Happy Tuesday! I usually publish FFT on Wednesdays, but I'm moving things around a little this week.
1. I helped Zoe fix holes in her wall.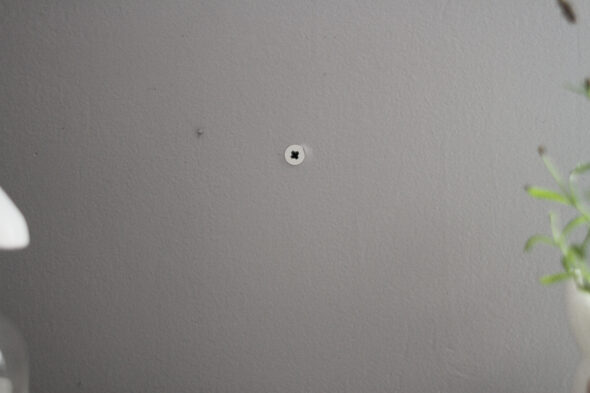 She had some anchors from when her dresser was on that wall, so we:
removed the old anchors
used a hammer to flatten the raised area
spackled
sanded
painted
And her wall is looking fresh again.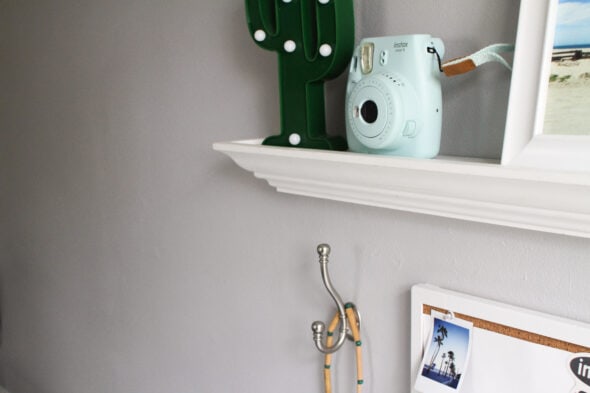 Plus, Zoe learned some new skills, which will probably be useful to her in the future.
I'd stored Zoe's leftover wall paint in a glass jar, so it was super easy to get out for this job.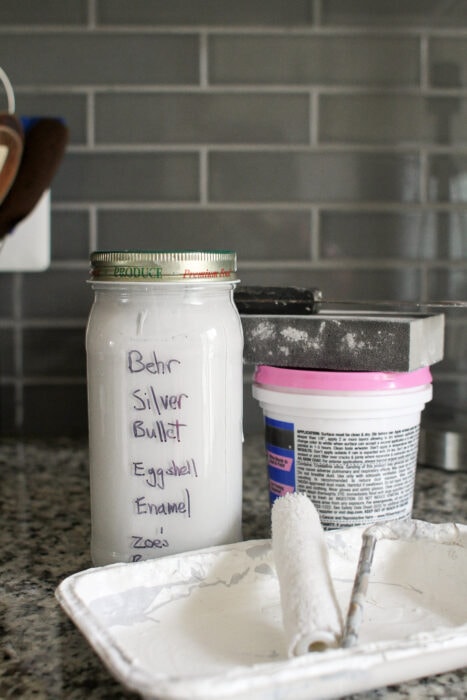 2. I ordered a replacement clipper blade.
Zoe's undercut needed some freshening up, so I gave her a buzz.
And I noticed that our clipper blade had two broken prongs.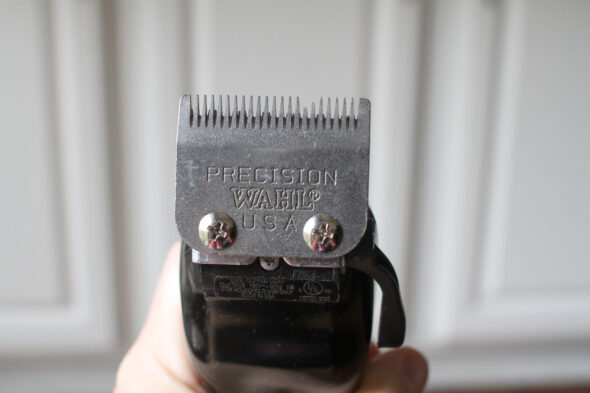 So, I hopped on eBay and ordered a replacement set for $20 (it includes both blades).
Considering that clippers are very hard to find right now, and that every trim I do at home saves at least $20, I figured the money was very worth it.
ALSO: I took the screws out, removed the blades, and found a lot of hair lodged back there. After removing the hair, the clippers are running much more quietly.
3. I helped Sonia tailor a shirt she made.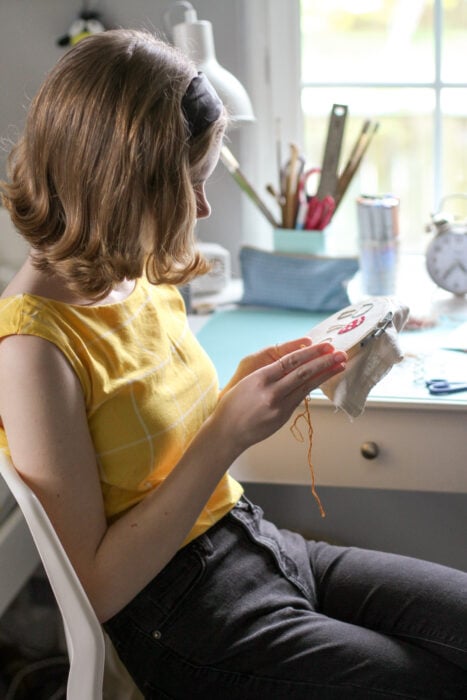 She used a vintage pattern for this one, and the shirt came out way too big.
(So frustrating to buy the materials, cut them out, and assemble them only to find the garment doesn't fit.)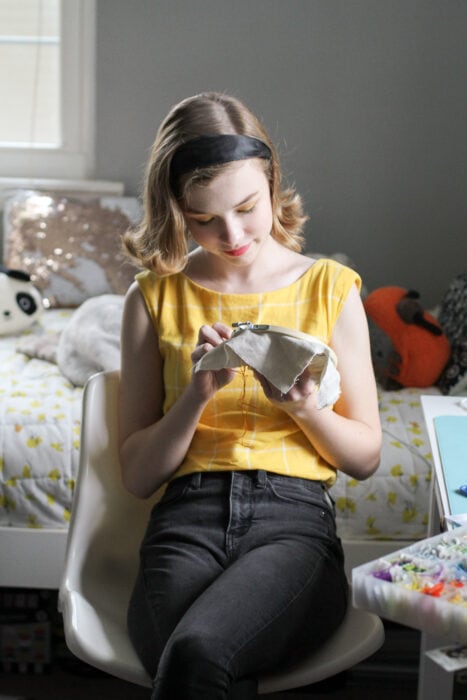 We were not about to let all that go to waste, so I had her put the shirt on inside out, and I pinned the sides to make it more fitted.
She basted it, we took notes about where it didn't fit, marked some new lines, and she basted again.
Once we had it right, she sewed the seams for real, and we trimmed the excess material away.
Here's what Sonia is embroidering, in case you were wondering.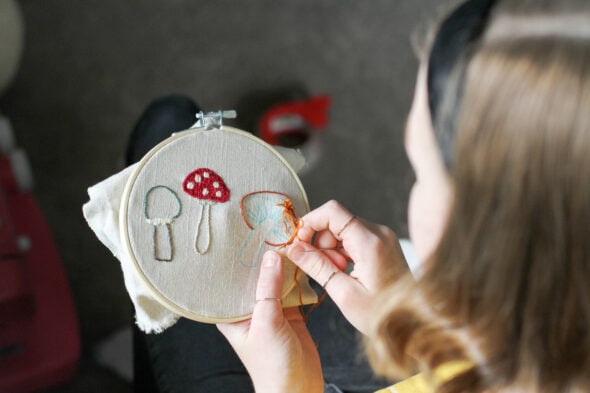 4. I used an old frame for Sonia's embroidery.
Once she finished the above embroidery, she wanted to frame it.
Obviously, right now is not a good time to go frame shopping (!), so I dug through my pile of old frames and we found a frame and mat that would work.
We cleaned the frame and glass, then sprayed the embroidery with starch, ironed it, and placed it in the frame.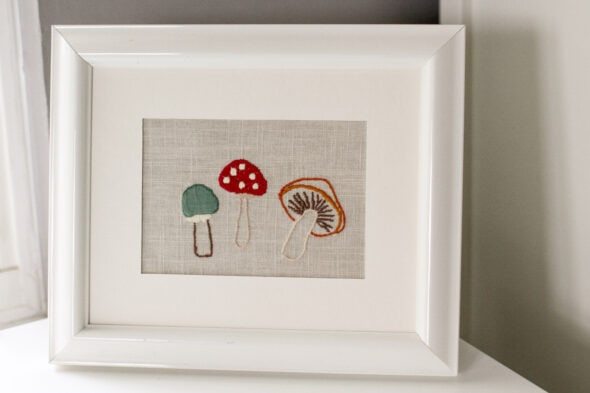 5. I…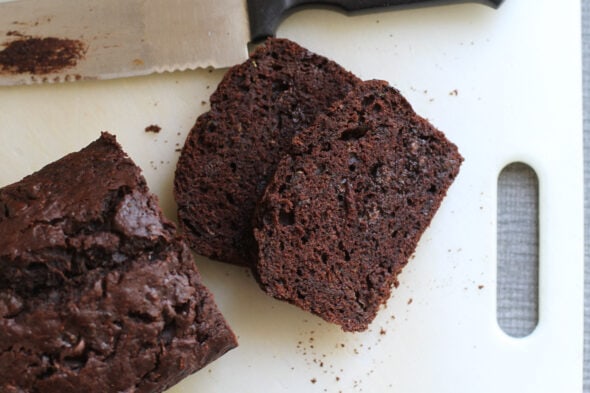 made more chocolate zucchini bread to use up the zucchini
made another two-week menu plan
froze my extra shredded mozzarella for a future pizza night*
drank coffee made at home (!)
downloaded a free ebook copy of An Old-Fashioned Girl.
*the semi-soft mozzarella I buy for pizza molds pretty fast once opened. So, I shred it all on a pizza night, use what I need, and then freeze the extra in a ziploc bag.
Your turn! What frugal things have you been up to lately?
P.S. A lot of you have said that you've been glad to see more frequent posts from me of late, just because they feel like a slice of normal life.
If you want even more words from me (!), I just wanted to remind you that I have a little second blog, Kristen Prompted, where I write short essays based on prompts, usually Monday-Friday.
You can subscribe to that one, and there's also a link to it up in my header here (easier to see on desktop vs. mobile).