This post contains affiliate links.
Ok, well, almost a year.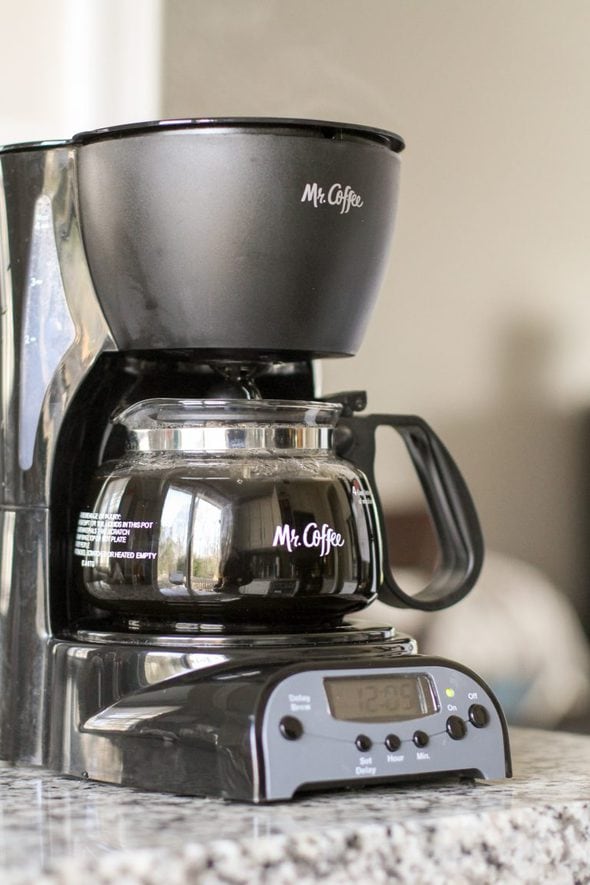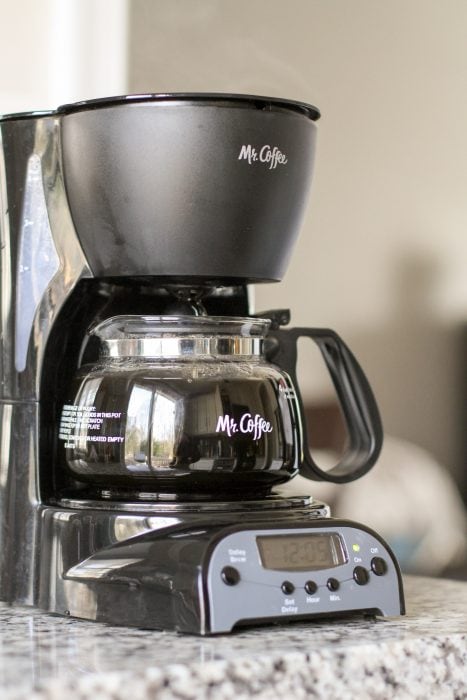 Up until this past year, tea has been my hot drink of choice.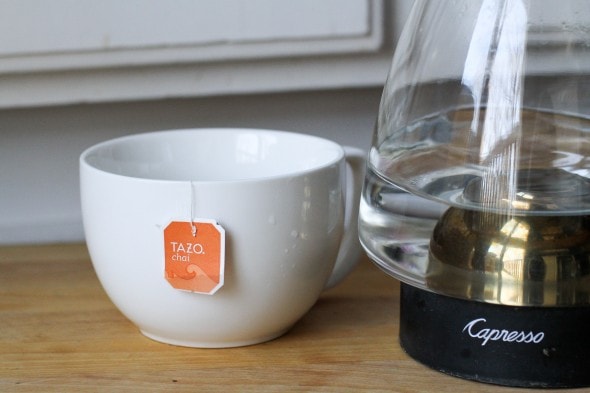 (Chai, with sugar and heavy cream.)
I've tried coffee SO MANY TIMES over the course of my life, but it has always tasted rather bitter to me, no matter how much sugar and whipped cream I added.
I didn't even like coffee ice cream!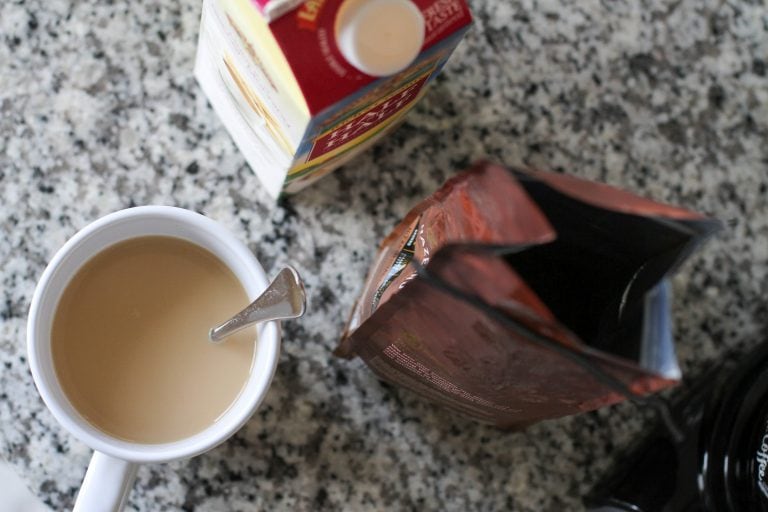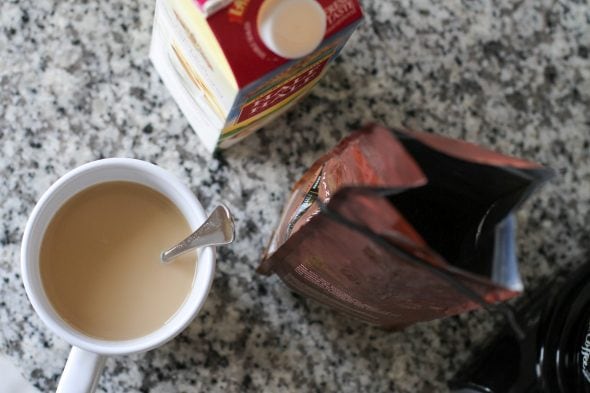 I don't know if my taste buds have mellowed over the years or what, but coffee finally tastes good to me, even without being as sweetened as a Starbucks Frappucino.
So, here are eight things I've learned in my brief coffee-drinking career.
1. Home-brewed coffee can be very inexpensive.
A pack of filters and a bag of grounds cost pennies per cup, even if you're buying something fancier than Folger's.
It's a very frugal indulgence.
2. Home-brewed coffee produces very little trash.
I compost the filters and grounds and I drink my coffee in a reusable mug, so the only trash is the bag that the grounds come in.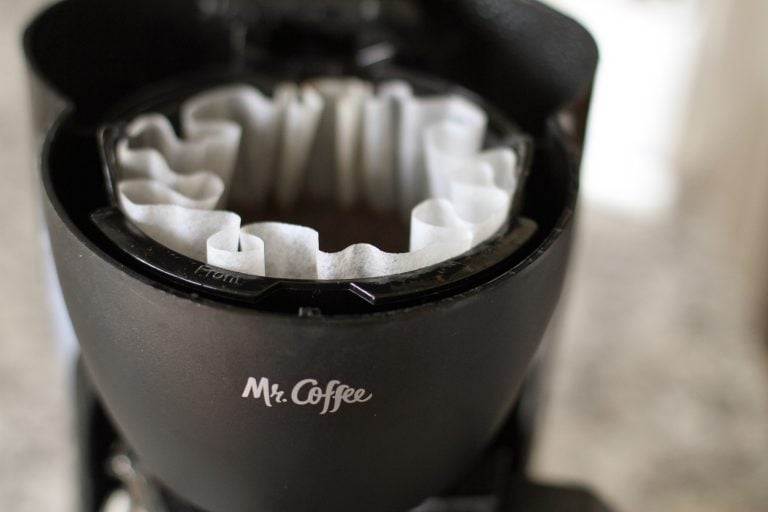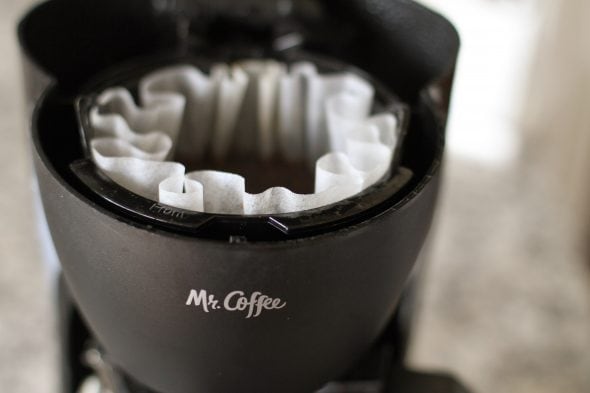 3. Making basic coffee at home is very, very easy.
I've seen Joshua do plenty of fancy stuff with coffee that is pretty time consuming.
But for my commoner-level coffee tastes, I just need a basic brew, and that takes almost no time.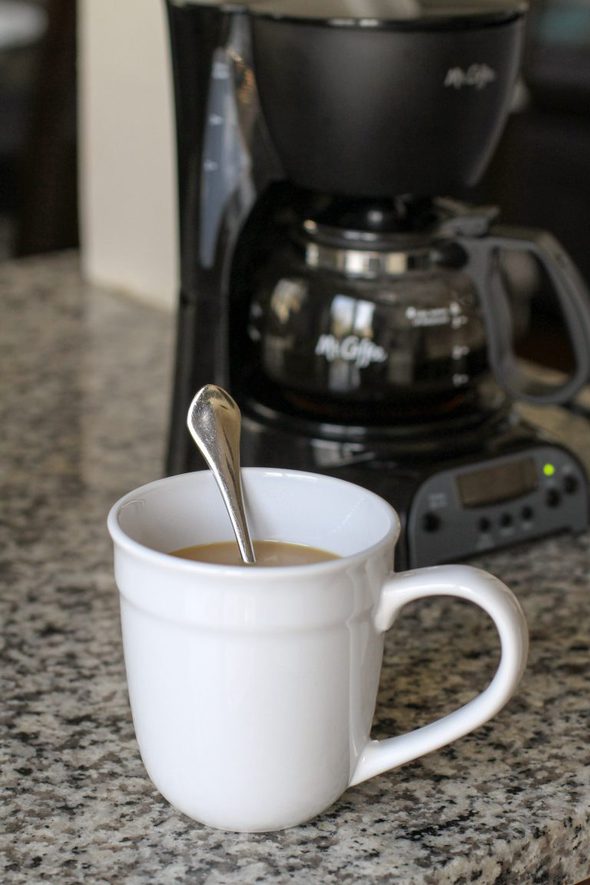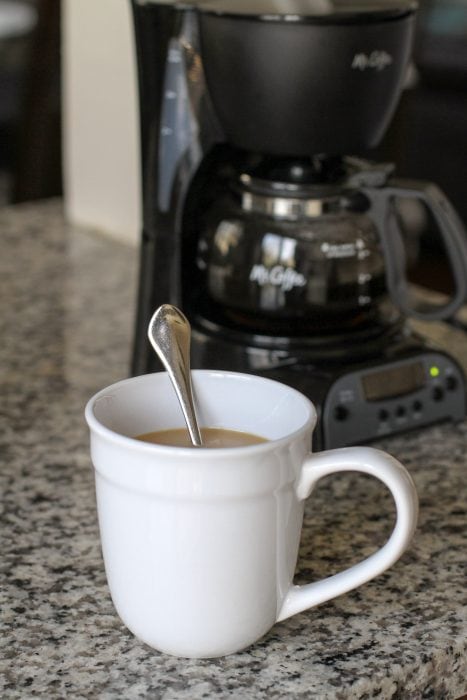 (The coffee maker we have is this very inexpensive small one that Lisey bought last year. It's definitely not fancy, but it's simple, it gets the job done and I will probably just keep using it until it dies.)
Email subscribers, click here to access the link, which will not work via email.
4. I am a little bit picky about my store-brand coffee.
My coffee snobbery is nowhere near the level of Joshua's (he works in specialty coffee as a barista), but I discovered that I do not like a lot of store-brand coffees.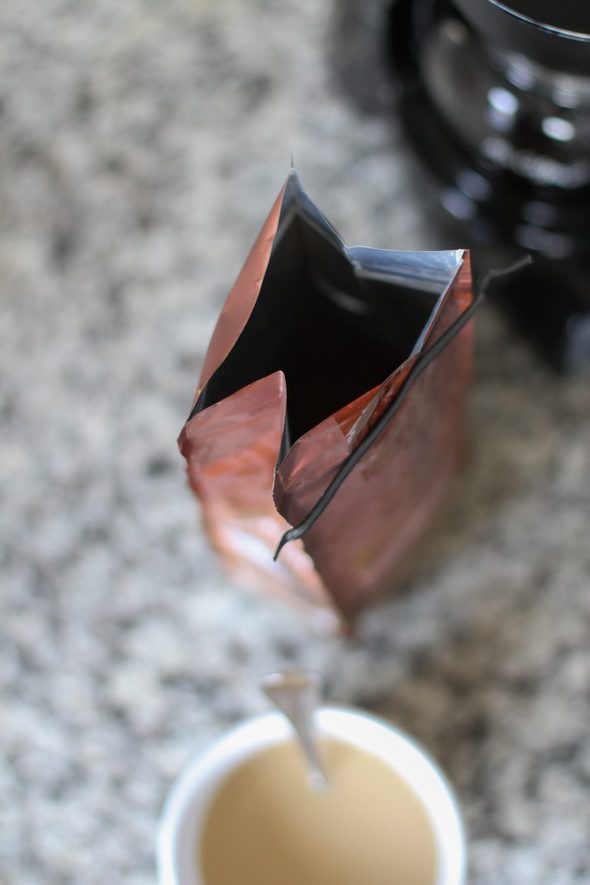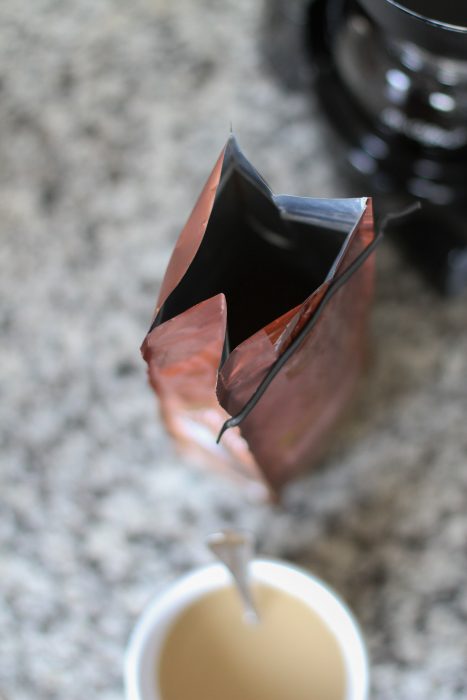 Apparently I have a slightly discriminating palate.
5. Aldi's coffee is stupid cheap. And it tastes good!
Their bags of coffee grounds are just a couple of dollars, and I think they taste way better than most store brand coffees.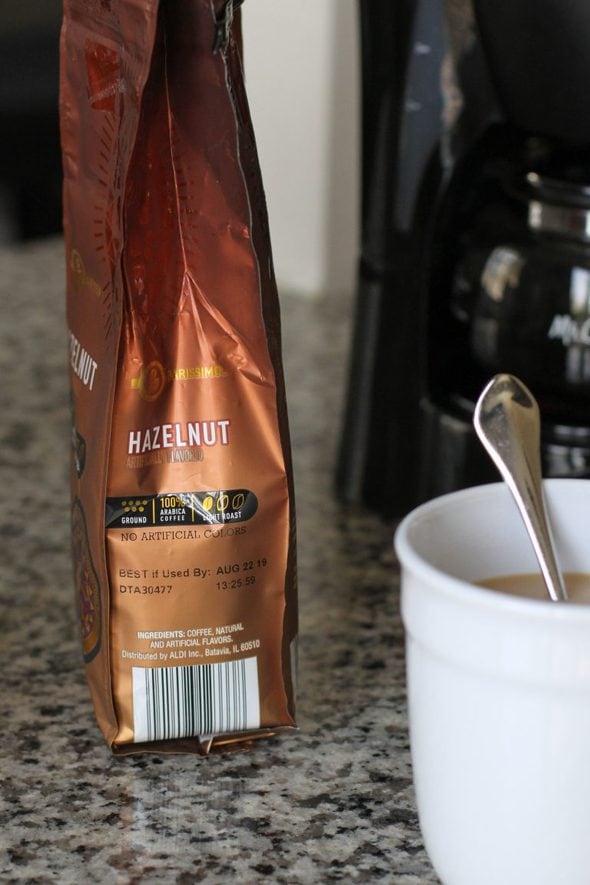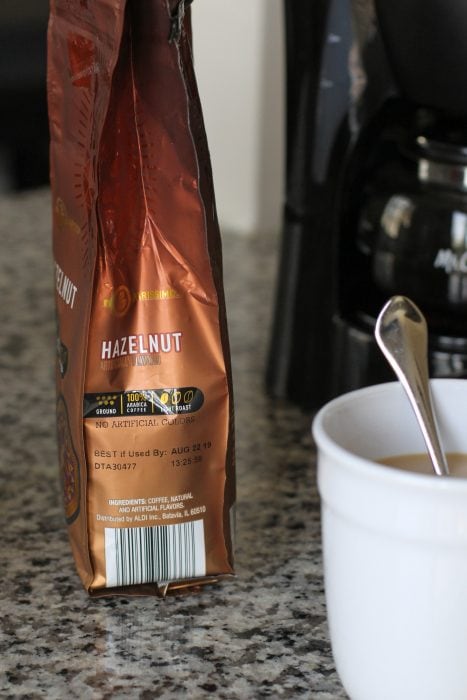 Related: Joshua kind of cringes at this, but Lisey and I really liked all of Aldi's fun holiday coffee flavors.
Sometimes I text him photos of the coffee I buy, just for entertainment purposes. I sent him a photo of the maple coffee I bought and said, "Tasting notes of…Mrs. Butterworth."
6. I still do not like black coffee.
I need a little sugar and a hefty splash of half and half or heavy cream when I drink coffee, just like when I have chai.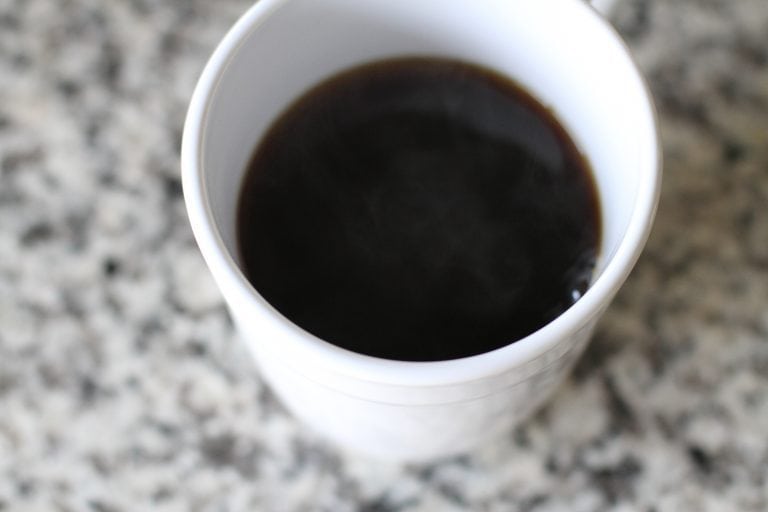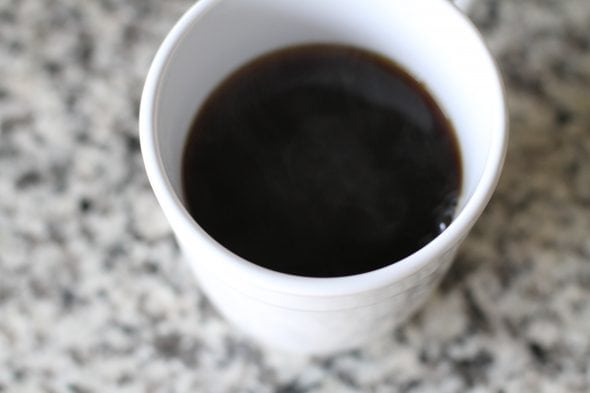 But you never know! Maybe my taste buds will get even more accepting one day and I will become a black coffee drinker.
Never say never.
7. I don't like super sweet coffee.
I think it's sort of like how I feel about milk chocolate; there's a point where it gets too sweet and it no longer tastes quite as good to me.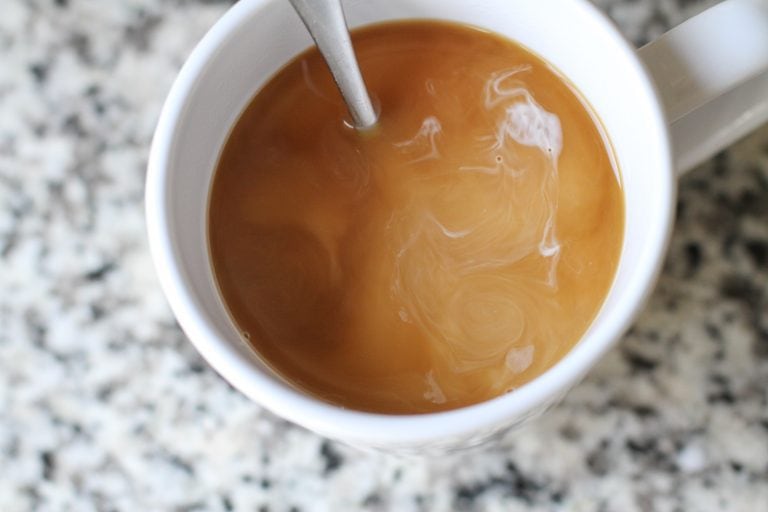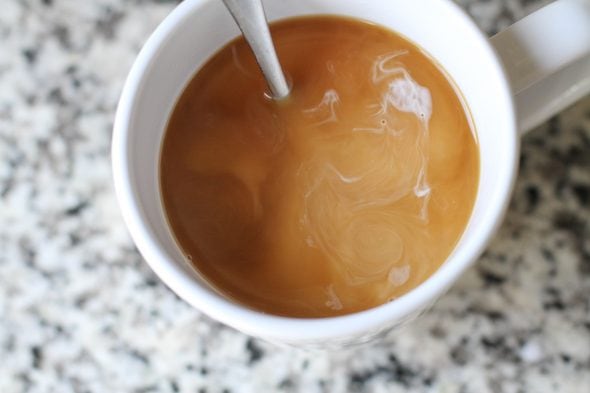 So, no black coffee for me, but I'm also not interested in caramel marshmallow brown sugar iced coffee with a chocolate drizzle.
8. I don't need coffee every day.
If I'm at home, I generally have a cup every morning. But if I'm out of town or don't have time to make coffee, I don't really find that I feel very different.
I don't drink it for the caffeine hit; rather I drink it because I like the taste, and I'm happy to know that drinking it daily hasn't made me dependent. Phew.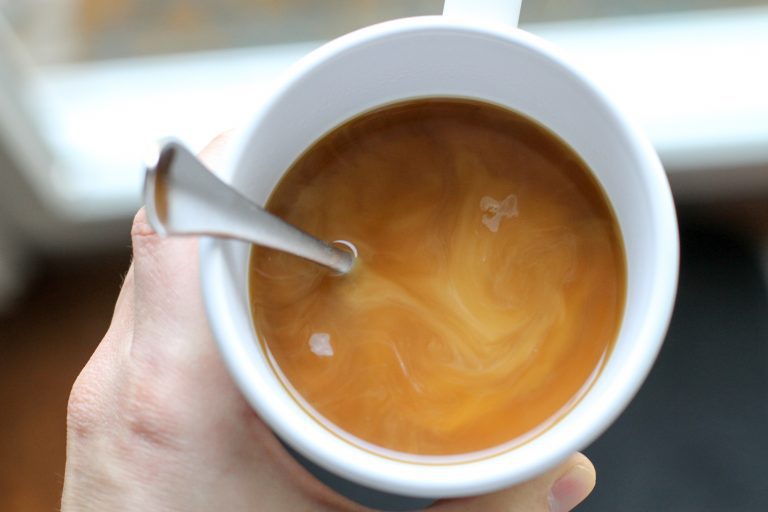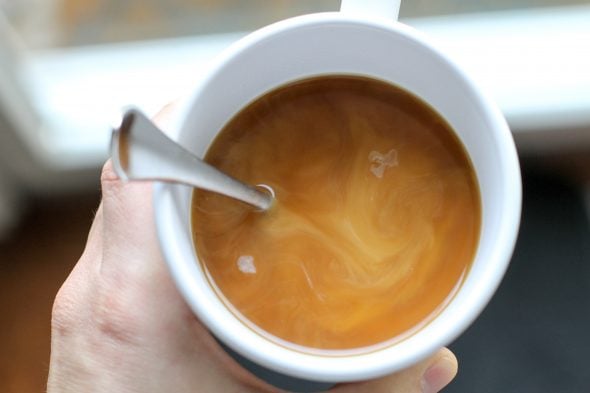 Are you a coffee drinker? If you are, any tips for a semi-newbie like me?