What I Spent
I did not bother going to Aldi this week. Going there would have saved me money, yes.
But the Aldi stores have a pretty small footprint, which makes it hard to stay away from people.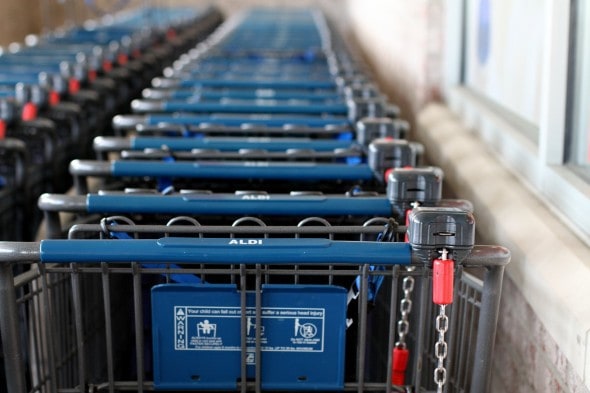 And you have to stand in line to get in, since they are (wisely) restricting the number of people who can be in the store at once.
So, I pressed the easy button and went to a larger, less popular grocery store. I'm sure I spent more money than I would have at Aldi, but the reduction in stress was worth it.
I dropped $277 at the grocery store, and I also got a $25 Hungry Harvest box.
My 50 pound bag of flour arrived too, so that was another $36.
So, I'm at $338, which is $38 over my normal two-week budgeted amount.
How's my spending overall?
I think it's going to be interesting to see what happens as I keep up this every-two-week shopping.
In April, it worked out pretty well; my total spending was $599, which is right on budget.
What We Ate
Saturday
Lisey spent all afternoon helping Mr. FG with some outside work, so instead of doing our usual takeout date night, we asked her where she'd like to get takeout from.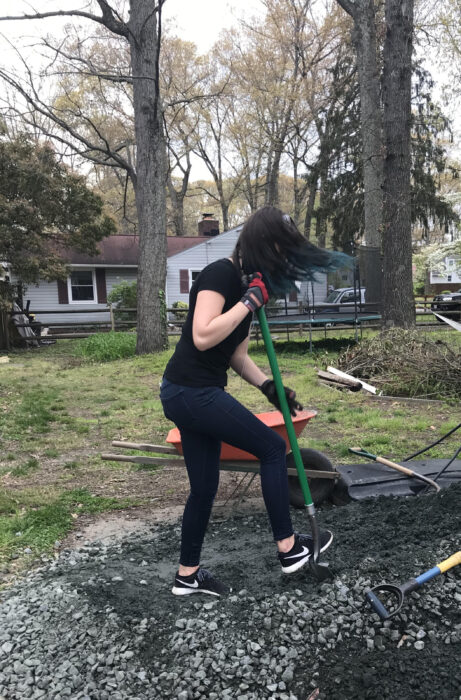 She chose a taco place, which would come as no surprise if you knew Lisey. She could eat tacos every day.
(And honestly, so could I. She comes by this honestly!)
Sunday
Since I finally had some mozzarella, I made two pizzas, using this recipe.
Monday
Monday was my birthday, and in honor of that, we got takeout from a local BBQ place.
Tuesday
I made shrimp and grits, and we had fresh veggies and fruit on the side.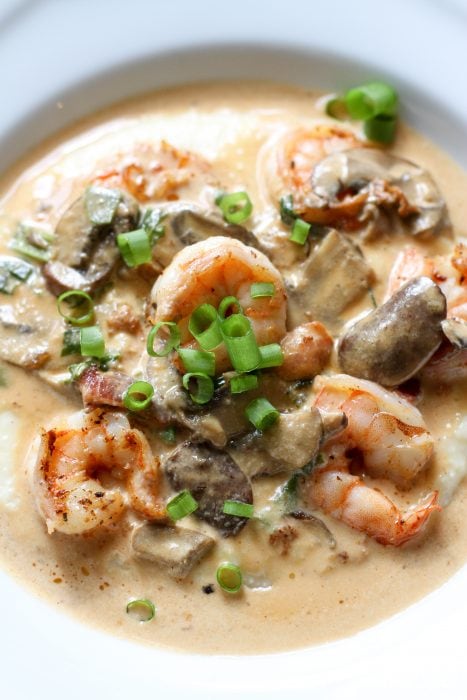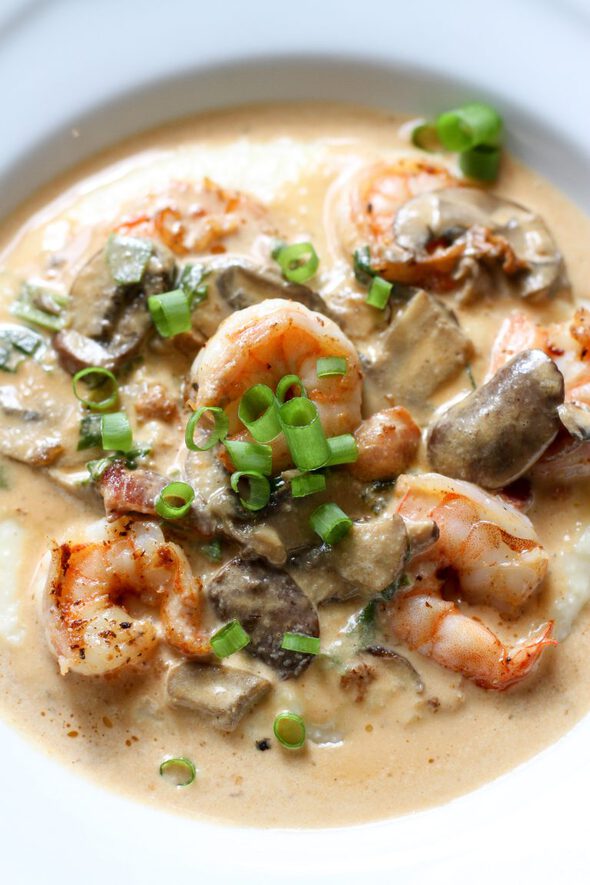 (I use this recipe, but I recommend using way less than 2 tablespoons of salt in the grits. Between the cheese, bacon, and broth, there ends up being too much salt if you use 2 tablespoons.)
Wednesday
I made these Korean beef lettuce wraps. It's been a while since those were on the menu, and I'd forgotten how tasty they were.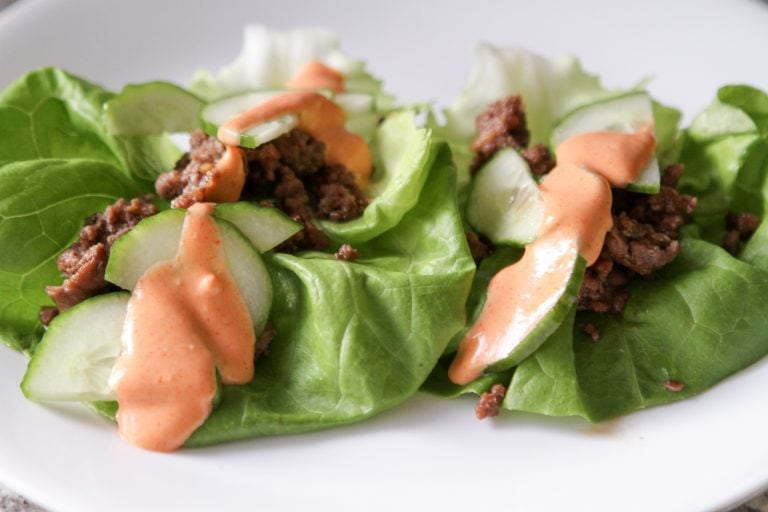 We also had potstickers (frozen, from Costco) and some steamed broccoli.
Thursday
I made chicken and biscuits, which we ate with more broccoli (Hungry Harvest sent me two pretty big heads of broccoli this week).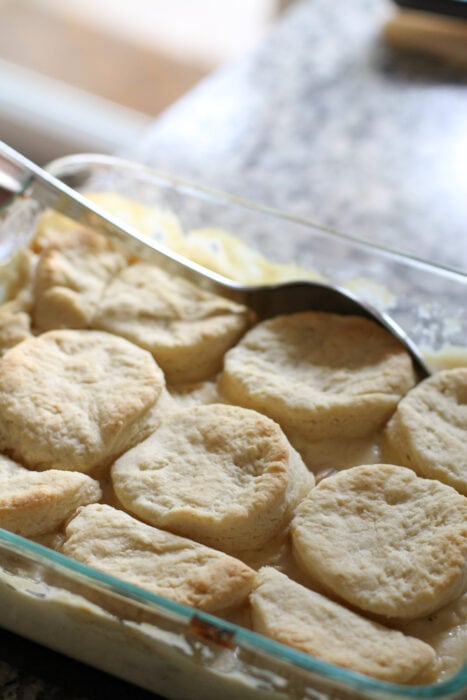 Friday
I think I will probably make pizza again, if no one has any objections to pizza twice in less than 7 days' time. 🙂
What did you have for dinner this week?