Guys, I still cannot recommend Safeway as an overall budget-friendly option, but…
1. I got a free pound of butter at Safeway
If you have a Safeway near you, I definitely think it's worth downloading the app!
This is the second time I have noticed a freebie pop up (last time it was 10 pounds of potatoes), plus you get freebies when you first sign up.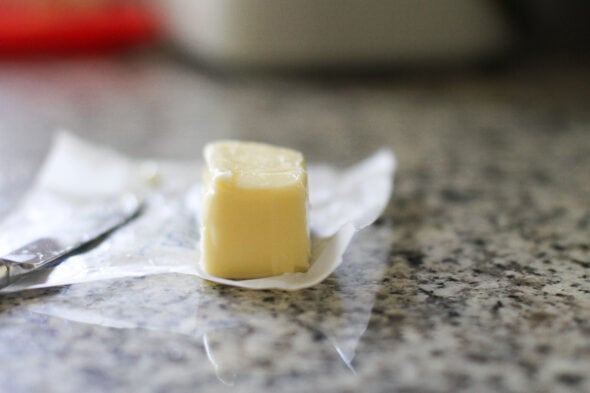 I don't suggest doing regular shopping there, but if you drive by a Safeway all the time, it can be worth it to stop in for a freebie.
I am not sponsored by Safeway, just so you know. I kinda doubt Safeway does much work with frugal bloggers. (!!)
2. I used some Kindle credit for an ebook
I had a reading assignment that required an ebook, and happily, I had some Kindle credit from a previous ebook purchase.
3. I used a gift card to buy Zoe a birthday treat
I had just gotten back from my ski trip on her birthday, so I did not have time to make something like overnight cinnamon rolls.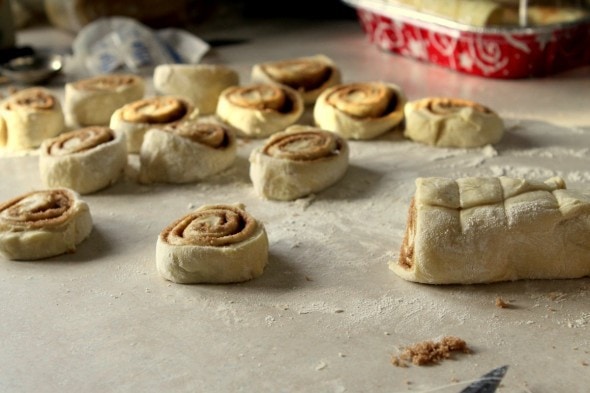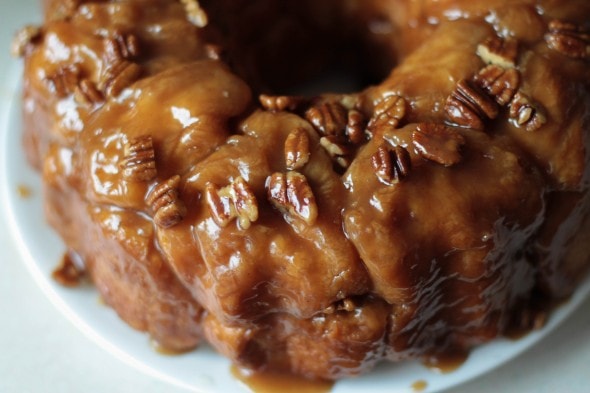 So, I stopped in at Panera and used a gift card to buy her some cinnamon rolls and a coffee.
4. I made a birthday cake for Zoe
I used this not-from-a-box chocolate cake recipe, but I subbed dark chocolate cocoa powder this time, and guys, I highly recommend that!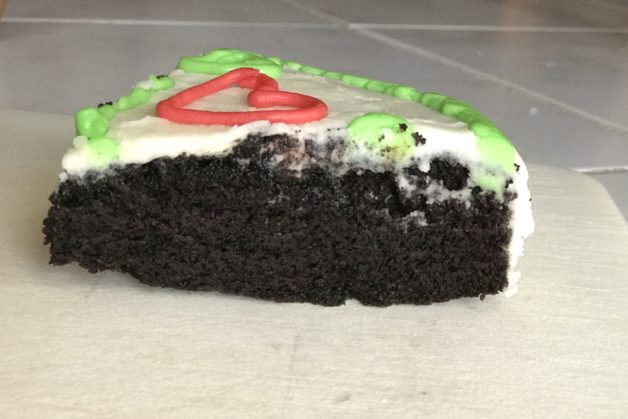 This is the type of cocoa powder I use; most major grocers stock it. I think it made the cake about 5x as delicious.
Unfortunately, one of the layers I made had a collapsing problem.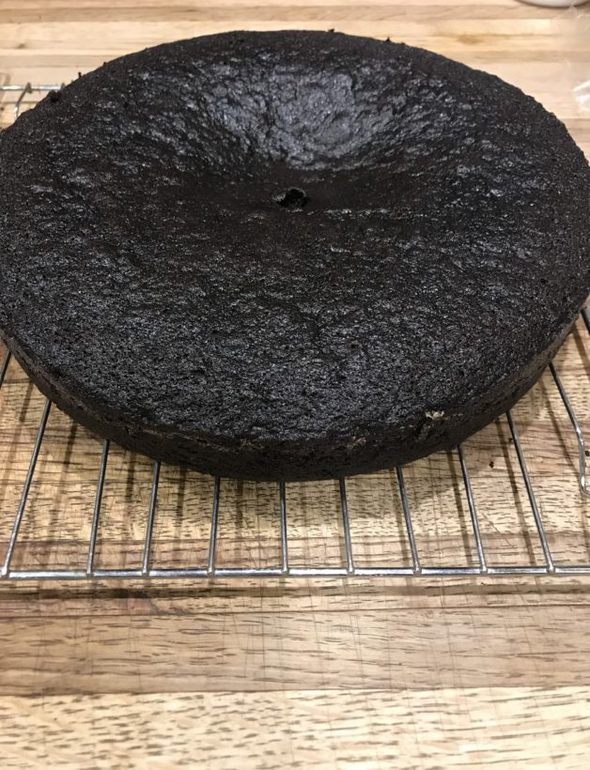 But the girls happily ate that one as-is. I still do not quite know why it fell in that spot, but whatever.
Bread is my specialty, not cake.
Zoe and her friends are quite into frogs at the moment, so she found a frog design on Pinterest that she wanted to do.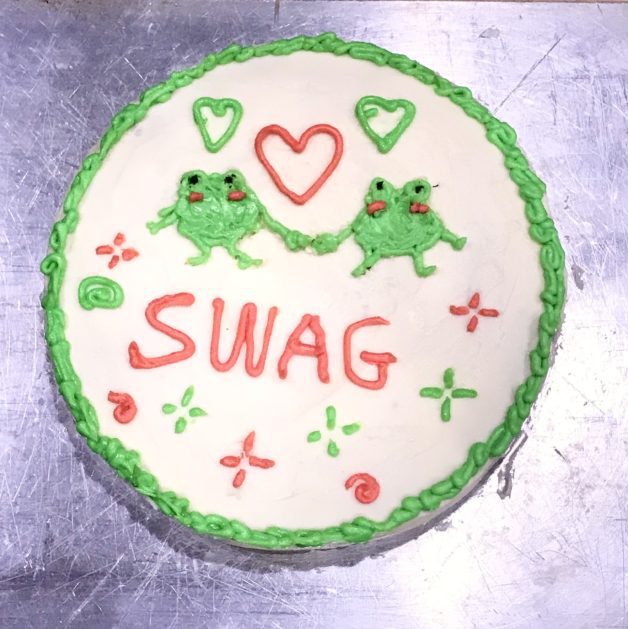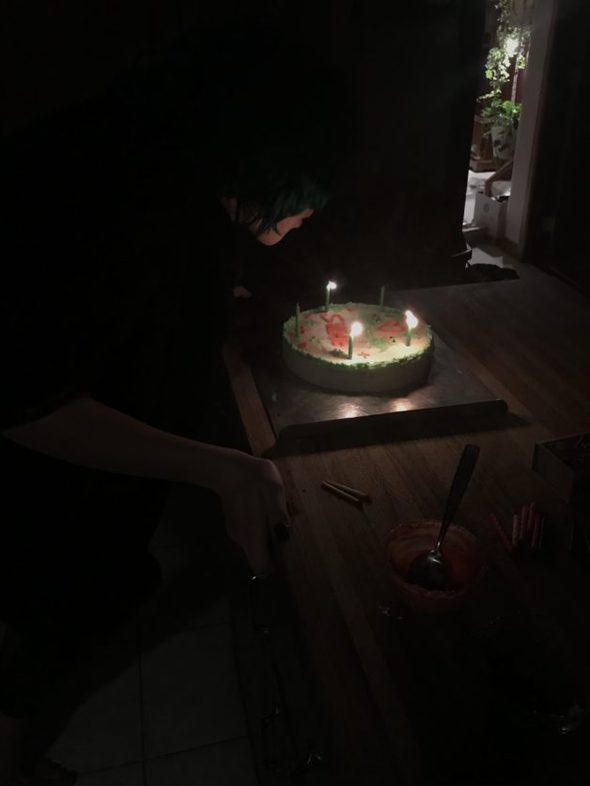 5. I..
put my next book club pick on hold at the library
got Zoe's next BritLit book from the library
used points to get a free birthday milkshake for Zoe
made coffee at home (at least, after my last airport coffee!)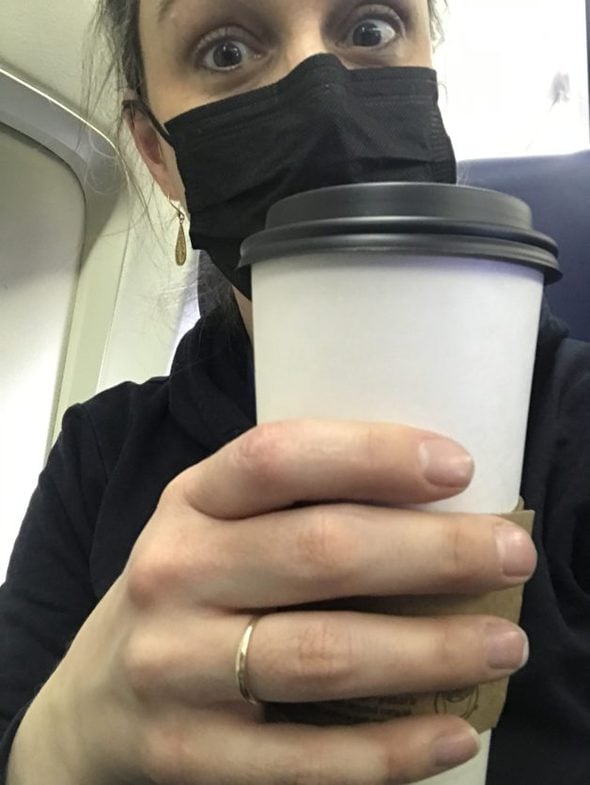 What frugal things have you been up to lately? Do share!