This week's edition of Five Frugal Things happens to be entirely about mending, because once I get my sewing stuff out, I like to get it all done at once.
1. I fixed Arthur's eye.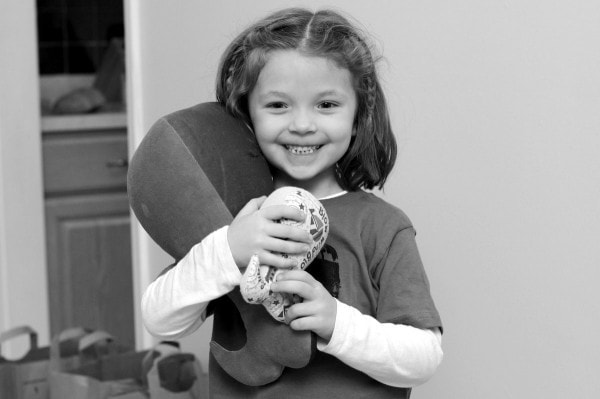 We bought Zoe a handmade velour whale from Fluffyland when she turned six and in case you weren't an FG reader then, here's a whole post about her sixth birthday.
I just reread it and am having all the feels.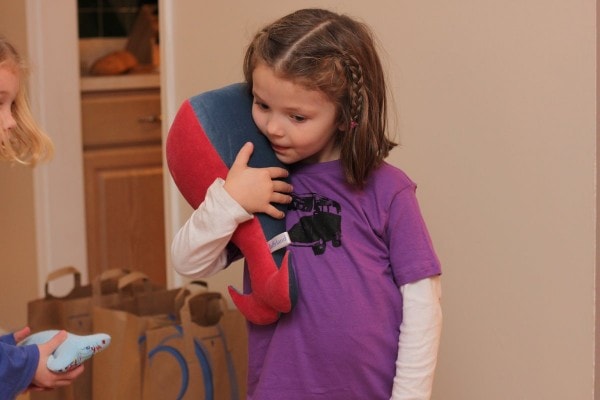 Anyway, she named him Arthur, and sadly, Arthur lost his eye.
Even though Zoe doesn't play with stuffed animals anymore, Arthur still holds a special place in her heart.
Stuffed animals are not just for small kids at this house…I mean, I have a big stuffed fox in my bedroom!
And Lisey has somewhere around 57 stuffed animals in her room. 😉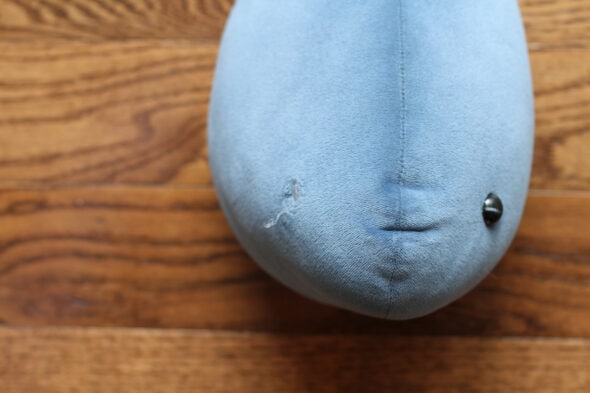 So, Zoe asked if I could fix him up.
I put the bottom part of the safety eye inside, secured it with a safety pin, and then sewed the eye opening tighter to keep the back from coming out again.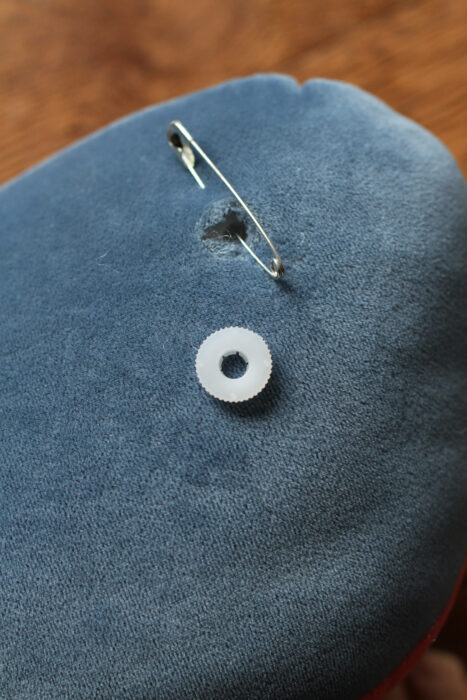 Then I popped the eye front on, pulled my threads a little tighter, and tied them off.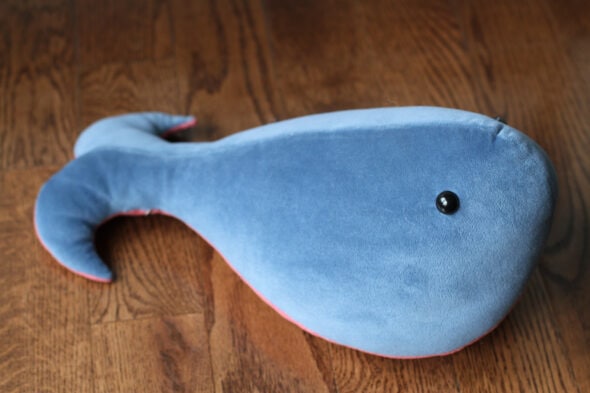 He looks so much better now!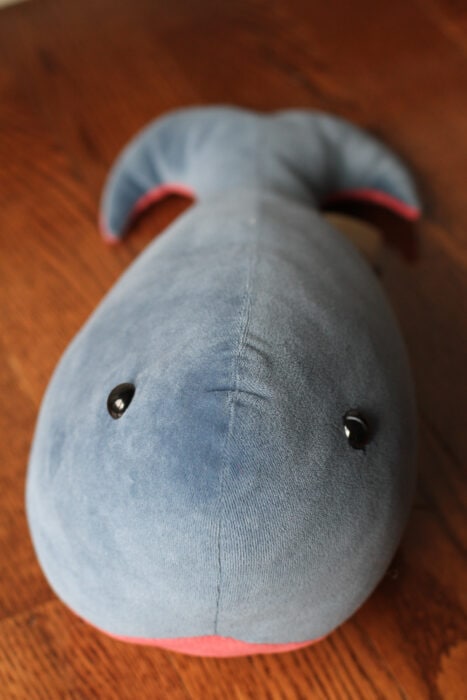 2. I fixed two shopping bags.
Two of my foldable shopping bags had issues. The first, one from Aldi, had strap issues.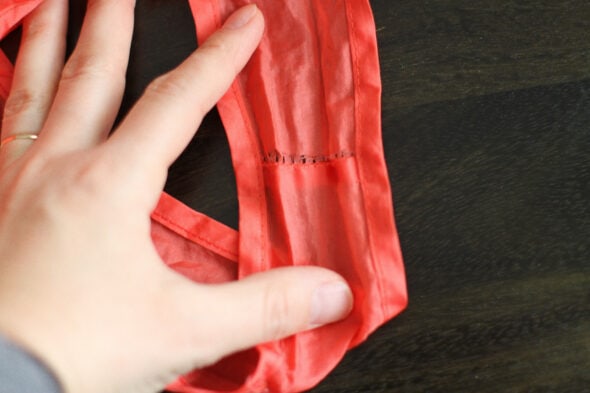 I sewed a new strap seam.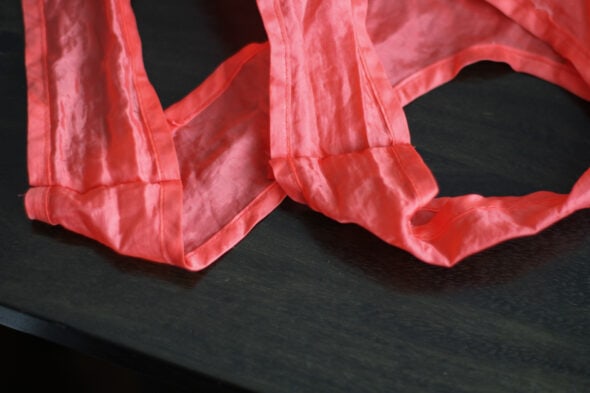 And then I did a little further reinforcement.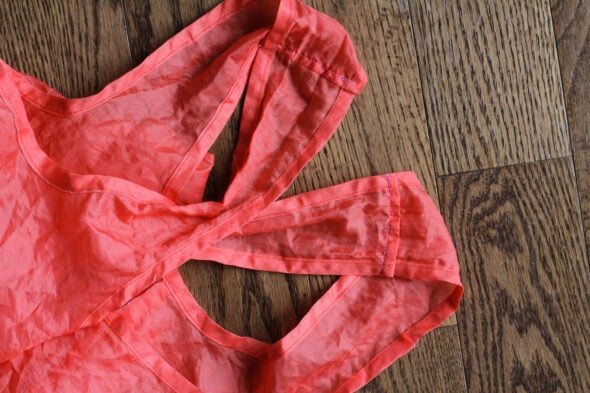 This yellow bag had a little stitching coming undone, and I lazily sewed it without changing my pink thread.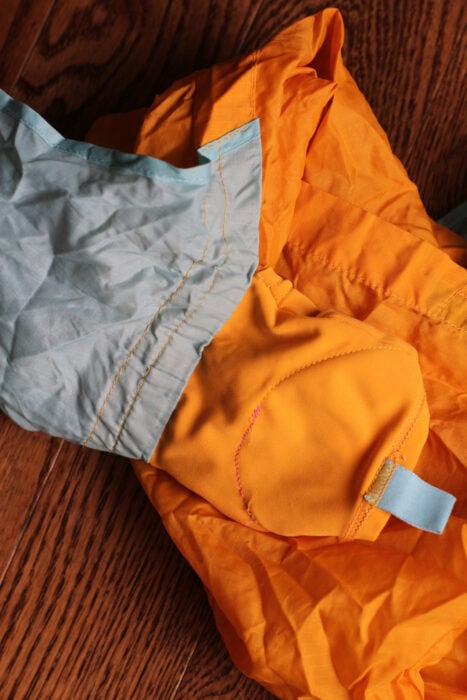 You can't see it from the outside, so no harm, no foul.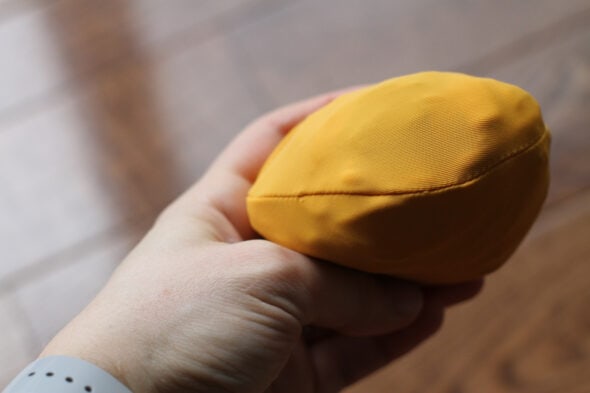 3. I sewed Mr. FG's driving glove.
The faux leather part on the thumb had worn away and come loose.
I stuck a little glass bottle inside the thumb and then hand-sewed the remaining leather part back on.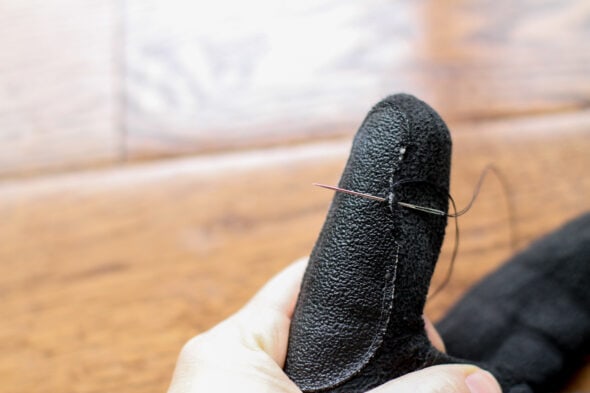 It's not as good as new, but the gloves are totally serviceable now.
4. I sewed an armhole rip.
Mr. FG just wears this one under work shirts, but I still figured a repair would be a good idea.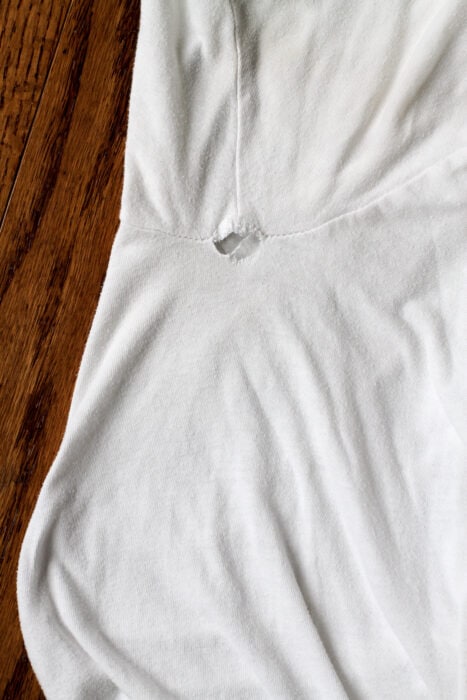 All good now.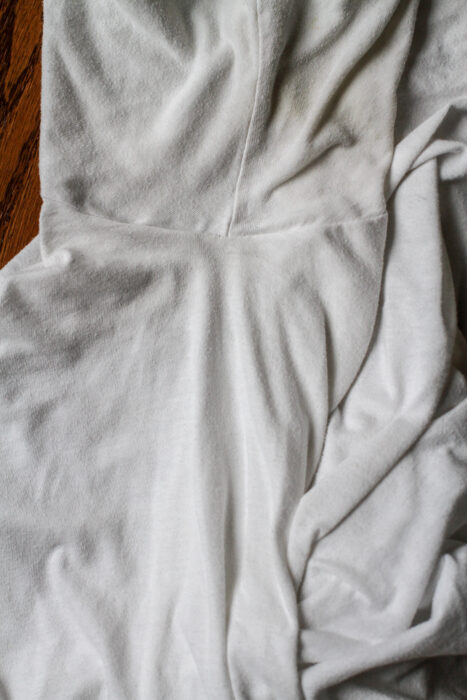 5. I mended Mr. FG's tshirt.
This one got a rip right on the sleeve seam.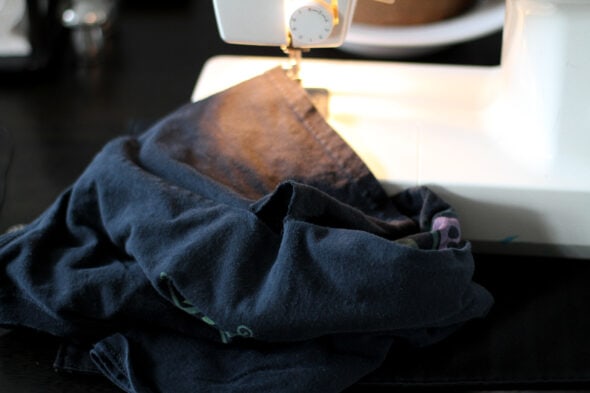 A quick run through the machine, and it's good as new. Super easy!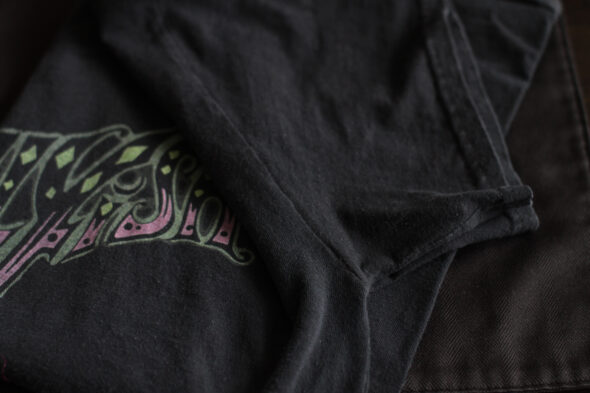 My mom always said (and now I say it too!) that if you want to save big money with your sewing skills, mending is where it's at.
Nothing I did in this post required a whole lot of creativity or skill…it was all basic stuff. But even these basic skills can really help you avoid spending money on replacement items.
Plus, extending the life of an item is an environmental win; you keep something out of the landfill and also prevent a new purchase.
And that's why I am a diehard mender.
Your turn; share your own Five Frugal Things in the comments!