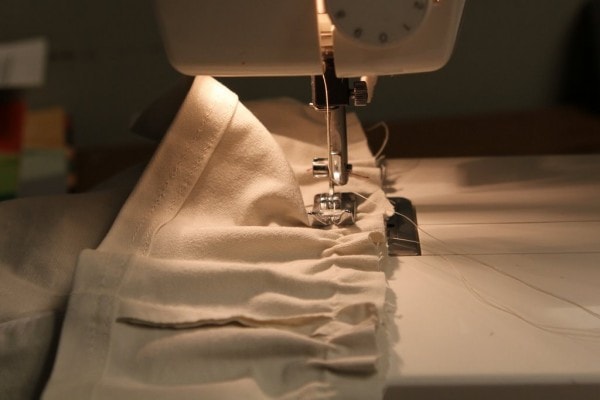 A lot of people who are frugal newbies assume that buying fabric and sewing clothes basically from scratch is an uber-frugal practice, and that they haven't really arrived until their family is wearing homemade clothing from head to toe.
If you are one of these people, take heart! Sewing your own clothes is usually time-consuming and expensive (if you buy new materials), and it's not a necessary practice.
(Refashioning and upcycling are a different story, of course. Projects of that sort can be fast and frugal.)
No, if you really want to use your sewing skills to save money, mending is where it's at!
If you learn how to sew on a button, fix a seam, apply a patch, or mend a hem, you can greatly reduce your clothing expenditures and extend the life of your clothing (that's good for your wallet and the earth).
Mending skills also come in handy when you are a thrift store shopper because thrift store clothing can often be made like new again with a bit of sewing.
You can do a lot of mending by hand, but a sewing machine makes this type of task way easier.
You don't need something really expensive or complicated…I use a $100 Brother machine, similar to this one, though mine is older.
I know $100 isn't pocket change, but if you faithfully mend your clothes, your machine can pay for itself in short order. Fix 5 items that have a replacement cost of $20/each, and you've already broken even.
I haven't kept track of how many clothing items I've mended, but I'm positive that my machine has paid for itself multiple times.
Anyways, I've been catching up on my mending this summer, and I have pictures of two of those endeavors to share with you. 😉
I don't know if you have a "uniform" but I kind of do…when the weather is cool, I love to wear jeans and long-sleeved, v-neck knit shirts (usually black or white because I am just that boring!).
Happily I recently found two of these…one was $2.99 at Goodwill (new from Target), and the other was free, from our sister church's free clothing exchange.
These shirts were in brand-new shape, but they both had the same problem.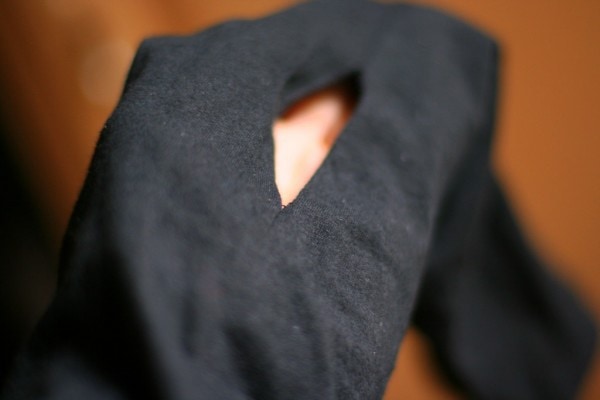 Each sported a small hole on the arm seam. Happily, holes like this are super-easy to fix. I just loaded my machine up with black thread, turned the shirt inside out, and sewed a slightly modified arm seam that closed the hole. It probably took me about 2 minutes per shirt, and now they're both as good as new.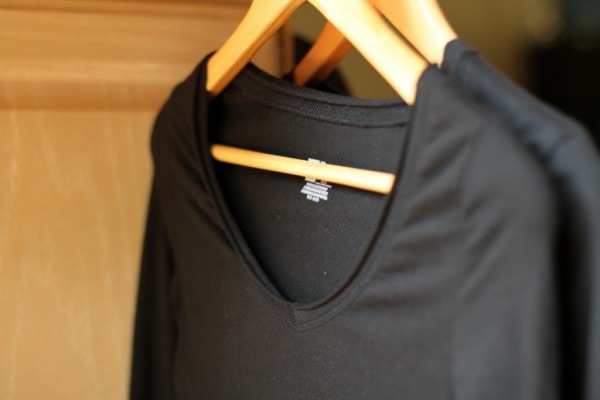 (the shirts really are a nice black color. But I fail at capturing black shirts on camera. My apologies.)
Sometimes I use my machine to do patches, but not in the traditional sense. If the article of clothing doesn't need to be really fabulous looking, I often put a patch inside the garment instead of outside.
For instance, Joshua's very favorite pair of shorts came apart at the leg hem. So, I cut a strip of fabric out of an old pillowcase and sewed it all around the outside edge of the rip, like so.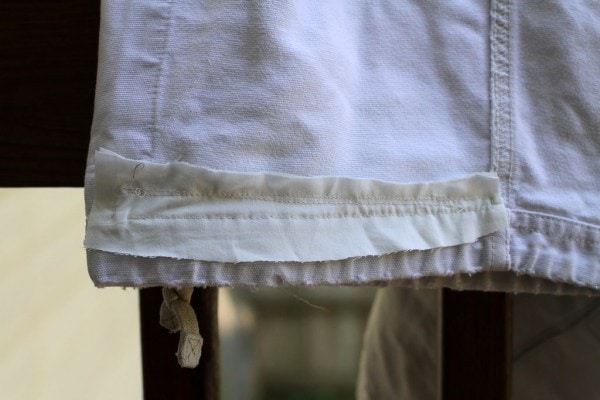 I feel like this is a little less noticeable on the outside than a traditional patch is, and it's an awful lot easier because you don't have to be very neat with the patch edges! And sometimes, if the hole is in a perfect place, you can make your patch seams line up with some existing stitching on the garment (that's what I did on the bottom edge of this patch).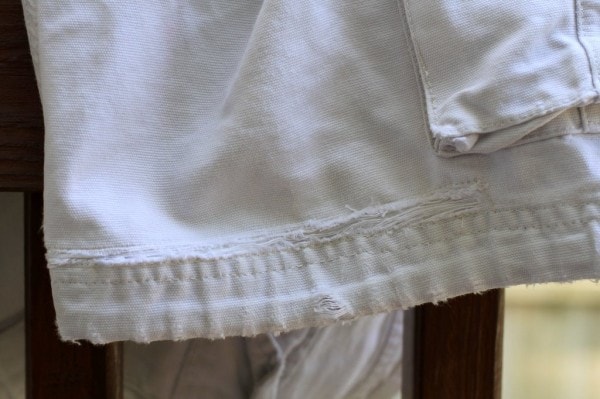 The shorts don't look like new, but they were pretty weathered looking to begin with and so the frayed portion blends right in. 😉 And Joshua is pleased that he doesn't have to give up his favorite shorts quite yet.
Are you a mender? And if you are, do you mend by hand or with a machine?
P.S. If you're new here, you might be interested in browsing through my posts about sewing.