If that's true, then this is your lucky day, because I've been on three other blogs this week (if you can indeed get enough of me, then feel free to ignore this post!).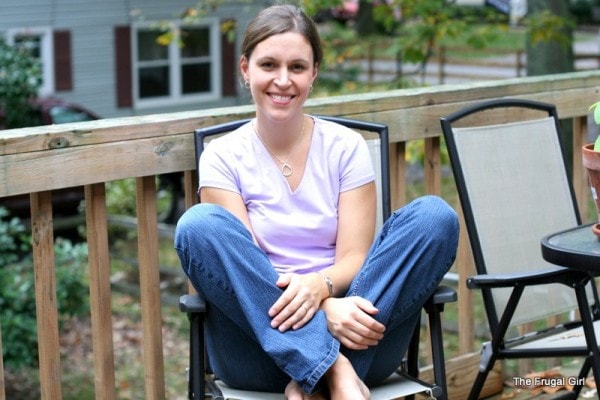 To get the details on this Goodwill outfit, check out the Thrifty Threads post on My Year Without Spending.
My humble old-t-shirt cleaning rags were featured in Apartment Therapy's 5 Uses for Old T-Shirts article, along with some much more beautiful ideas!
And lastly, there's a little interview with me on Almost Frugal, called This Is What Frugal Looks Like.
Large thanks to everyone for the links and mentions!