Here's my groceries, and some wired children.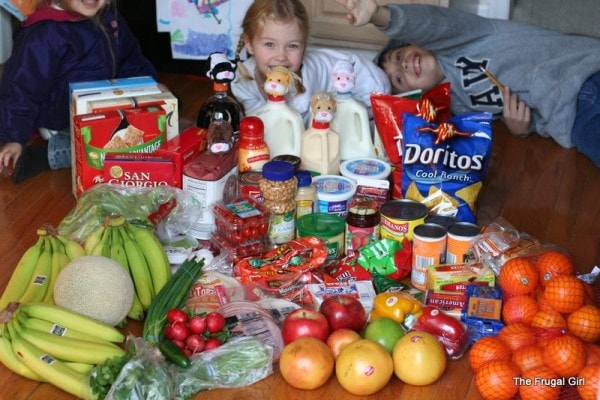 All four of them managed to make it into one of the pictures I took.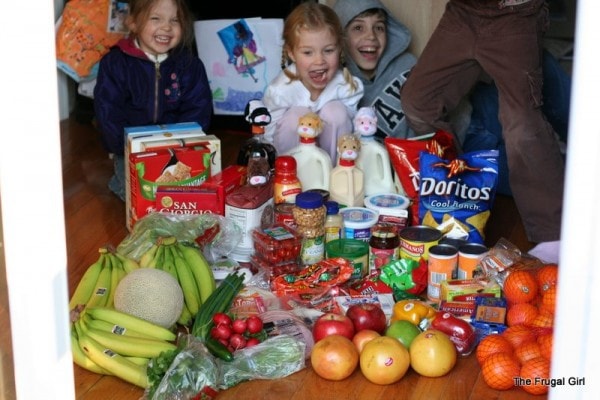 Some hamsters also made their way into the picture this week.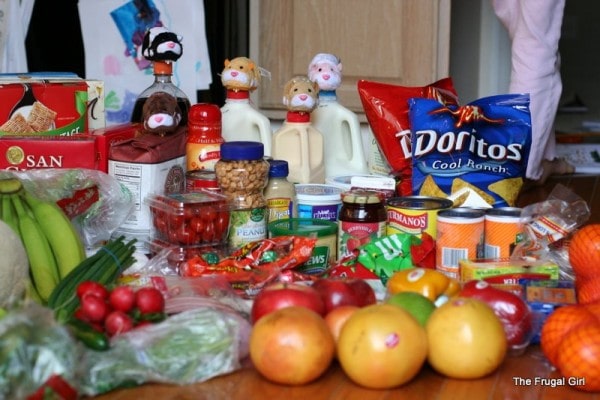 I spent $57 at Aldi, and at Weis, I spent $45, which makes for a total of $102.
Here's what we'll be eating for dinner this week.
Saturday
Sunday
We're visiting my in-laws, and I think I am contributing French bread to the meal.
Monday (it isn't at all summer-like here, but I have bratwurst in the freezer that need to be used!)
Grilled Bratwurst
Doritos (yes, I realize these aren't even faintly nutritious, but they are fun to eat every now and then)
Grilled Vegetables
Tuesday
Chef's Salad (I'm trying a Cook's Illustrated recipe)
Bubble Bread (recipe to come)
Wednesday
Cubano Quesadillas (a new CI recipe)
fruit
Thursday
Baked Ziti (aaaand, one more new CI recipe)
French bread
green salad
Friday
Ham and Mushroom Panini sandwiches
side dishes will depend upon what is on sale next week (I shop on Thursdays)