On Tuesdays and Thursdays, I post a picture and just a few words.
We do have a pair of sawhorses, but a loft bed has far too many pieces to fit on just one pair. So I had to get a little creative.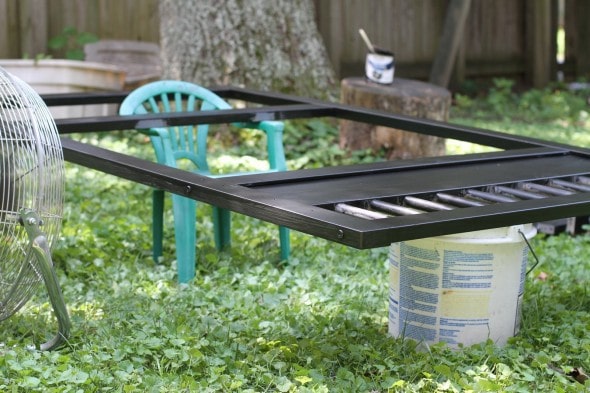 Mr. FG was like, "Uh, babe, you could always just buy more sawhorses."
(Because this is not the first time I've used odd stuff as sawhorses!)
He's right, but the problem is that I never remember that more sawhorses would be handy until I'm in the thick of a project.
So I'll probably keep just using spackle buckets (and the Cozy Coupe. and the fire pit. and whatever else is around!) for every project.
P.S. Joshua and I finished painting the whole bed. So now we just have to paint his ceiling, walls, and moldings, get rid of the behemoth TV, sell or give away his old bed, and figure out window treatments.
It's totally reasonable to think we'll get that done before school starts. Right??