Recently, I read about a blogger who sets his thermostat at 86 degrees during the summer and I'm not gonna lie: I was kind of horrified at the thought.
I am an unabashed air-conditioning lover and I am frequently grateful that I was born after this blessed invention.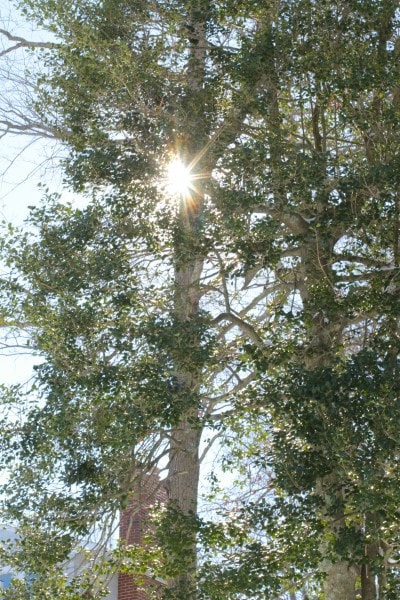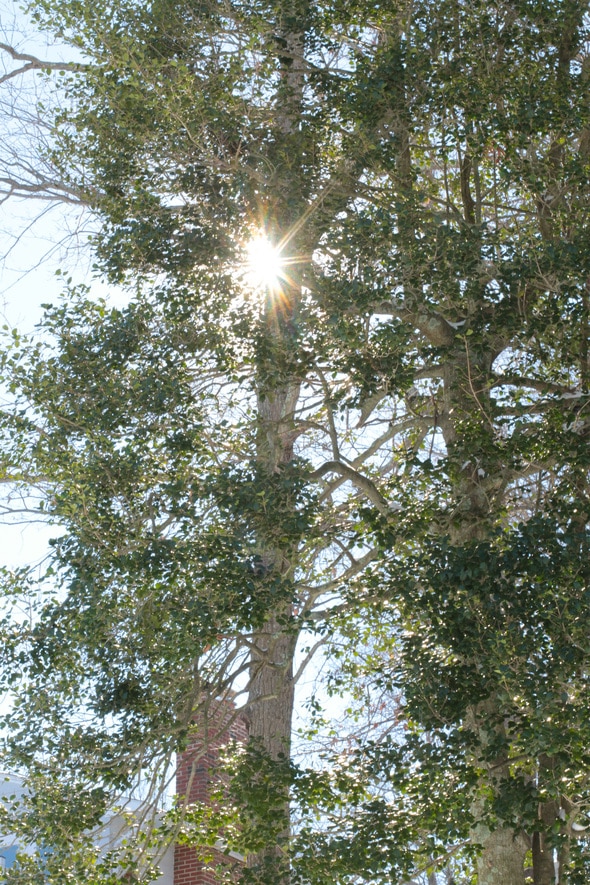 I tend to run on the hot side (it doesn't take much to make me feel overheated), and humidity makes me feel unbearably crabby.
There aren't really even words to describe how much I hate the feeling of humid air.
(Mr. FG and Sonia seem to barely even notice it! It has to be almost 100% humidity before they say, "Hmm. Feeling a little humid out there today.")
I wish I felt more tolerant of heat and humidity, but here we are.
What's my thermostat at?
When money was a little tighter, I kept the A/C set at 80 (that does at least knock the humidity down vs. no A/C), but now that we have more wiggle room in our budget, I set the thermostat at 76/77 degrees.
(a full ten degrees lower than said blogger!)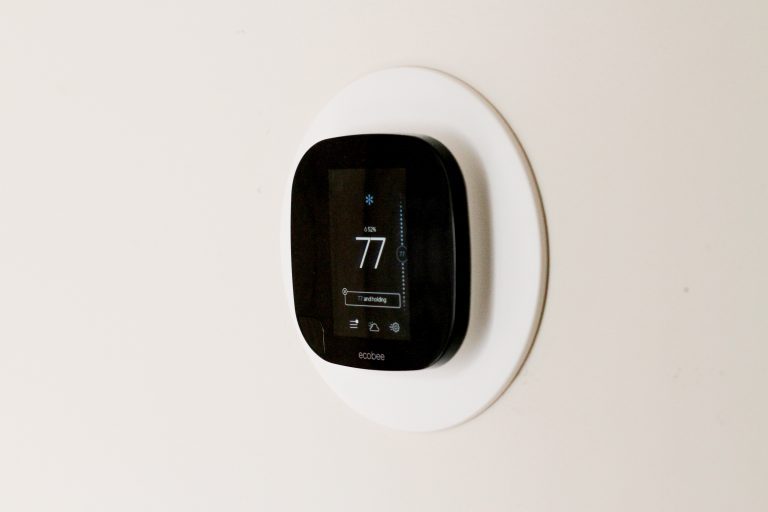 Does this cost more than keeping it at 86?
Yes.
Is it worth it to me?
ALSO YES.
When the house is hot and sticky, I feel irritable.
I also don't feel like doing anything.
And I really hate sleeping in hot and sticky air.
If things get really tight financially in the future, I will consider raising the thermostat. But it'll be one of the last expenses I will cut.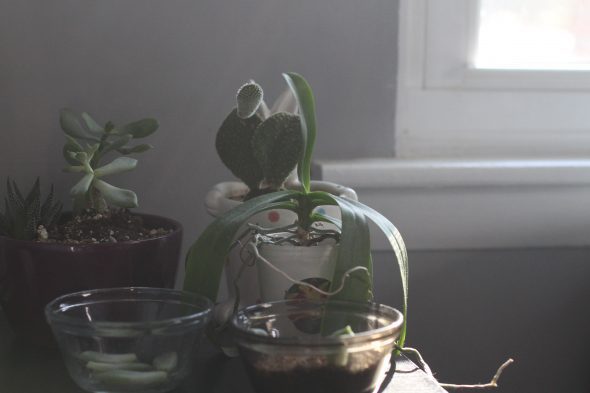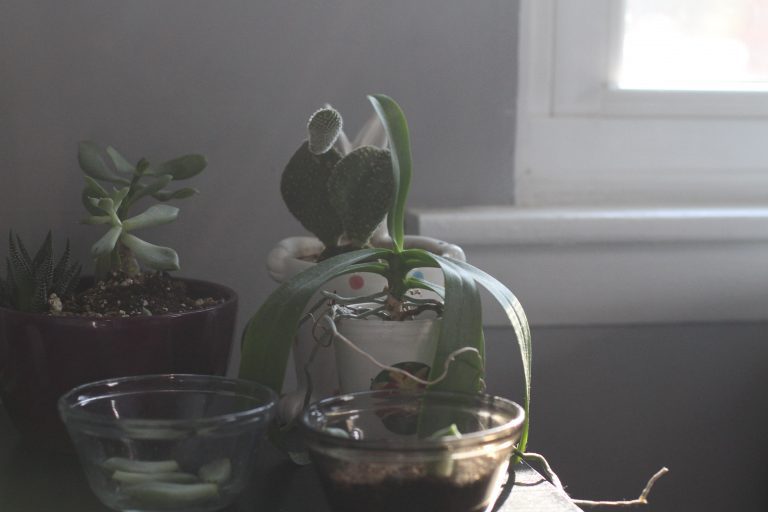 I'm also quick to turn the A/C on.
Some frugal people manage to push off the first spring/summer day of A/C for quite a while.
Me?
I'm over here pressing that button as soon as my house feels uncomfortable. I am not interested in suffering.
I also don't hesitate to turn the A/C on if the temperature is somewhat low, but the humidity is high. If I run it just enough to get the humidity level down, my sanity makes a speedy return.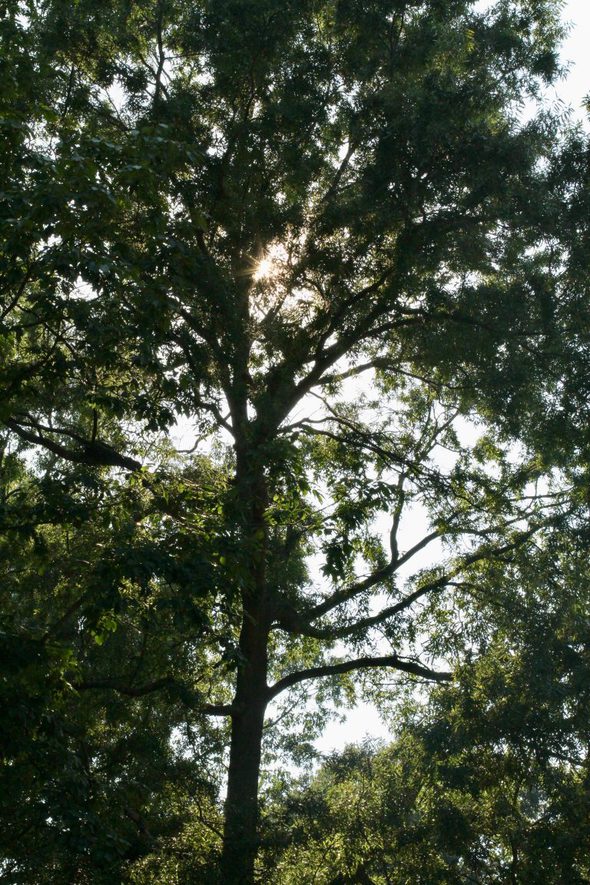 The saving/spending tipping point
I love to save money (obviously!)
And I'm willing to do a lot of things in order to save money.
But there are some things that are just so painful for me, they're not worth it.
What good is a few more dollars in the bank if I feel miserable all summer long? My future self might enjoy that money, but is that worth making my current self melt into a sad puddle?
For me, the answer is a solid no.
The juice is just not worth the squeeze.
I'm not being completely foolhardy.
I employ some energy-saving, heat-surviving methods, despite my somewhat spendthrift A/C habits!
I open the windows when the weather is nice and shut then before the heat of the day.
I try not to use my oven when the weather is hot.
I keep curtains closed when the sun is shining on them.
I make sure to keep doors and windows tightly shut.
I take cool showers and wear light clothing.
I make cooler foods in the summer.
I run ceiling fans when I'm in a room, to help the air feel cooler.
Those tactics all feel manageable to me, so I'm able to use them cheerfully.
But there is no way on God's green earth that I will ever set my A/C at 86 degrees and retain any semblance of cheerfulness.
And that's that.
Tell me about your A/C habits! Are you like me, or do you not care that much about A/C?
P.S. It should be said that I live in a climate that is quite hot and humid in the summer. There's usually no really tolerable air outside for a solid 3-4 months. If I lived further north or somewhere more dry, I'd be much less addicted to my A/C.
P.P.S. Un-air-conditioned air is rather terrible for the health of a piano. So, I could try to tell you that I run it for the benefit of my lovely piano. That would be a bold-faced lie, though.