What I Spent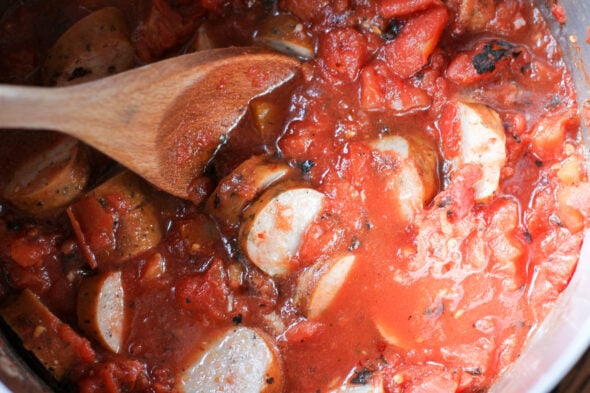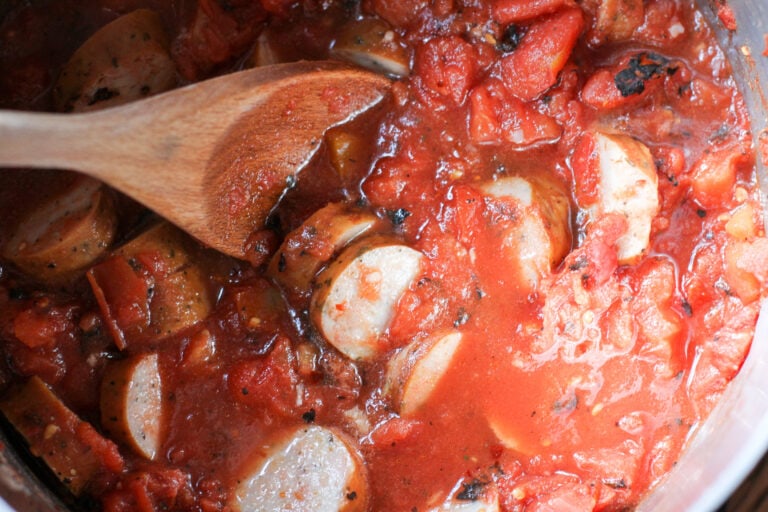 I spent $184 on groceries this week. Whoops.
Good thing I ran out of time to go to Costco or I'd really be over budget.
What We Ate
Saturday
I grilled hamburgers (using this recipe), which we ate with fresh fruit and I can't remember what else!
Sunday
Mr. FG has been choosing what to cook on Sundays lately, and he chose a recipe from ATK's quick family cookbook: polenta with smoky tomato sauce and chicken sausage.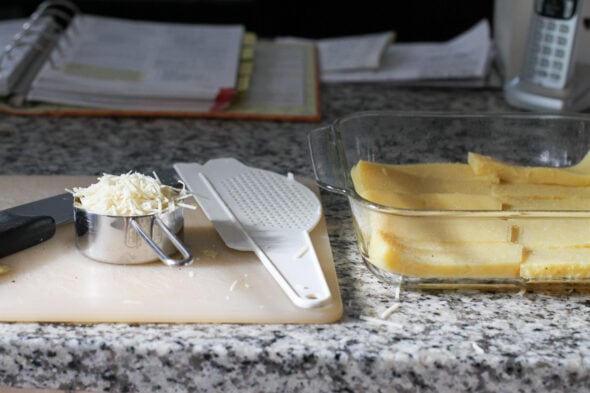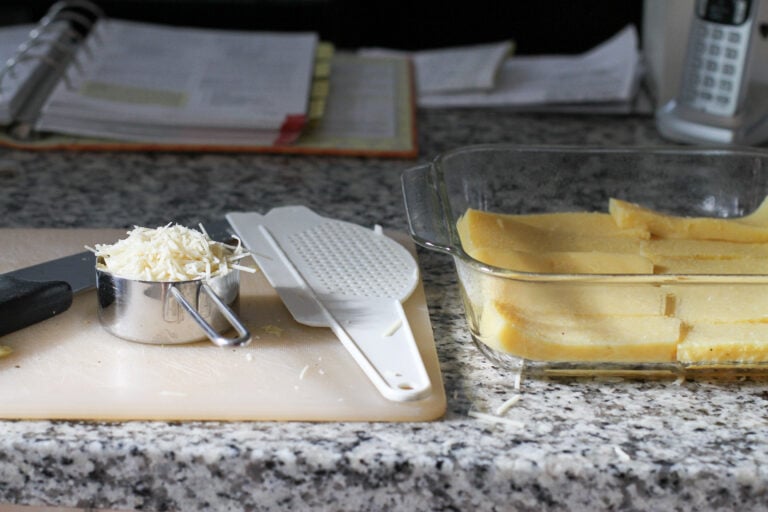 We made our own polenta instead of buying it, but otherwise we followed the recipe. It was delicious and easy and I would definitely make it again.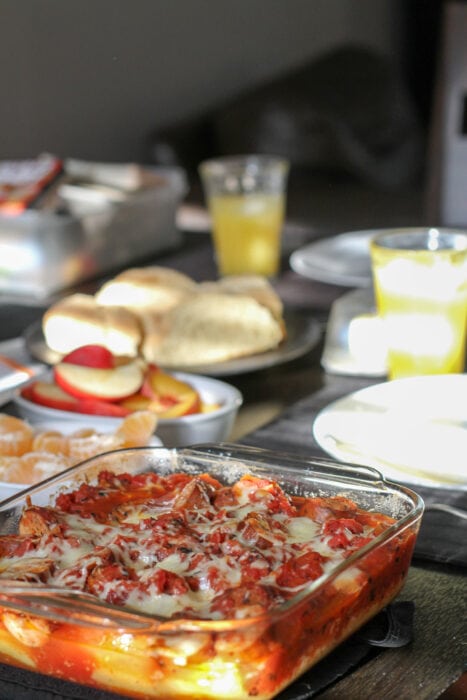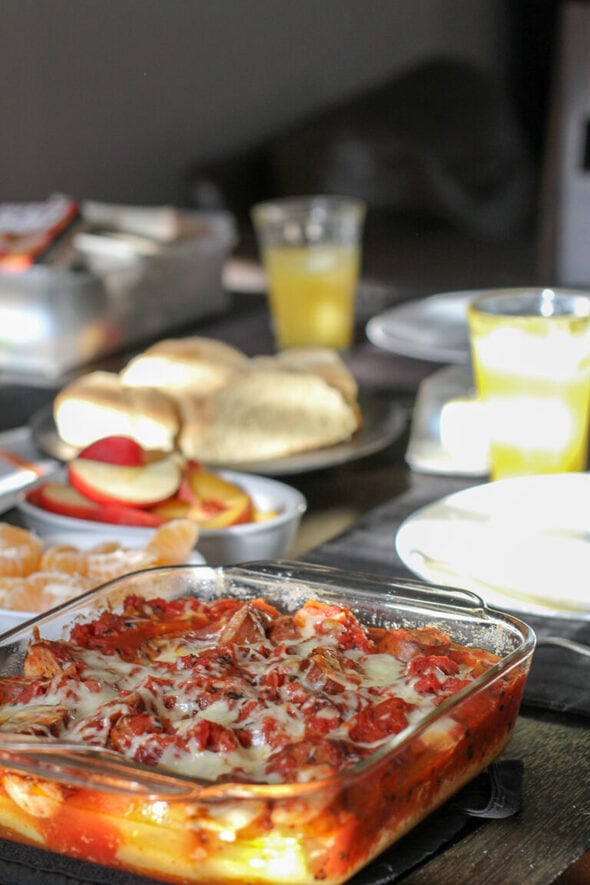 He also made French bread and virgin fuzzy navels (Sonia loves interesting drinks, so she and Mr. FG are always looking up virgin version of cocktails!)
Monday
Mr. FG was out with friends and the girls and I had waffles for dinner, to use up some buttermilk. I also fried up the extra polenta to make fried mush.
Tuesday
The girls ate ravioli and Mr. FG and I went out to Panera for a Tuesday date night.
Wednesday
I tried an ATK recipe for chicken and pasta with a cilantro pesto sauce (I had cilantro that needed to be used!)
Thursday
I used leftover grilled chicken from Wednesday to make croissant sandwiches with a roasted red pepper and basil mayo.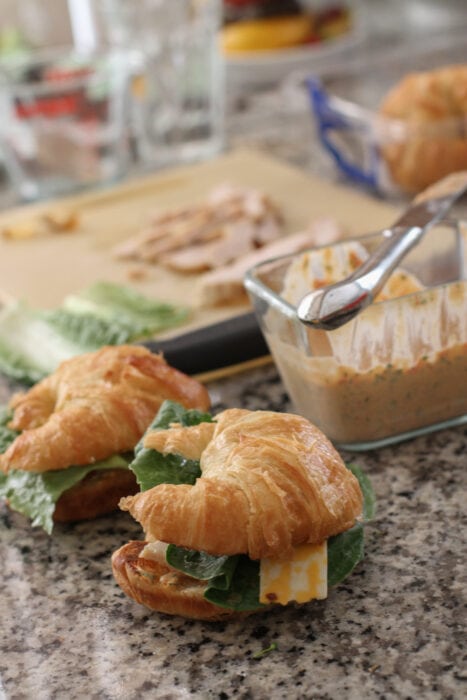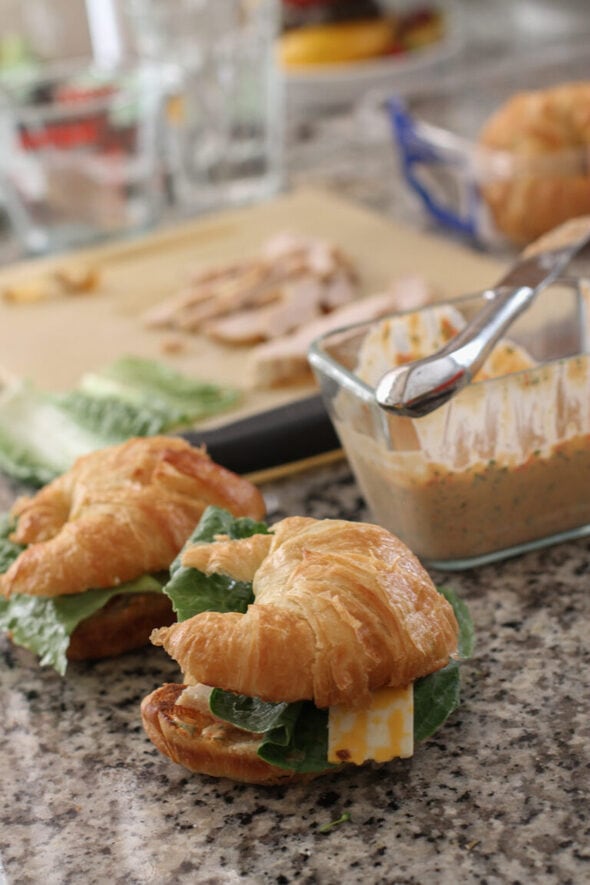 The mayo was this in the food processor for 30 seconds:
1/2 cup mayo
1/2 cup basil leaves
1/4 cup roasted red peppers, patted dry
1 minced garlic clove
So good!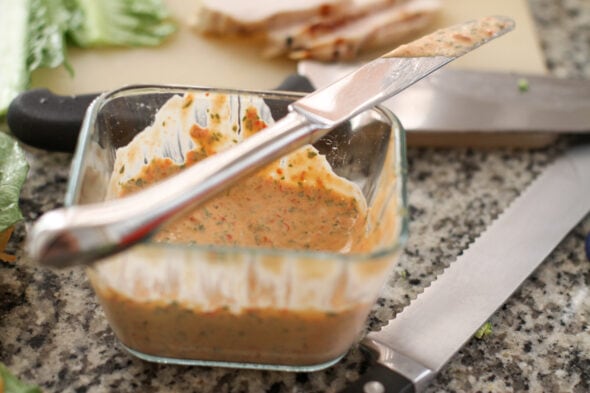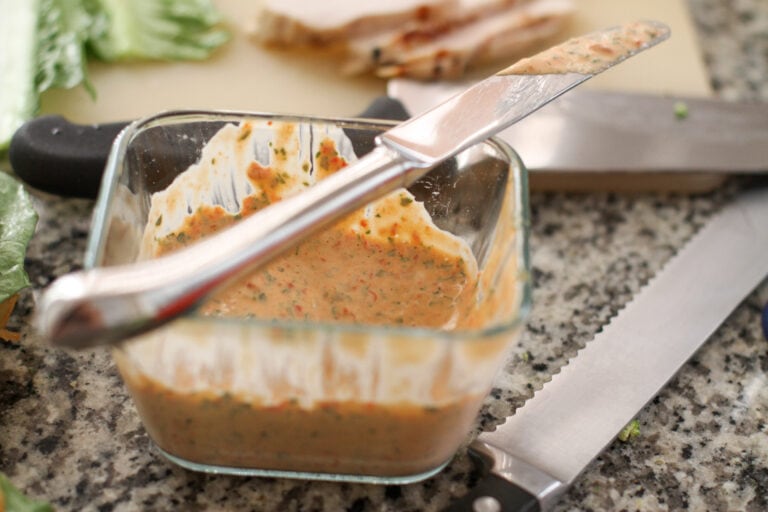 Friday
I think I might make hibachi because I have a zucchini to use up from my Hungry Harvest box.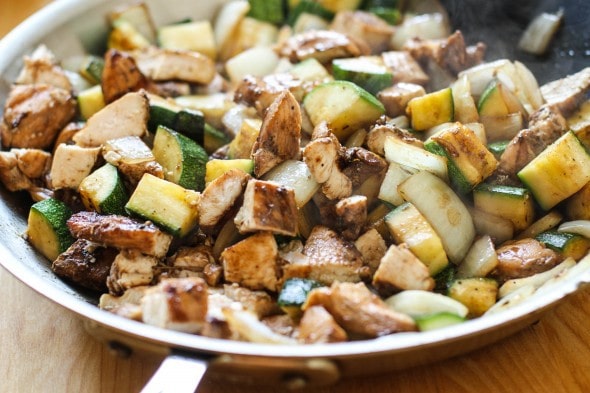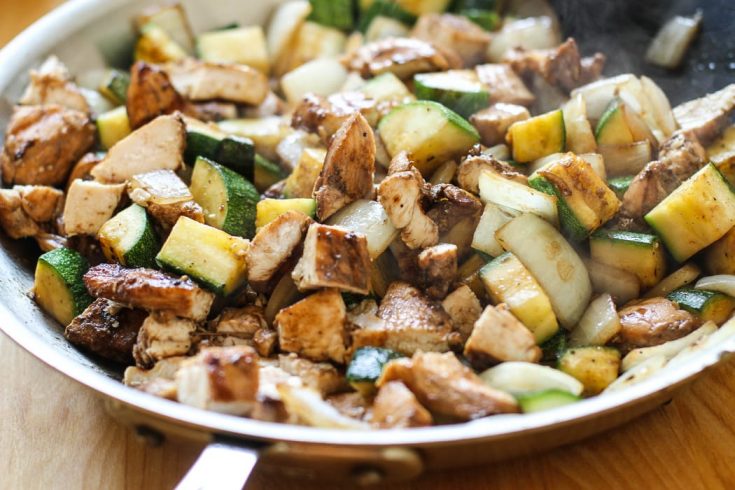 What did you eat for dinner this week?