As a frugal blogger, I tend to write about how I avoid buying things.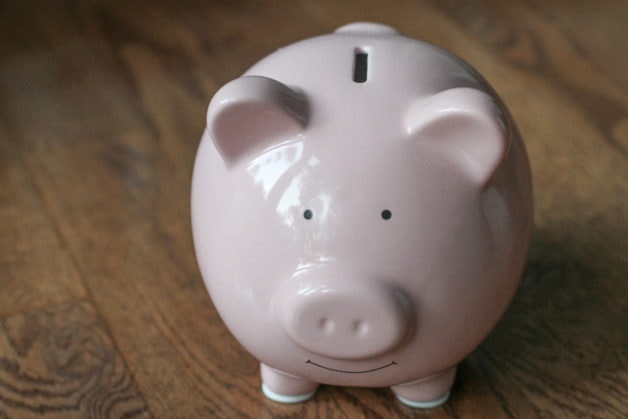 But, to state the obvious, I do think that there are legitimate reasons to purchase things.
I think that if a purchase is useful or particularly joy-inducing, that's a good reason to drop a few dollars. In fact, that's how most mindful purchases should be: either useful or joy-inducing (or both!)
And I think that if you make a habit of keeping purchasing to a minimum, you really appreciate your purchases when you do actually buy something.
So, here are some things I've bought recently.
1. A second utensil crock
I read an article the other day about Julia Child's kitchen, which mentioned that she liked to have multiple utensil crocks.
I don't know why it never occurred to me to have more than one, but this was a light bulb moment for me!
Our single utensil crock is usually jam-packed once the dishes are done, and a second one is really making the whole utensil situation more tenable.
2. A piggy bank
This is a funny purchase, but it's making me very happy!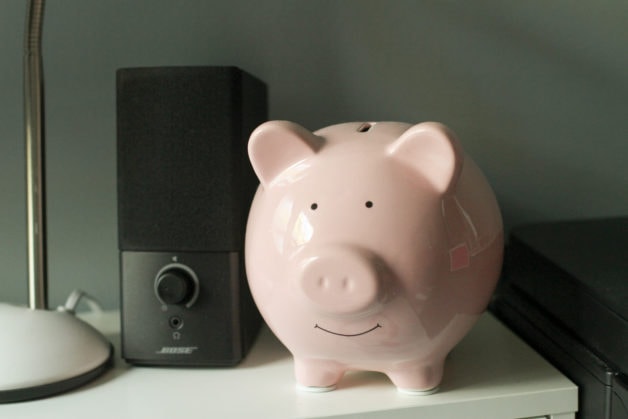 Often in the course of my blogging, I have wished that I had a photo of a classic piggy bank; there are so many times it would have been useful in a post.
I could grab one from Google Images, but I would prefer not to get sued for copyright infringement, thank you very much.
(Also: I'd like to be a kind human and not steal other people's photos.)
So it occurred to me that I could just… buy a piggy bank. For photographic purposes.
I found this super adorable one and I am just thrilled. I can promise you will be seeing more of him once I have a chance to properly photograph him.
In between photo shoots, I plan to have him live on my desk. He can be my mascot. 😉
3. A shower razor holder
As you know, the girls and I use Dollar Shave Club razors, and we all had been setting ours on ledges or shelves to dry after use.
But then I saw that Dollar Shave Club has suction-cup mounted razor holders and I added some to our order.
So much better!
My razor can sit up and dry, and I never have to worry about knocking it off of the shower shelf. The girls love theirs too.
4. A new bike helmet
My other helmet probably dated back to the late 90s, and all of the padding had disintegrated or fallen out.
So, Mr. FG and I stopped by our locally-owned bike shop and bought a helmet there for me. This one is so, so nice!
Helmet technology has improved a lot since I last bought a helmet and this new one has a lovely dial adjuster in the back of it to fit my head perfectly.
Plus, having padding in the helmet has dramatically increased my comfort level while biking.
5. A bulletin board
I had a big empty space above my desk now that I moved it into Lisey's old bedroom, and I thought it would be nice to have a large bulletin board for the space.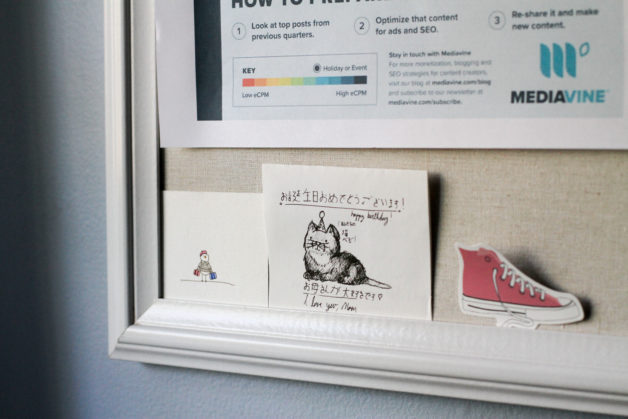 I poked around on Facebook Marketplace and Craig's List to see if I could find anything good on the used market, but I struck out. So, I ordered a new one, and I love it!
I thought it might be too big, but I think it's perfect. I haven't filled it up yet, but I did add some drawings from my kids, since all of them are quite good at drawing/painting.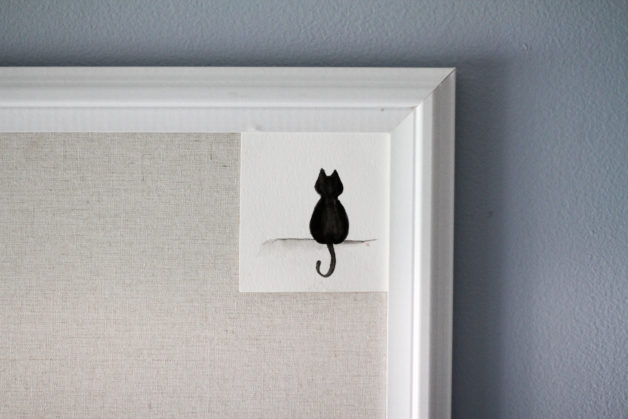 And it'll be great to have a spot to hang up things that I need to keep my blogging life organized.
Full disclosure: I did temporarily consider making my own bulletin board (using something like this tutorial), but then I thought better of it. When you are deep in anatomy and physiology, it is probably not the time to take on extra DIY projects.
I have muscle terminology to learn!
What's something you bought recently that's bringing you joy?