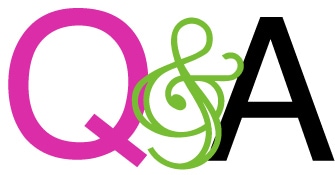 Every Monday, I answer a few of the questions that my readers send me. If you have a question you'd like me to answer in a future Q&A post, just leave me a comment here or email me (thefrugalgirl [at] gmail [dot] com) and put Q&A in the subject line. I look forward to hearing from you!
Good Monday morning, dear readers!
_____________________________
Normally I answer a few questions in a Q&A post, but my answer to this one became so long, I only had room for one question this week.
I have a question that I just can't seem to answer satisfactorily for myself, no matter how much I think about it. Here it goes: Frugality and morality often seem at odds when I make purchases.
No doubt, food produced by people who are paid poorly and with chemicals that harm our soil and water are cheaper, but the way that this food is created doesn't align with my desire to treat people and the earth with respect.
The same goes with, say, clothes, that are mass produced in factories that don't prioritize the safety of their workers and aren't meant to last for years to come.
But, it's hard for me to part with hard-earned dollars, and making the choice to buy food and clothing sourced responsibly is definitely more expensive, and less convenient. It also means I have fewer dollars to put elsewhere.
I'm wondering if you and your readers struggle similarly and, if so, how do you make decisions that you're comfortable with?
Abigail
This is a little tough, isn't it? I'm pretty sure all of us have been there!
Here are some ways I deal with this conundrum.
1. I buy/consume less overall so that I have more money to spend on what I do buy and consume.
I don't own a lot of clothes, which means that I can afford to spend a little bit more to get quality items. For instance, Mr. FG and I both own American Giant hoodies, which are crazy durable and are made in the U.S. by a company who fairly pays their workers.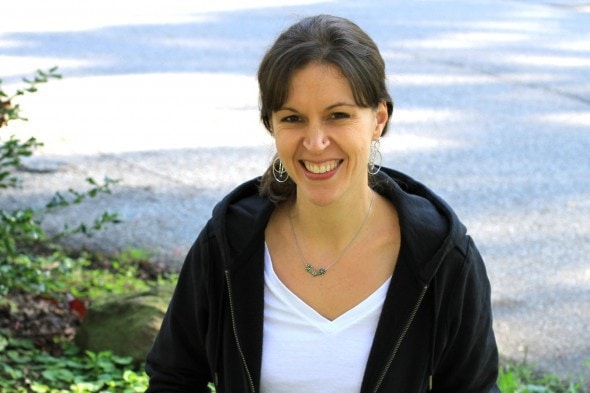 They're pricey, but they should last us for a long time, and we both chose neutral colors, which means we each really only need one hoodie.
I also don't own very much jewelry, which means that I've been able to afford to buy some well-made, fair-trade pieces from Novica.
(I just realized in the photo above, I'm wearing American Giant and Novica!)
You can't exactly apply this to food without starving yourself, but if you are doing less shopping overall, your other budget categories should shrink a bit, which could give you more room in your food budget.
2. I buy used.
Second-hand goods are an epic solution to this problem. When you buy them, you make use of something someone else didn't want, you are not creating demand for products made in sweatshops, AND you save money.
Win, win, win.
3. I ask, "Could this be an heirloom?"
I wrote a whole post about this, but basically here's the idea: before you buy something, ask yourself if it will have a long life (after you're done with it, could someone else use it?)
If the answer is no, then don't buy it.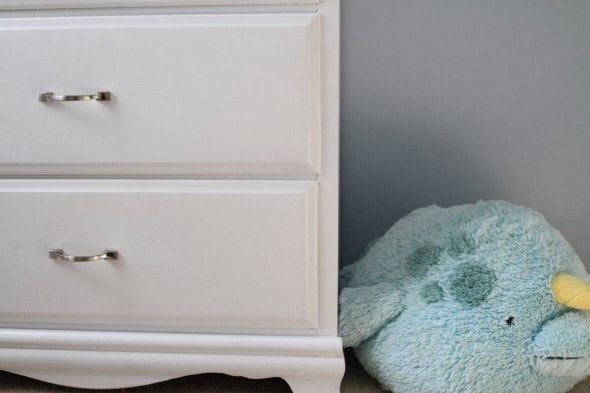 Heirloom quality items do tend to cost more (unless you snag them used), but if you slowly switch over to buying them, you'll soon see a net savings because you will not have to keep replacing things that break.
And applying tip #1 helps here, because if you buy fewer items, you can afford to get the heirloom stuff.
4. I eschew most disposables.
Disposable items most certainly do not pass the heirloom test, and opting for reusables instead should eventually free up some room in your budget.
Bonus: life with non-disposables is a little more luxurious!
5. I make a lot of things from scratch.
Organic yogurt is pretty expensive, but if you buy a gallon of organic milk and use it to make yogurt, your quarts of yogurt will cost about the same as conventional yogurt.
If you opt to buy local or organic ingredients rather than ready-to-eat foods, you can often save money while still buying ethically.
6. I settle for less than perfection.
I buy local chicken breasts and a local quarter of beef. I choose the organic items that are available at Aldi. I visit farm stands in the summer and fall for local produce. I signed up for a local produce delivery box this summer. I buy organic wheat from a local co-op and grind it to make flour, and I make applesauce from local apples.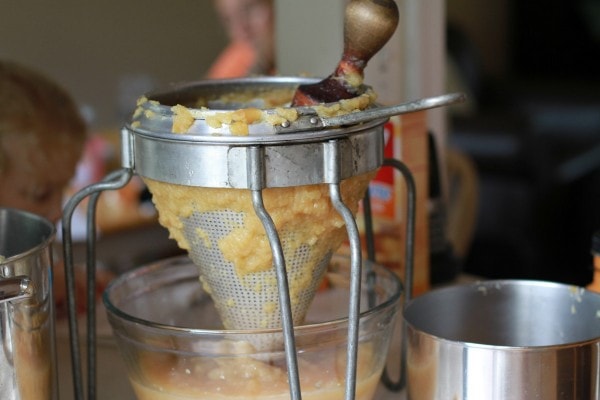 But on the other hand, we still eat some conventionally-raised meats, plenty of our food is not organic, and I still buy some unnecessary food items (such as M&Ms!).
I probably will never reach ethical shopping perfection, but I make more ethical choices now than I did 10 years ago, so that's progress. And you know I am all about not letting the perfect be the enemy of the good. 😉
_____________________
How do YOU find a good balance between frugality and ethical shopping? Share your wisdom with Abigail, please!
_____________________
P.S. When I was writing this post, I remembered that I have a referral link from American Giant that gives you 15% off your first purchase. That'll net you almost $14 off the purchase of a heavyweight hoodie, which is what we own.