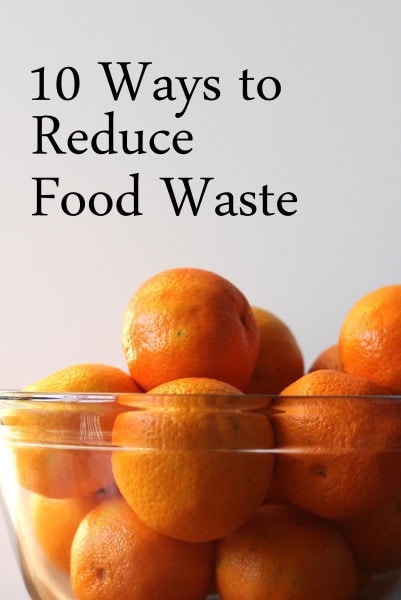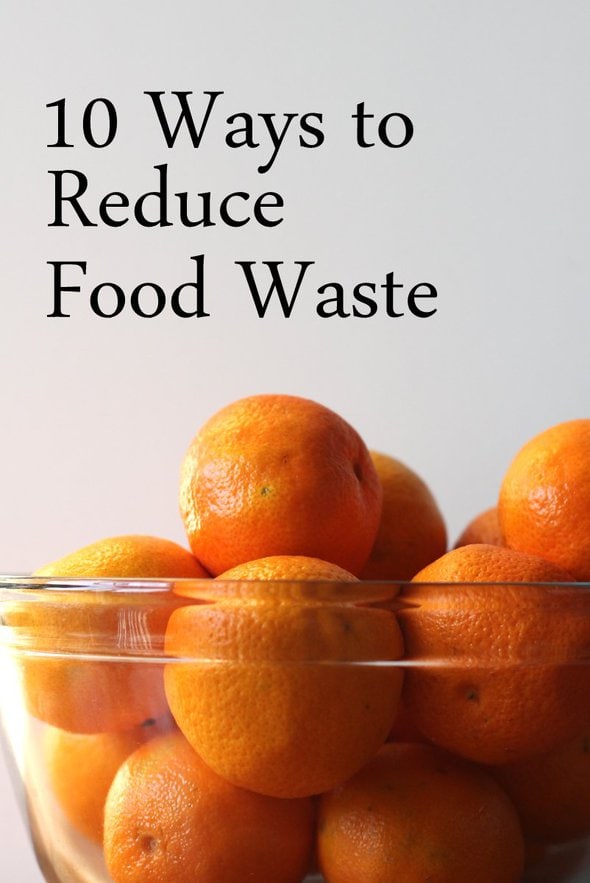 If you've seen my early food waste photos and my messy fridge, then you know that I haven't always been quite so good about using up all of my food.
I realized recently that while I've been faithful about posting pictures of my declining waste, I haven't really said much about how I've managed to reduce my food waste.
So, I though a list of tips would be helpful!
1. Plan a menu and stick to it.
If you don't have a plan, it's going to be very difficult to buy exactly what you need at the store. More than likely, you'll end up with items you aren't going to use before they expire/mold/grow hairy.
I find it to be helpful to plan not just my main dishes at dinner but also my side dishes. This has helped me cut way back on produce waste. I used to just go and buy a bunch of fruits and vegetables and hope we could eat them all.
Now I plan more carefully (grapes with Tuesday night's dinner, green salad on Monday and Wednesday) and I waste very few fruits and veggies.
(if you need menu-planning help, browse through the menu-planning archives)
2. Do a mental fridge inventory daily or every other day.
One one of the challenges with leftovers is remembering to eat them! It's easy to shove the containers to the back of the fridge and forget completely about them.
I find that I need to take a quick visual inventory of my fridge every day or two so that I can keep track of what needs to be eaten.
3. Look through your fridge, freezer and pantry before you make a menu.
Even if you don't do an inventory every few days, at least do one before you plan your menu. That way you can choose meals that will use up ingredients that have been sitting in your house for almost too long.
4. Make a grocery list and stick to it.
This is really inextricably related to my first point above…when you make your menu, write down exactly what you need, and try to buy nothing more than that. Any extra perishable food you buy is possibly going to go to waste.
This also helps me to keep track of my produce. When I scan my fridge, I look for fruits or vegetables that are on the brink of rot and try to incorporate them into our meals or snacks before it's too late.
5. Eat leftovers for lunch.
As I've mentioned before, I don't love doing this, but it's a surefire way to get them eaten up without having to eat them for dinner several nights in a row.
6. Make sandwiches or salads with leftovers.
This works better when you've had sort of a plain meal(i.e. grilled chicken, not enchiladas). Leftover meat and random vegetables can make a tasty sub or salad with very little effort.
7. Bake something.
Baking (even something very simple, like muffins) is a great way to use up bits of buttermilk (or cream or milk), or fruits that are past their optimum freshness.
8. Freeze food that you won't be able to use in time.
Obviously this doesn't work for all foods, but I've managed to save a fair amount of food this way. Of course, if you forget about it and it gets freezer burnt, you're still going to waste it.
So, an occasional freezer inventory is a good idea (and one that I'm still working on implementing!)
9. Think about food waste in real dollars.
For instance, if you throw away a whole cucumber, remind yourself that you have just thrown $.99 in the trash.
It took me a long time to realize how much money I was throwing away each week, and once I did, it was very motivating.
10. Have other people keep you accountable.
I think this is probably the thing that has helped me the most. Knowing that people all over the world are going to look at my food waste each week has motivated me to soldier through many leftovers that would have otherwise gotten thrown away.
I'm sure I've left some wonderful ideas off of this list, so feel free to share your ideas in the comments!