1. I squeezed limes and froze the juice.
My limes were getting a bit discolored and squishy, so I squeezed the juice out, froze it in ice cube trays (each is 1 tablespoon) and then put the lime juice cubes into a ziploc bag.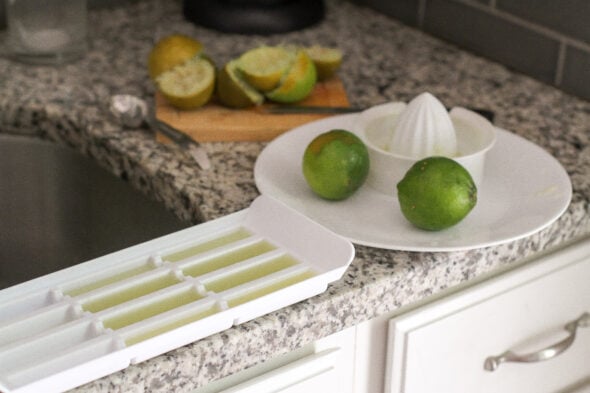 I figure the cubes will be really handy to use in recipes.
2. I roasted my own red peppers.
I was making basil/red pepper mayo, and I had no jarred roasted peppers in the fridge.
I did have a red pepper, though, so I roasted it, peeled it, used half in the batch of mayo, and froze the other half.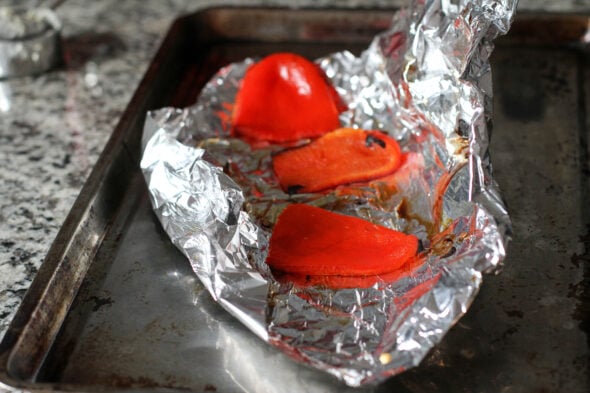 The jarred peppers go bad so quickly (and roasting them at home is so easy!), I don't know if I'll ever buy another jar.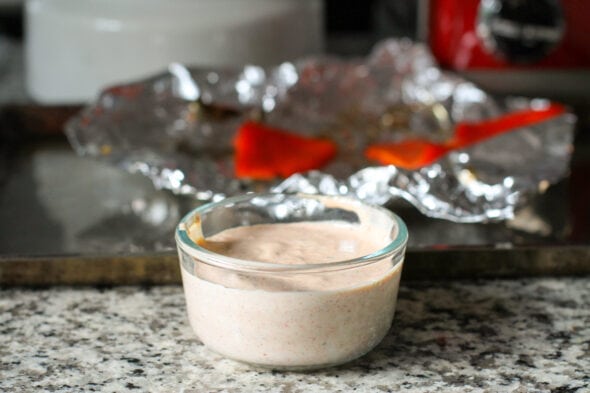 3. I made pancakes with some funky yogurt.
I had a pint jar of homemade vanilla yogurt hiding in the back of the fridge, and I think maybe it froze and then thawed, because the texture was kind of weird and separated.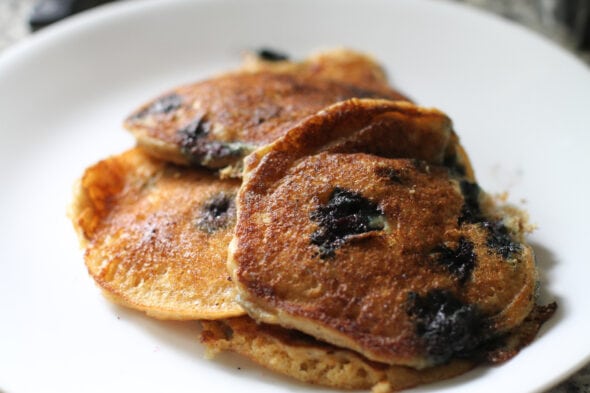 I did not want to eat that by the spoonful, so I made a batch of whole wheat blueberry pancakes and used the yogurt in place of buttermilk.
4. I helped the girls make fabric masks.
We do have some N95 masks, but they are the type with vents, apparently. Sigh.
We can tape the vent shut, but the girls thought it would be nice to have some fabric masks too.
(Which will come in handy if mask-wearing goes on for months and months.)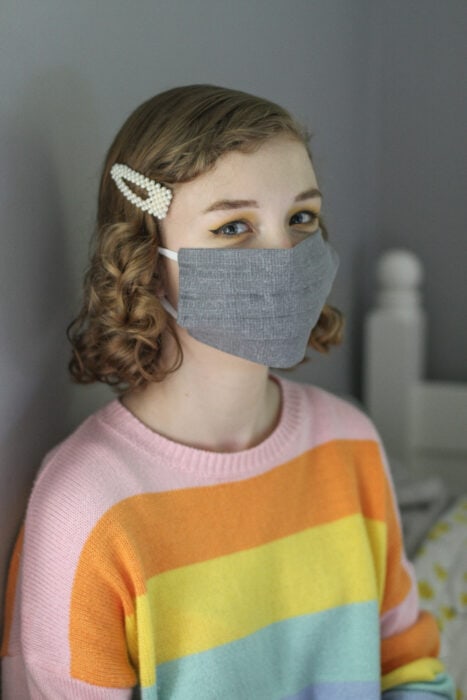 Luckily, I had some thin elastic in my sewing box (it's hard to find anywhere right now!), and we had plenty of cotton fabric here to use for the actual mask, so these cost us nothing out of pocket.
5. I…
scanned my few receipts with Fetch*, and one of them was worth 400 points
continued to use almost no data with Ting wireless
finished a fiction book and listed it on eBay
shipped out Born a Crime, which I sold on eBay
Your turn! Share your five frugal things in the comments.
*In case you are new to it, Fetch is a free app that gives your rewards based on what groceries you buy. You can get $3 for downloading the app and scanning your first receipt. Use code QG8V2.
*Use code QG8V2 to receive an extra 2,000 points. Note: at the time of writing, 1,000 points = $1, so that's $2)