One of my readers left a comment recently saying that my menu posts had inspired her to not worry so much about making meals where everything "went together".
I can definitely see why she said that, because as long as my meals are checking off the basic food categories, I don't worry about coordinating the components of the meal too much.
I mean, I'm not out here spreading grape jelly on chicken livers or anything, but I do often base my side dish choices on what food needs to be used up rather than what ideally would go with the main dish.
If you'd usually serve rice with a meal, but your potatoes are getting old, serve potatoes instead.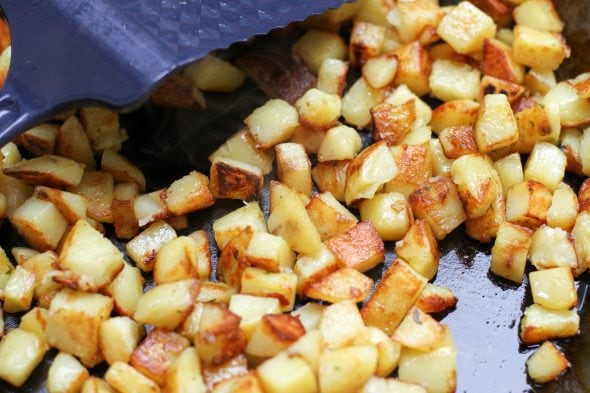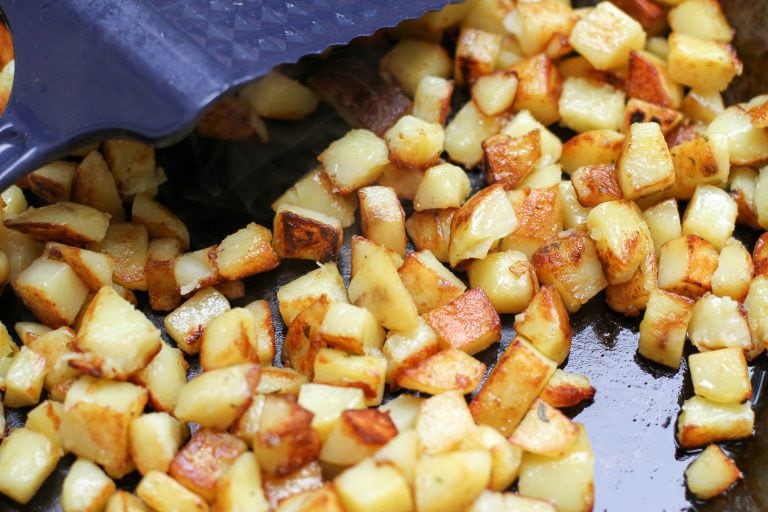 If you're out of veggies at dinnertime, but you've got fruit, serve that instead.
A little flexibility goes a long way toward preventing food waste!
Random not-chef-approved lunches
My penchant for randomness in the name of food waste prevention is even more apparent when I'm making lunch for myself.
Since I'm usually home at lunchtime, I do a scan of the fridge to find things that need to be used and I build my lunch around those.
Sometimes, this means I have a strange combo of foods.
For instance, the other day at lunch, I ate:
fried egg white (egg white leftover from making alfredo sauce)
a serving of leftover green beans
some sauteed veggies (onion, carrot, and green pepper)
reheated pasta alfredo.
If you tried to sell a plate of that at a restaurant, Gordon Ramsay would probably come visiting.
But I got protein, produce, and starch in, and I emptied several containers of random things from my fridge.
The three S's
If you want to use up your random bits of food but you want to make them into something more cohesive, I suggest these three options:
soup
scrambled eggs
salads
You can use almost any random produce or meat leftovers in one of those three dishes.
Also, they're really easy to make for just one person, which is perfect when you only have a small amount of an item.
I'm not a very creative cook. And even I can do this.
I'm a pretty diehard recipe follower; I've never been someone who can just magically figure out what to make for dinner after a peek in the fridge.
But salad, soup, and scrambled eggs are simple enough for even me to play around with.
And you do not have to be creative at all to eat a bunch of unrelated things; you just have to be flexible!
In summary, avoid food waste by…
thinking outside the box when you're putting dinner together
thinking in food groups (proteins, produce, starch) vs. things that "go together"
tie together random foods by making soup, scrambled eggs, or a salad
Readers, if you are good at using up unrelated foods, I'd love for you to share your tips in the comments.
P.S. I often make meals of random things by cooking them in a cast-iron skillet with hot grease. Here are my best tips for random skillet meals.
P.P.S. Need some motivation to eat random stuff? Here are four reason you should care about avoiding food waste.