What I Spent
I'm still kind of adjusting to the current prices at the stores since I was mostly on a grocery shopping hiatus while I lived with my parents. This is some kind of sticker shock to come back to!
I am particularly surprised at how expensive meat is, and that's true even for normally cheap varieties like chicken thighs.
This week, I spent:
$41 at Lidl
$6.50 at Safeway
$60 at Target
$19 on fast food (see Saturday's dinner)
So $126.50 for me this week.
What We Ate
Saturday
Lisey and Zoe and I all needed to go to Target for a few things. I particularly needed some new shorts, but I struck out completely. For whatever reason, all of Target's shorts this year were super tight on my waist but enormous on my legs.
I think they designed them with Kim Kardashian in mind. And I'm not built like her either in the waist OR in the hips.
I hate shopping for shorts. I would literally rather shop for a swimsuit!
Anyway…I wasn't hungry while we were out, but the girls were so I picked them up some fast food before we hit Target. And then after our Target trip, we used some Coldstone Creamery gift cards to get some free ice cream. 🙂
Sunday
This is the night I made the Thai red curry chicken with sweet potatoes.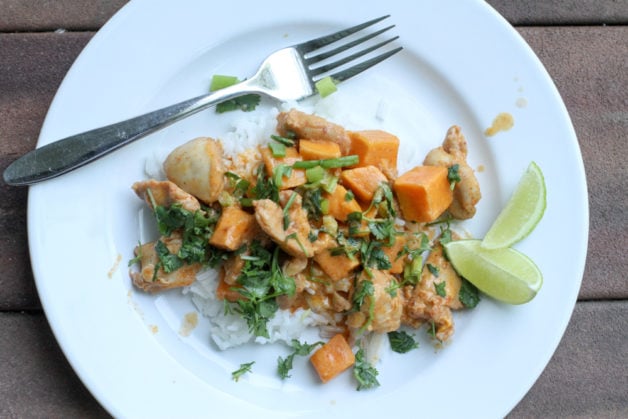 Monday
We had burrito bowls, which cover the starch, protein, and veggie categories all in one.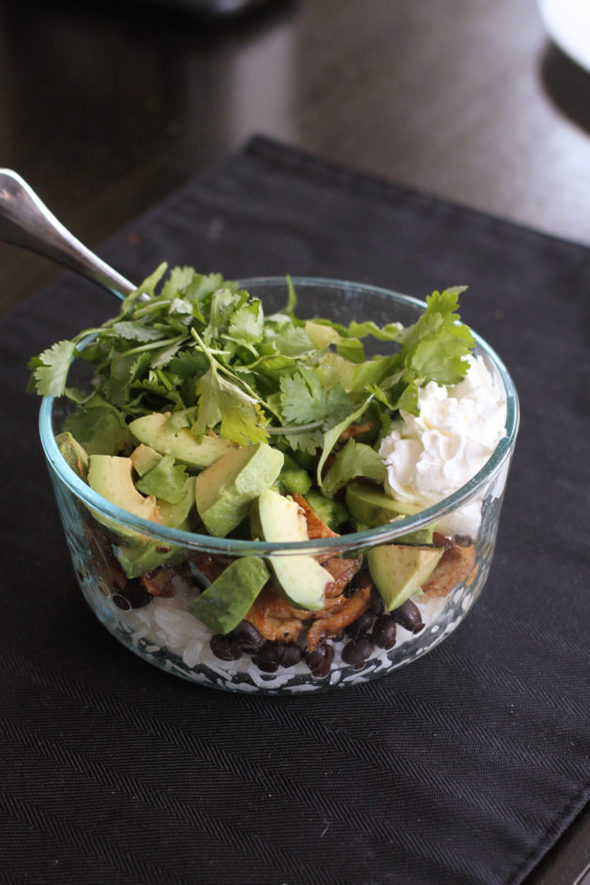 I did serve some fruit on the side, though.
Tuesday
Leftover burrito bowls!
Wednesday
I made burgers and I used some purple potatoes from Hungry Harvest to make some potato cubes.
Normal potato cubes look like this: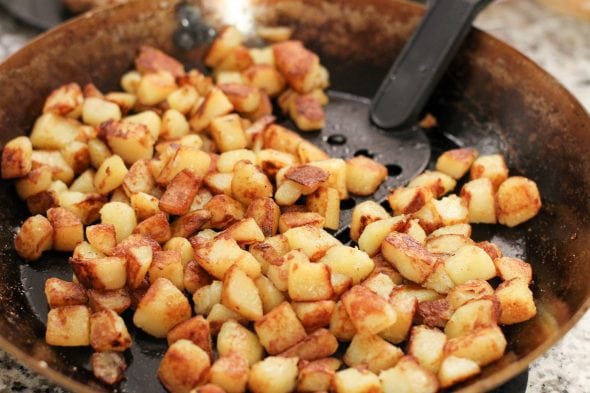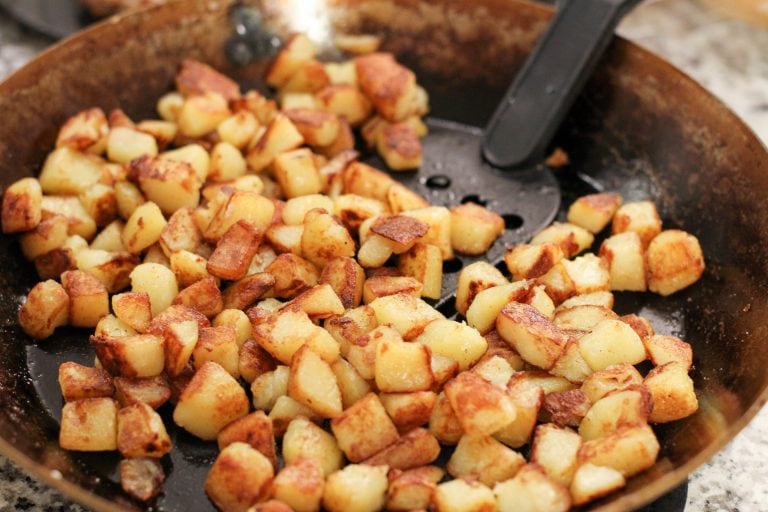 And purple potato cubes look like bits of charcoal.
Zoe came to the table and was rather shocked until I explained the situation. Ha.
If you close your eyes and eat them, though, they do taste just like regular potatoes. Still, the visual situation is so weird that I don't think I'd ever purposely buy purple potatoes!
Thursday
Sonia came over for dinner because I was making chicken katsu, her favorite dish. This meant there were four of us at dinner, so I pulled my desk chair up to the table (we currently only have three dining chairs), and all was well.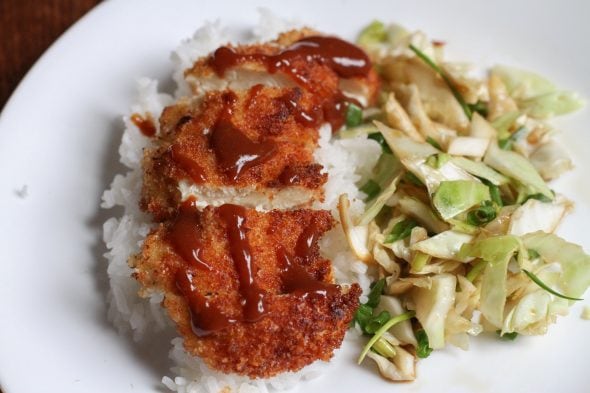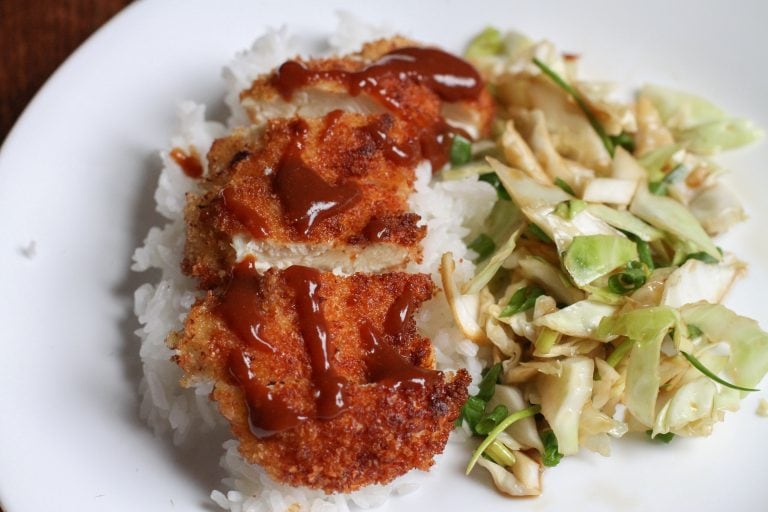 Friday
We might eat up some odds and ends in the fridge
What did you have for dinner this week?