This week, I'm thankful:
for space to paint
Last night I was spray painting an old pot and I was thinking how thankful I am to be living in a house, not an apartment building. I have a carport and a whole yard to accomodate all my painting adventures, and I am grateful!
that I got my end-of-year homeschool review stuff done
For some reason, I was really dreading pulling all of this together, but I got it done! So, Sonia's graduation paperwork is all submitted, Zoe's end-of-year records are all done, and I renewed our membership with the umbrella group for next year.
YAY ME.
And guys, this is crazy, but the upcoming year is my last year ever of homeschooling. My baby graduates from high school next year, so next spring, I will graduate from homeschool-mom life.
I've been a homeschooling mom since 2004, so it's sort of strange to think of that era coming to an end.
But it's all good! Time for a new stage of life for me.
that last-month-Kristen wrote down my federal tax login info
Things are all new and different with my tax situation for my blog now that I've switched from a sole proprietorship to an S-corp, so the way I pay my estimated taxes is different.
I had to get a login for a system with a mailed-to-me-pin, and when I set up the login last month, I actually wrote down all the relevant info on a single piece of paper, and I put that paper into an easy to find folder.
So then when I had to pay this month, it was super easy.
I am notorious for losing logins and such, which is why I am super grateful to my past self this week.
(I do have a password manager set up on my computer, but this login involves more than a username and password, so I really did need to write it all down!)
that Zoe's skateboard sold
She no longer used the first one she bought, so I helped her list it on Facebook Marketplace. It sold within just a few days, for about the same price she paid a few years ago (she bought it off Facebook Marketplace originally!).
for freebies with potential
This week I got a huge bin of spray paint, three plant pots, and two bookshelves for free through Facebook Marketplace and my Buy Nothing group.
The bookshelves need some serious help, as do the plant pots, but that's fine. You know I'm always up for taking other people's trash and making it awesome!
that Zoe and I are a third of the way through her driving hours
We have a little over two months until she's eligible for her license, so if we keep this up, we will be sitting pretty.
for the mom/kid time that learner's permits offer
The process of teaching a teenager to drive is perhaps not what most of us parents think of as Very Happy Fun Times. But one thing I have come to appreciate is that it does offer a lot of one-on-one time in the car.
Once my teens get their licenses, they are rarely in the car with me. And when I remember that, it really makes me appreciate our hours of driving together!
for peace about new stages
I was sitting here thinking about how, once Zoe gets her license, none of my kids will need me to drive them anywhere anymore. I suppose I could be wistful about that, but on the other hand, that's going to be kind of a nice new stage in life!
I will only need to drive when *I* need to go somewhere. That hasn't been the case for, like, the last 23 years.
So, I actually feel rather peaceful about this upcoming new phase of life. I know stage changes like this are sometimes super tough for some moms, so I'm thankful for the peace I feel.
for cool showers
We are now in that stage of the year where a cool shower feels so, so good after a morning walk.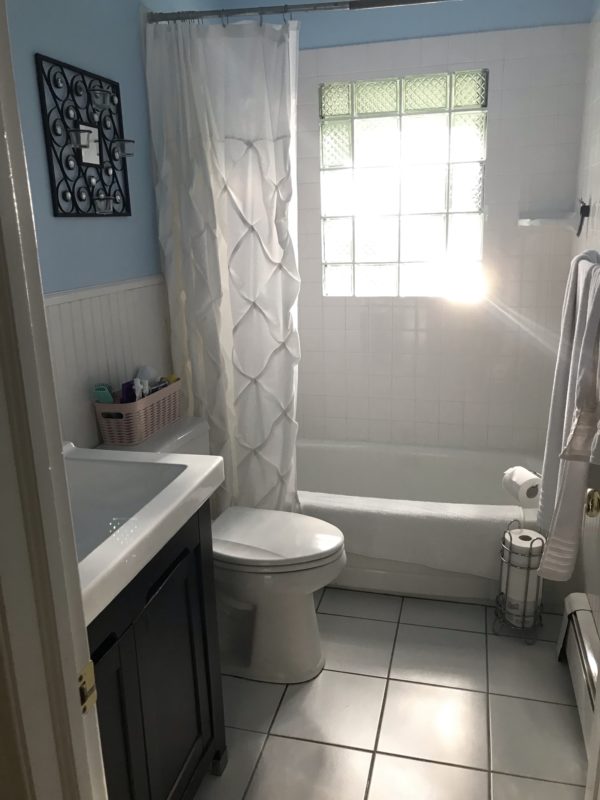 Sometimes I think about how in times past, even a cold shower was not available. And then I feel pretty darn lucky to be able to hop into my shower and enjoy a refreshing stream of cool water.
What are you thankful for today?