A funny thing; I did some painting this morning, went for a walk, came back, and checked blog comments like I usually do. And I thought, "Hmm, that's weird, there are no comments yet."
And then I realized it was because I hadn't published the post. Ahahahaha. Whoops.
So, here you go, for real this time!
What I Spent
$76 at Lidl
$35 at Aldi
$20 at a local grocer
$27 at Mod Pizza
That makes $158 altogether.
What We Ate
Saturday
Lisey and Zoe and I went to Mod Pizza for dinner; a nice chewy meal for Zoe prior to her wisdom tooth week. 😉
I downloaded the Mod Pizza app (to earn rewards, of course) and the app gave me this referral code to invite friends: KretKr8343
I have no idea what you or I get if you use this code when you sign up for Mod Rewards but if you give a try, do let me know! Hopefully, it'll get you a freebie of some sort.
Sunday
Zoe had a friend over, and for dinner, I made a chicken BLT salad, plus these breadsticks, and we had watermelon as well.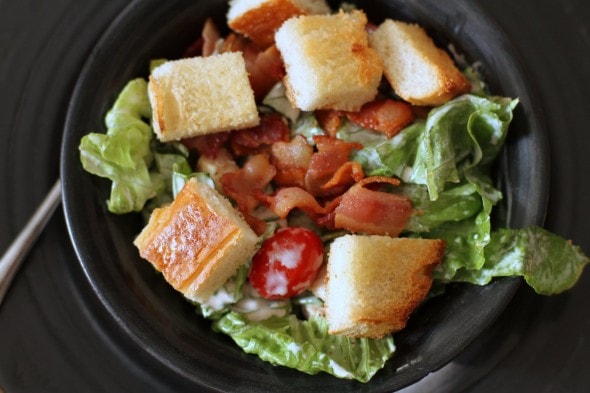 Monday
We had leftover BLT salad and breadsticks.
Tuesday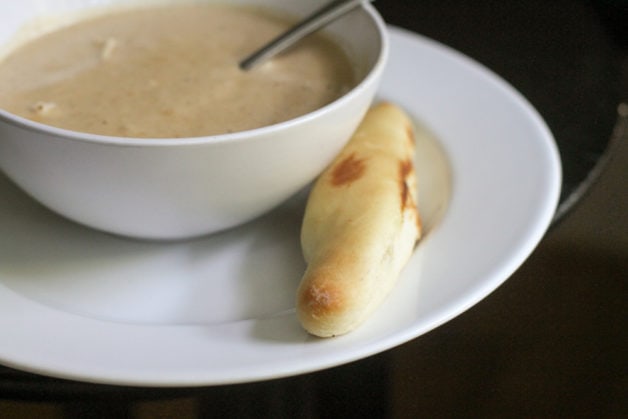 This was the day Zoe got her wisdom teeth out, so she was on the soft food plan all day. By dinnertime, she was able to eat some mac and cheese (although I purposely overcooked the noodles a bit, to make them nice and soft.)
Lisey was at the beach with her cousin, so that left just me to feed. I had one more $15 promotional birthday gift certificate from a local restaurant (oddly, it didn't expire until the end of June, even though my birthday was in April!).
So, I used it to order two bowls of soup. I ate the cream of crab one on Tuesday, with some leftover breadsticks and some watermelon.
Wednesday
Another day of soft foods for Zoe, and I ate the other bowl of soup (pasta e fagiole) with the last of the breadsticks and watermelon.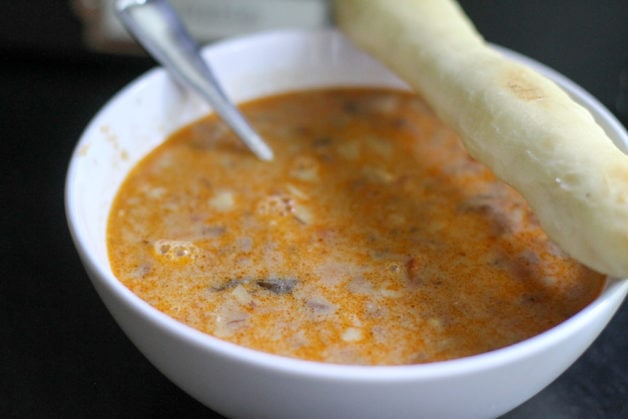 Thursday
Zoe was still not doing awesome on the chewing front, so I made cheese tortellini topped with tomato sauce.
Friday
I'm gonna play this by ear, depending on how Zoe's doing.
What did you have for dinner this week?