When you are facing a new task, it makes sense to look to other people for guidance.
How do you fix a hole in a sock?
Can you freeze mushrooms?
Can you substitute x for y in a recipe?
Can you use fabric dye to cover a bleach stain?
(I tried that one and here's what happened.)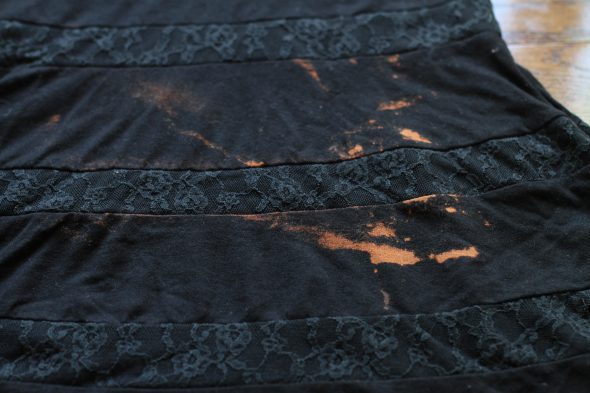 Learning from people who have gone before you is smart. Why reinvent the wheel?
But sometimes, you can't find an answer, the answers are conflicting, or the answers don't quiiiite address your particular situation.
In cases such as these, as long as the stakes are low, I think it's a very good idea to just try it and see. You will learn so much if you approach life like this!
A few examples that are common questions people ask me:
Can you freeze ______?
If you try a recipe and no one in the comments knows if it freezes well, set aside a one-serving portion, freeze it, thaw it, and see how it fares.
That way you have only potentially ruined one serving instead of an entire recipe's worth of food.
Can you sub ___ for ____?
If you want to sub an ingredient in a recipe, give it a try and see what happens.
(I recommend only subbing one ingredient at a time; if you sub four ingredients, you might have a culinary disaster on your hands.)
A one-ingredient sub will probably be fine, and the very worst thing that will happen is that one dish you make will be inedible. That's not a huge price to pay for an experiment.
I've been doing this a lot as I try to figure out how to make our familiar foods dairy-free for Sonia. Most of the time, it's going well, but sometimes things don't work quite right.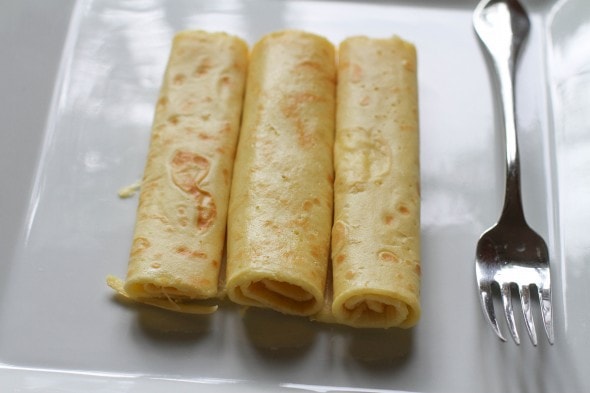 I've also tried making just a small batch of a dairy-free version as a test. Once I know how it works (or doesn't). then I know how to proceed in the future.
Can I fix this doll's hair?
Maybe you've wondered, "Will that boiling water doll hair straightening method work on my doll?"
And I say, if the doll's current hair is a complete disaster and you couldn't possibly make it worse, give a try. What have you got to lose?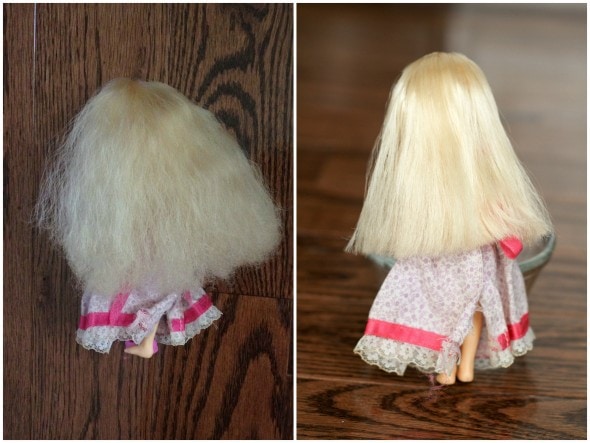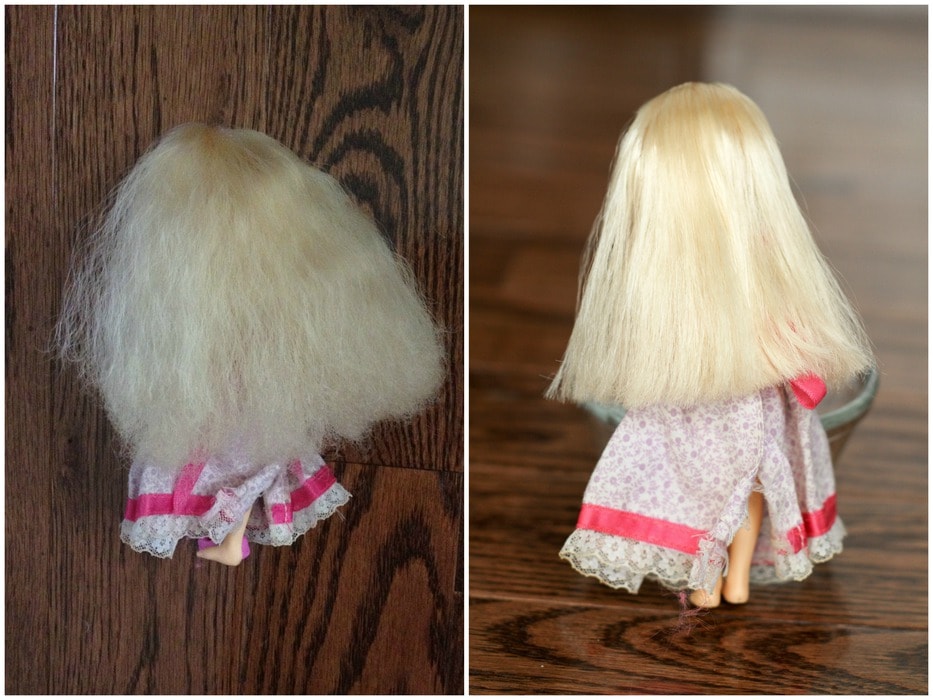 Can ____ be made ahead of time?
For instance, if you wonder, "Could this bread dough be made ahead of time?", you could bake one loaf regularly, but let the other one rise in the fridge all day.
That way you have one guaranteed good loaf, and the other one is just an experiment.
Can I paint this piece of furniture?
If you think, "Hmm, would this old, ugly dresser look good if I painted it?", I think you could just try it and see.
If it's super ugly right now, odds are good you won't be making it worse. The risks are low!
Will this item sell on eBay?
You can do some research to get a good idea, but if that doesn't give you a definitive answer, you could always list it and see what happens.
That's how I ended up selling the hardware from Sonia's dresser and also the drawer pull from Zoe's nightstand.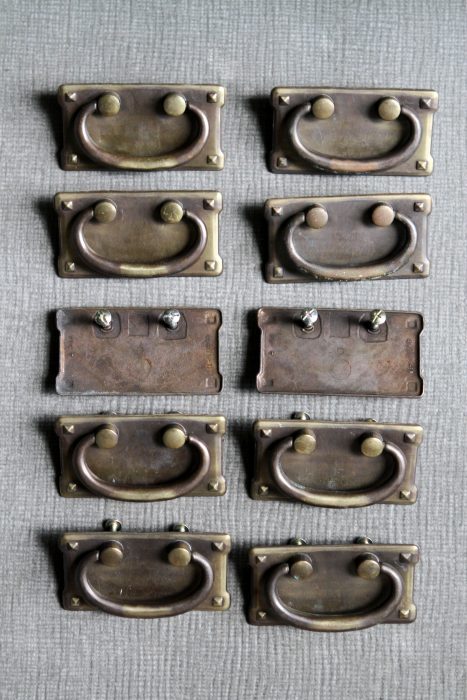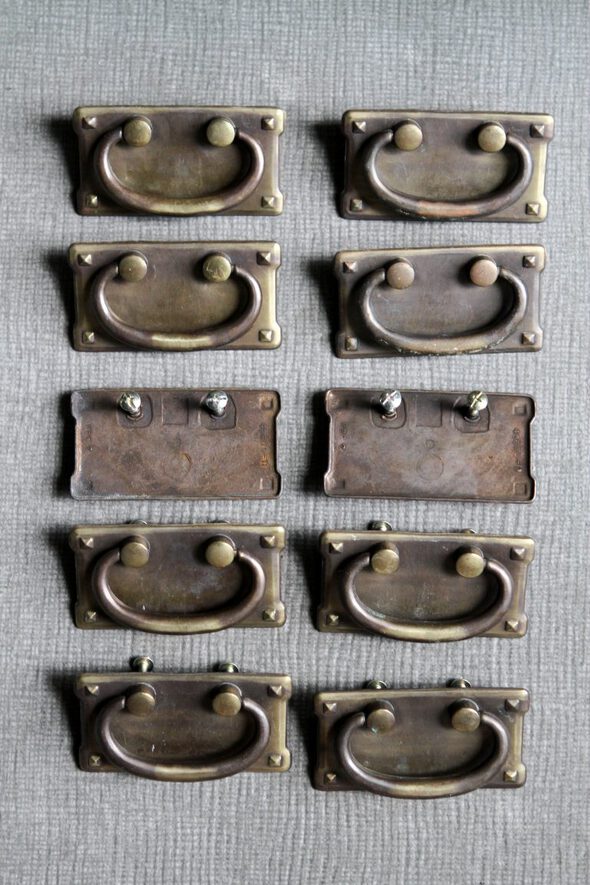 I was skeptical it would work, but I gave it a try and I recouped the cost of the furniture!
Can this be halved or doubled?
If you wonder, "Could I halve or double this recipe?", give it a try.
Most things can be easily halved.
And most foods double well, although you may need to adjust cooking times a bit.
For instance, if you double this brownie recipe, you will probably need to bake the batter longer if you use a 9×13 pan.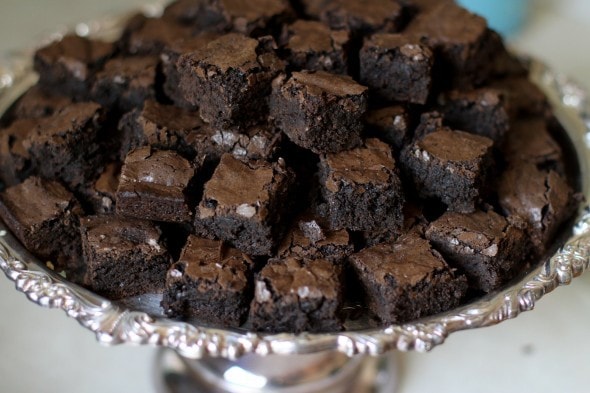 Or you could double the recipe and just use two 8×8 pans (that's what I do!)
How do you mend ____?
If you have a dishtowel, washcloth, bath towel, or item of clothing that's coming apart, I always think it's worth a try to mend it.
It usually only takes a minute or two to redo a hem, sew up a hole, or zig-zag over a frayed area. And the more you try this, the better you will get at figuring out what works and what doesn't.
And that's the thought I want to end on: the more you "try it and see", the better you'll get at judging whether or not something will work.
Both failures and successes will add to your knowledge base, so these experiments really do pay dividends over the long haul.
What's something you've learned with the "try it and see!" method?
It can be a success or a failure, since they're both instructive.