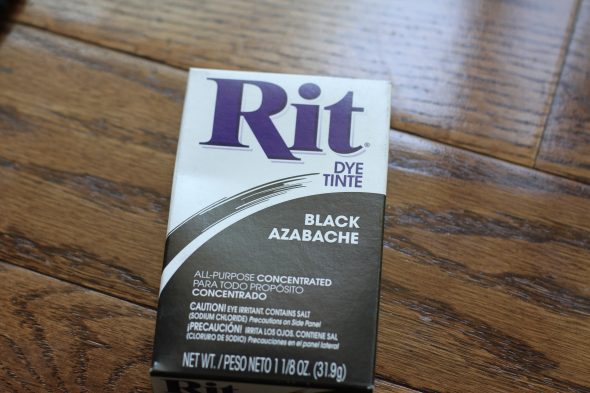 A few weeks ago, I was doing the seasonal clothing switch with Sonia and Zoe, and Zoe tried on one of our black Limeapple dresses to see if it still fit her.
(It's the Gracie dress, which is on clearance right now. Not an affiliate link.)
It did fit her, but she got distracted while she had it on, and headed outside to help a neighbor move a small plastic pool.
Unfortunately, the pool had a little bit of chlorine in it (not water like they thought!) and Zoe got some splashed on her dress.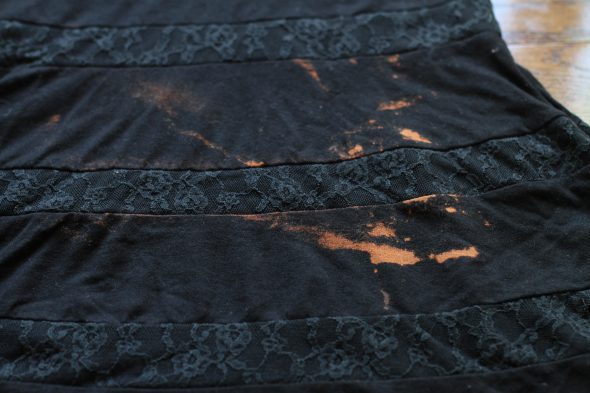 Bummer.
Since it's a really nice dress, I thought I'd like to try to save it.
I asked my Instagram followers about whether dye would work, and they had mixed thoughts about it.
I hated to give up on the dress without a fight, so I picked up a box of Rit dye at the craft store.
With a 40% off coupon, a box of dye costs almost nothing, which made this project feel totally worth a try to me.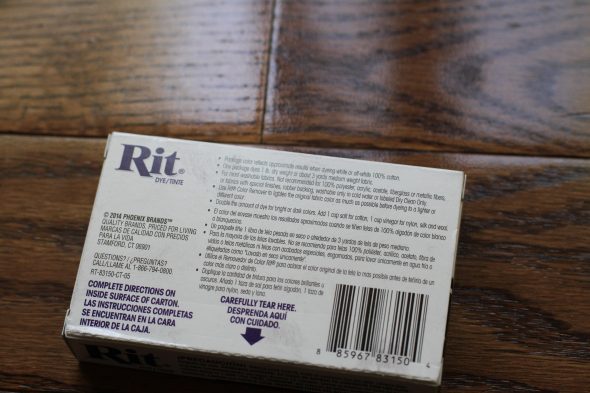 I filled a bucket with 3 gallons of hot water, plus a cup of salt and a tablespoon of detergent, and then I added the dye, pre-dissolved in 2 cups of hot water.
I added the dress and stirred and stirred.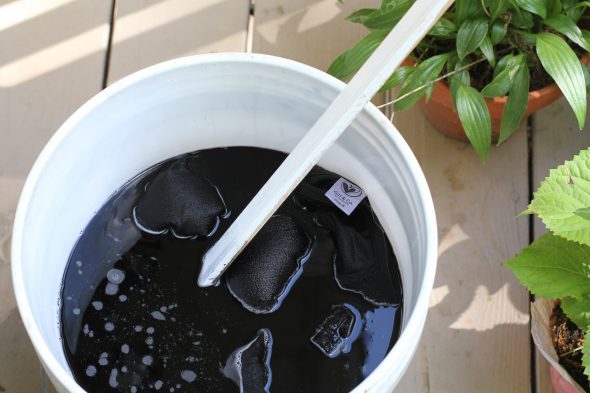 For good measure, I left it in there a while to soak.
When I took it out, I was super pleased because I couldn't see any orange stains at all, even after rinsing it in the sink.
Then I ran it through the washing machine.
Boo. There were the orange stains again.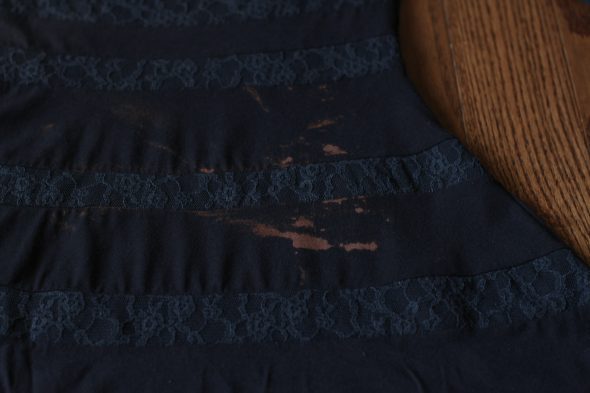 They're darker than before, but definitely still orange.
Zoe and I tried using a black Sharpie, which darkened the streaks further. They're still visible, though.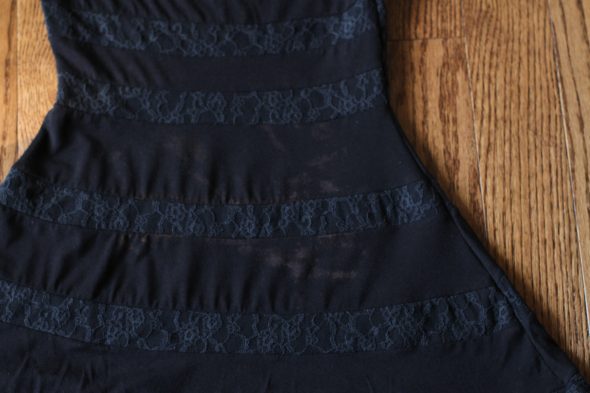 Maybe if there were just a few tiny bleached spots, this would be a good solution. But for such a large area, the Sharpie just doesn't quite do the trick.
So, does Rit dye work on bleach stains?
I'm gonna go with no.
BUT.
I had a number of other faded black things that needed a refresh, so I also dyed a cardigan, a pair of my jeans, my kung fu pants, and a pair of Joshua's black jeans.
And I'm pleased to say that they are all lovely and black again.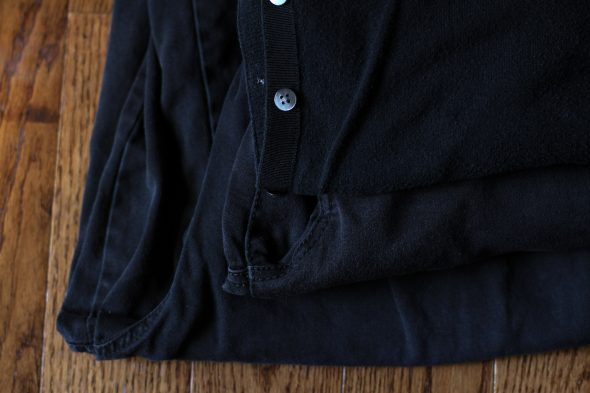 So, my package of dye was not a waste of money, and at least now I know I tried my best to rescue the Limeapple dress.
Luckily, Sonia owns a black Gracie dress in a larger size.
So, even though I couldn't fix this one, Zoe's got another one coming down the pike when she grows just a little taller.
Have you ever had success in fixing a bleach stain? I'm open to trying more options if you guys have ideas for me!