Happy Tuesday! Time for your weekly dose of five frugal things.
1. I've been making iced tea.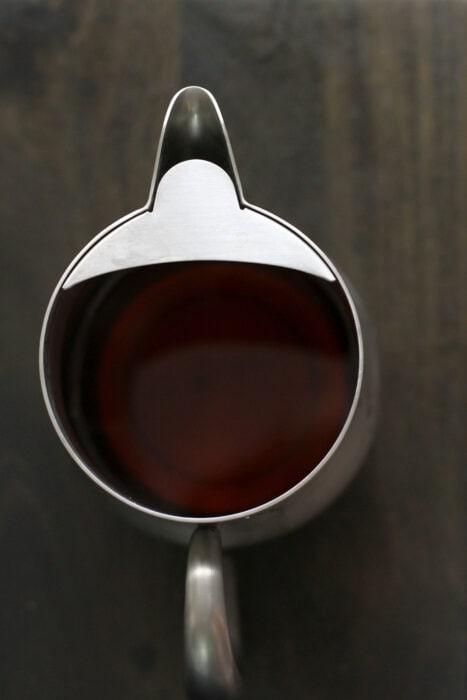 This is so, so much cheaper than buying pre-made tea.
A box of tea bags costs about $3, which is about the price of one of the bottle gallons from the store. Definitely a money-saving option.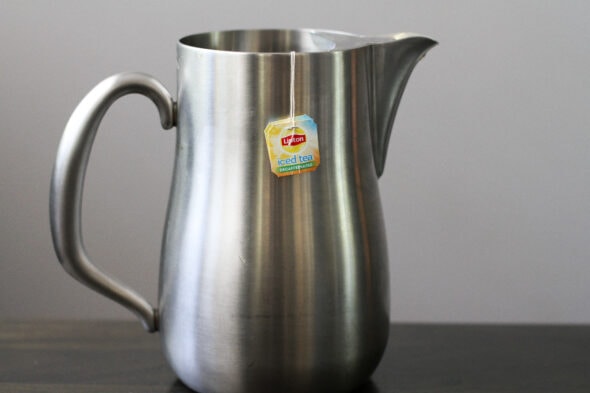 Plus, this way I can make it decaf and just lightly sweetened. It's a perfect summer beverage.
2. I rescued all the bread ends.
We had a bunch of unloved heels stacking up, so I made a batch of PW's overnight French toast. That's always my go-to when I have bread to use up.
I tried a small pan of it with coconut milk last time, and it tasted just fine.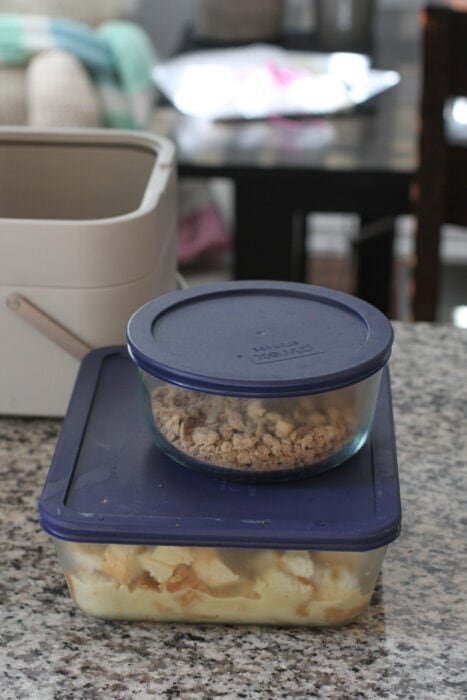 So this time, I just made the whole pan with coconut milk instead of milk. Heavy cream and butter don't bother Sonia, so the milk was the only sub I needed to do.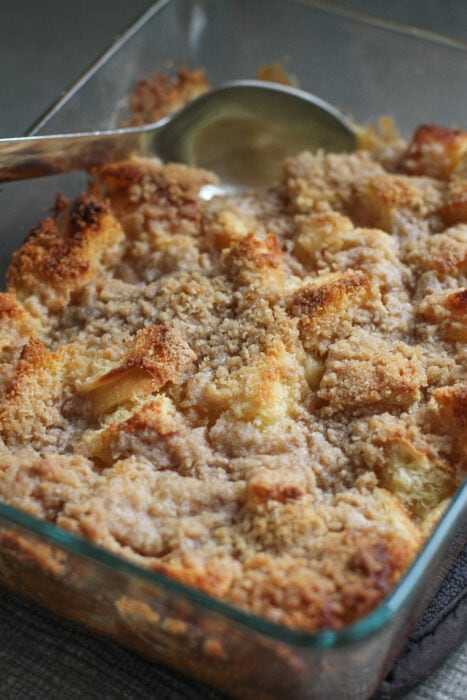 (This is a good example of what I was talking about yesterday: try it on a small scale and then use those results to determine the future direction you'll go.)
3. I saved my kale and spinach.
They were looking a little wilty, so I soaked them in cold water until they were re-crisped.
It is seriously magical to watch greens freshen up after a cold water bath.
I used all the kale in this salad: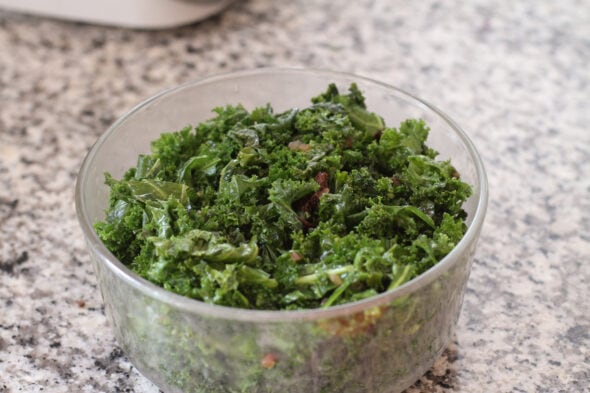 And I froze the spinach for smoothies.
I already used some of the spinach in a smoothie along with some pineapple and bananas that I'd frozen. Yay me!
Here's how I make my smoothies.
And here's my review of the Vitamix.
4. I made cinnamon bread instead of buying cinnamon bagels.
The girls like to eat bagels for breakfast and we were out, so I almost picked up a bag.
But then I remembered I was making garlic pull-apart bread for dinner, and when I do that, I always have half the bread recipe left to bake as a loaf.
So, I made two loaves worth of the egg bread recipe, and I made one half into garlic pull-apart bread and I made the other half into cinnamon bread.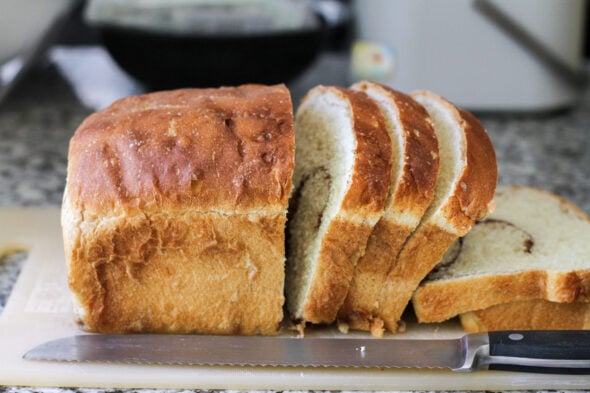 5. I made myself a mask.
The N95 masks we have (purchased last fall for Sonia's allergies) unfortunately have a vent that lets out air.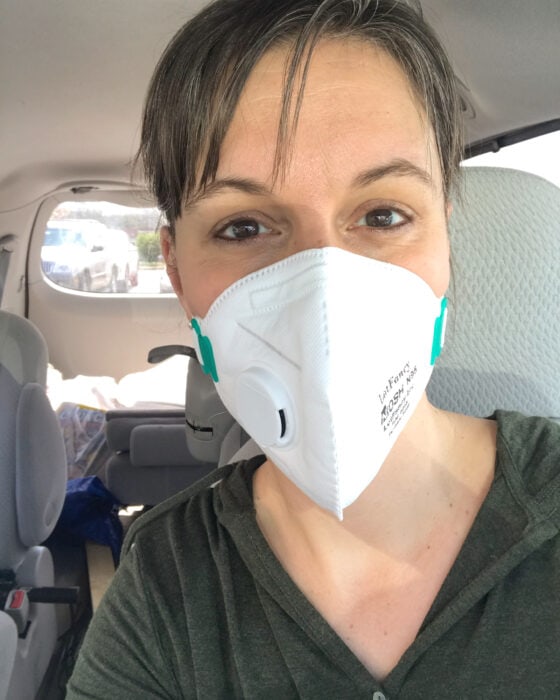 I could tape it up to fix the problem, but I decided to try making a fabric mask to wear.
Sonia and Zoe made some in this style: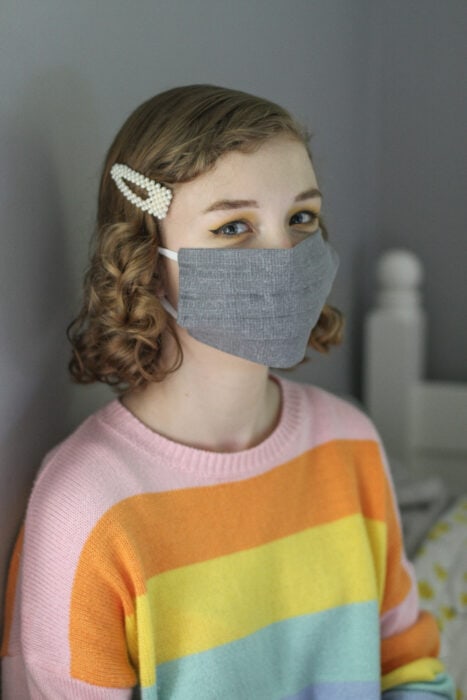 But I tried one on, and it hurt my nose (even this long after nose surgery, my nose is still sensitive to pressure).
So I tried a contoured mask pattern and my first one was WAY too small for me.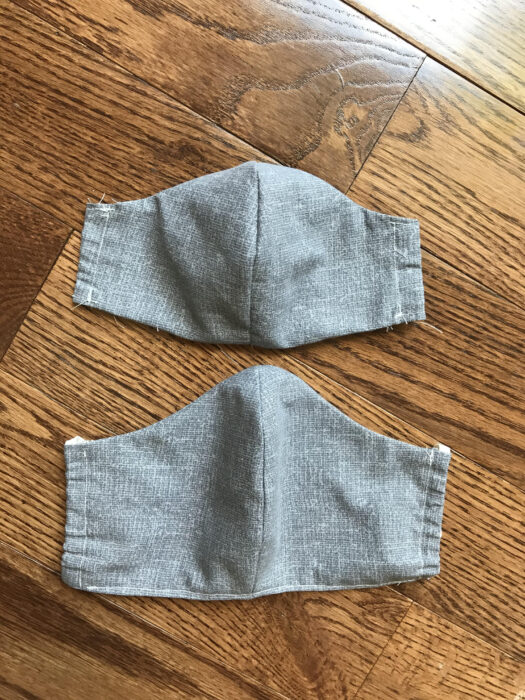 I did some more searching and found a pattern that comes in size Large. This is the Hello Sewing face mask in a large.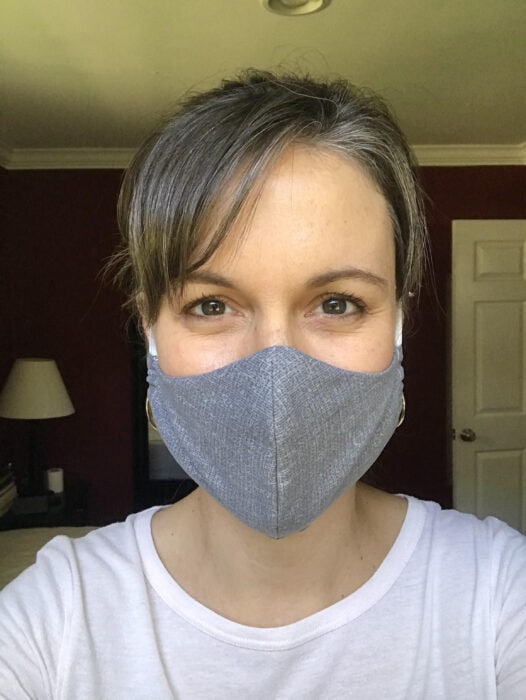 Luckily, the tiny one fits Sonia, so it'll just be an extra mask for her.
What frugal things have you been up to? Share your five in the comments.