In the past, I haven't been a big online clothing shopper. I like to be able to try things on and give multiple sizes a shot.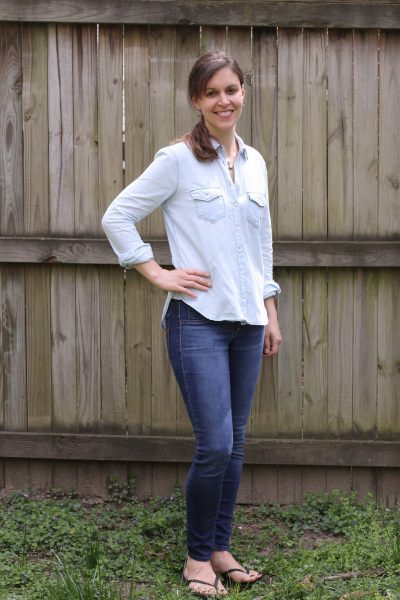 Because sizing…..oh man, it's such an inconsistent thing. I have a lot of different sizes in my closet that all fit me the same!
And it's annoying to place an online order, discover the size is wrong, do an exchange, and hope that the new size you ordered is good.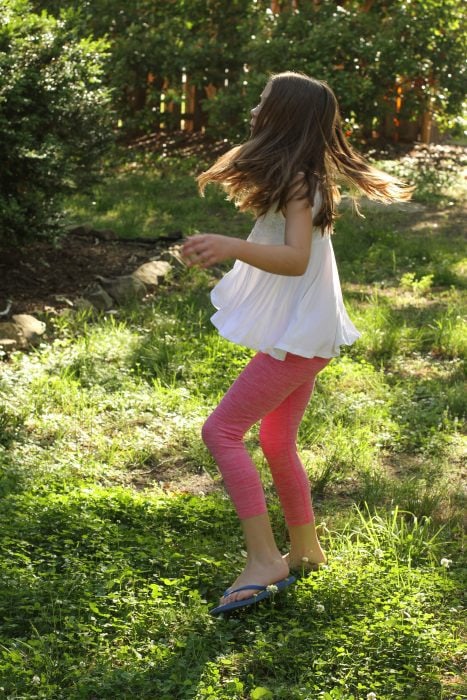 A while back, it occurred to me that I was doing this all wrong.
Why was I ordering just one item?
Why not order several different sizes and colors and just send back the things that weren't a good fit?
So, that's what I do now, as long as I'm ordering from a place that offers free returns.
If I'm wondering whether a 4, 6, or 8 will be the best fit, I order all three.
If I'm waffling between two colors, I order both.
When it was time to get a swimsuit for Sonia this year, I ordered about 6 different suits from Lands' End kids (they have slims! In big kid sizes!), knowing full well that we'd only keep one.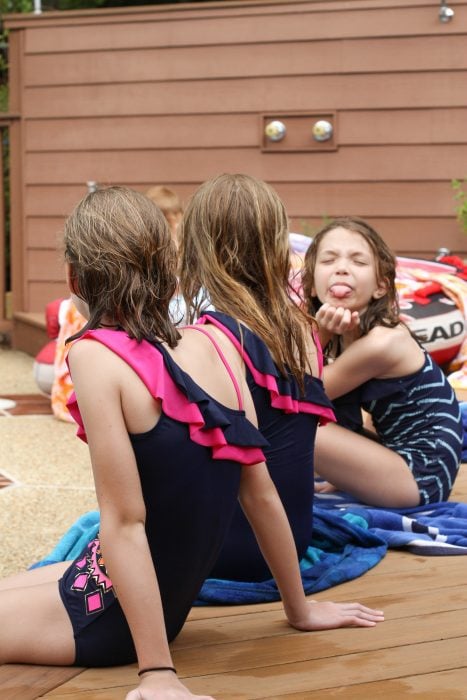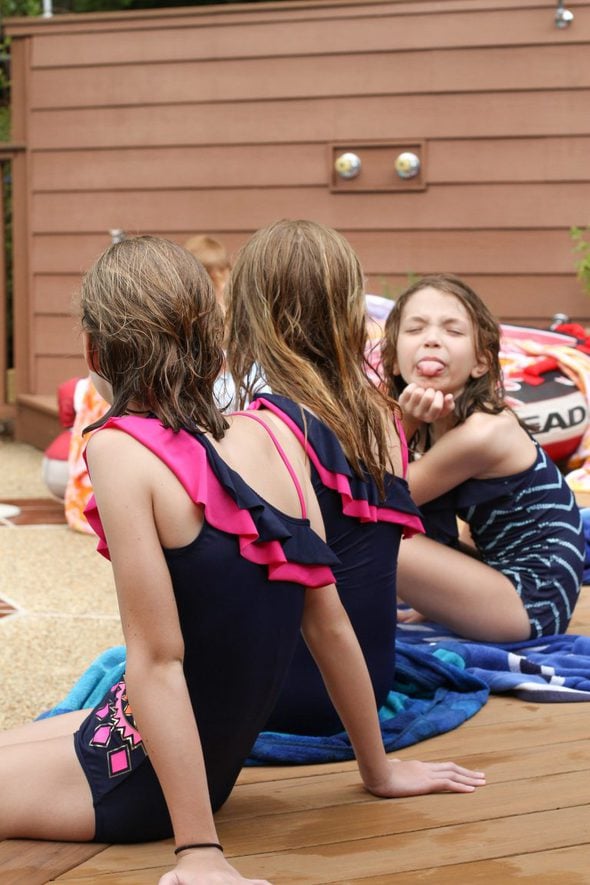 As it turned out, the suit she most thought would fit didn't, and one of the others that we threw in last minute ended up being the right size.
I did the same thing when I was swimsuit shopping this year. I ordered a ton of different suit tops and bottoms from Athleta, learned a lot about what fits me and doesn't fit me with their brand, and kept one top and one bottom.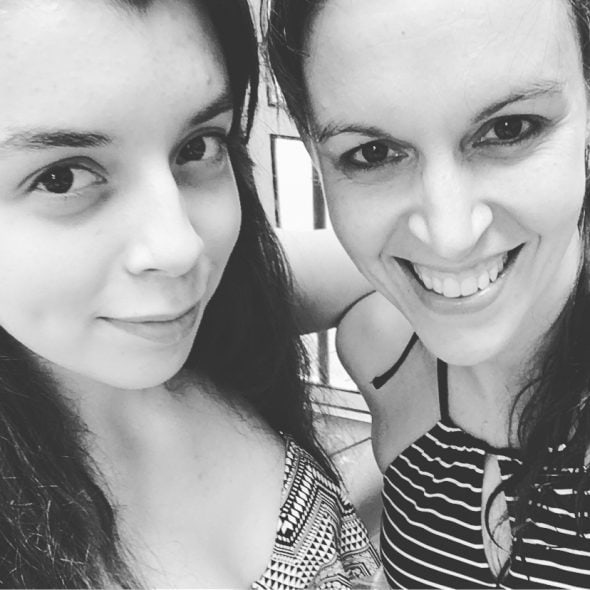 And I mentioned yesterday that I do this with ThredUp as well.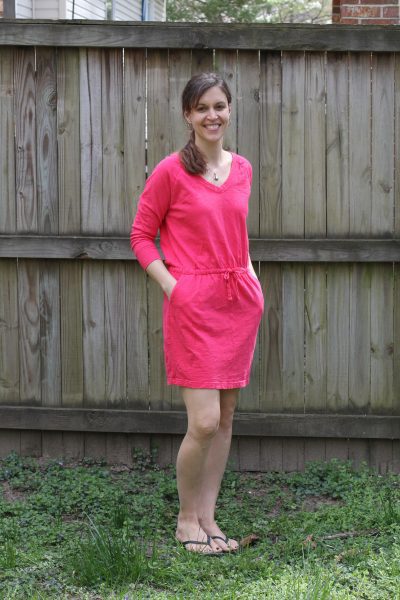 (In one order, I ended up getting this very unfabulous pink dress, which I summarily sent back. Yay for returns!)
A lot of online clothing retailers offer free return shipping (yay!) and some that don't do still allow for free in-store returns.
For instance, shipping Sonia's suits back to Lands' End wouldn't have been free, but I was able to take them to a local Lands' End shop inside of Sears and do a free return.
And ThredUp allows you to do free returns as long as you opt for store credit.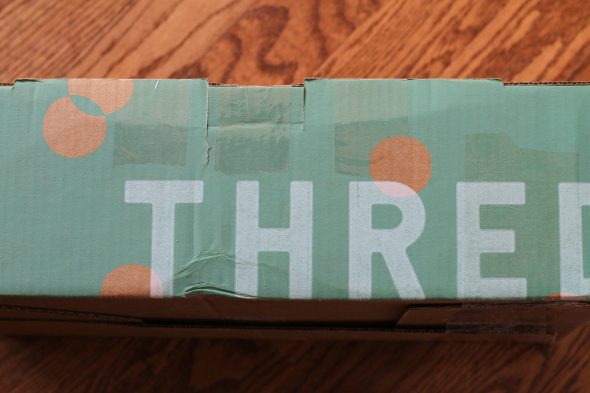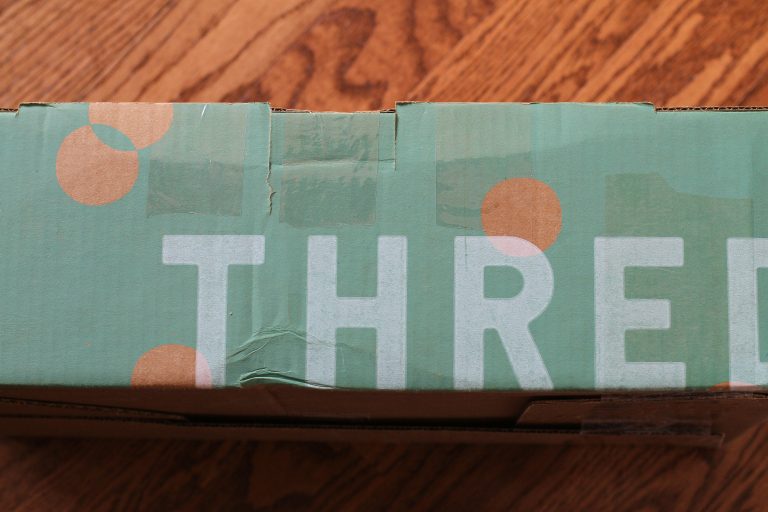 A really great benefit of placing a large order? You end up hitting the minimum order amount for free shipping! So then you get free shipping on the delivery + free shipping on the way back.
It's like having a handy, no-extra-charge fitting room right in your own home.
Once this occurred to me, it seemed rather obvious! But since it didn't occur to me for a while, I'm going to hazard a guess it hasn't crossed some of your minds either.
So. Make a big order! Give yourself options! And then send back whatever you don't want to keep.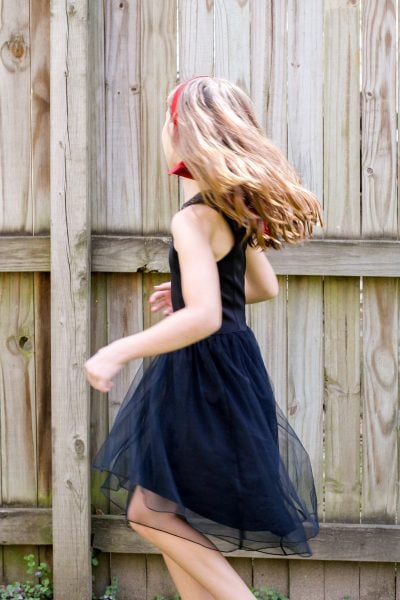 P.S. The only thing is, you have to be willing to do the work of handling the return process. So, if you know you're the sort of person who will put this off and forget about the return until it's too late, it's probably not the shopping technique for you.
P.P.S. I always pay for my online purchases with a rewards credit card (usually our Southwest card) and I also go through TopCashBack whenever possible as well. Every little bit helps!
Save