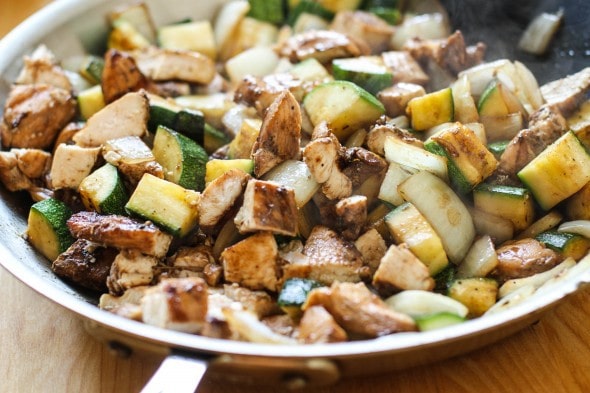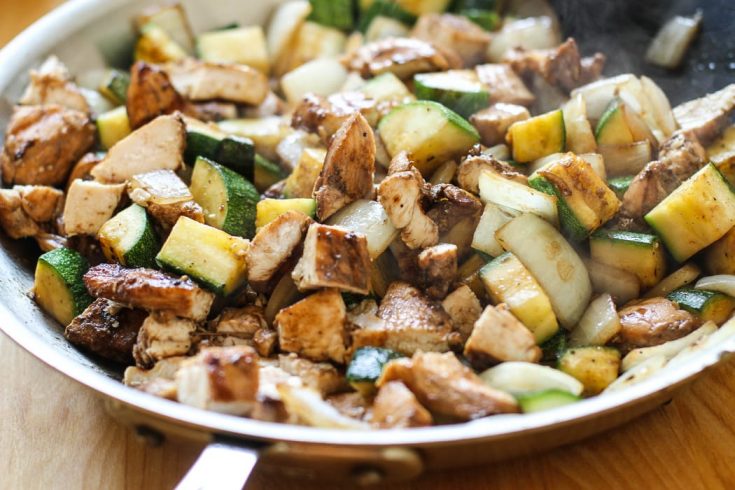 I'm reposting this recipe that was originally on my food-wasting blog, as it's been probably the most popular thing I ever posted there!
Apparently there a lot of people google "How to make homemade hibachi".
It's not really an authentic Hibachi recipe, as I think that would only use soy sauce and maybe some oil with the meat and vegetables.
Regardless, it's pretty delicious, and it tastes a lot like the Hibachi dishes we've eaten out.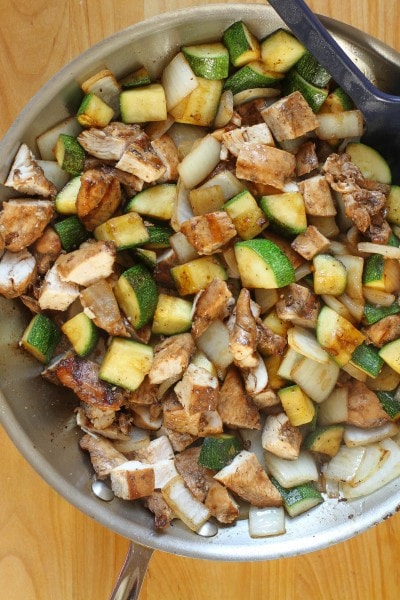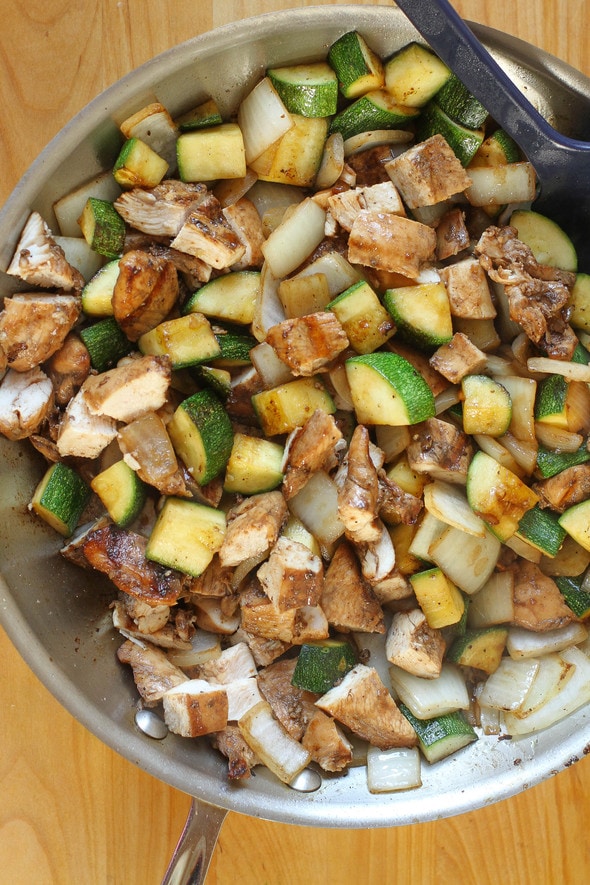 I use sweet onions and fresh zucchini when I make this, but a lot of other vegetables would work too (clean out your veggie drawer and avoid some food waste!).
And I generally use chicken breasts and shrimp, but you could use other meats or seafood, and you can use boneless chicken thighs instead of breasts.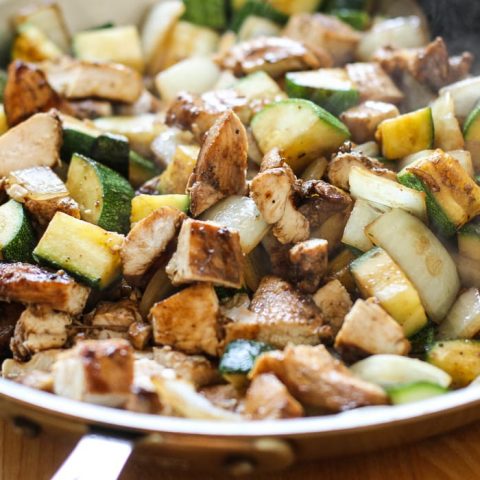 Hibachi Chicken and Shrimp
Yield: 4 servings

Prep Time: 20 minutes

Cook Time: 20 minutes

Total Time: 40 minutes

A quick stir-fry to serve over rice with yum yum sauce
Ingredients
1 pound boneless chicken breasts (or boneless thighs), cut into 1 inch chunks
1/4-1/2 pound of shrimp, peeled
1 medium sweet onion, cut into chunks
2 small zucchini, cut into chunks
2 cups cooked brown or white rice
MARINADE/SAUCE
1/2 cup soy sauce
1/3 cup vegetable oil
1/4 cup water
2 tablespoons sesame seeds
1 tablespoon sugar
4 garlic cloves, minced
1 teaspoon ground ginger
3/4 teaspoon salt
1/8 teaspoon cayenne pepper
Instructions
Mix all marinade ingredients together and pour half over chicken (don't marinate the shrimp, if you're using them). Let marinate in the refrigerator at least one hour or overnight.

Reserve the other half of marinade to use as sauce.

In a large frying pan, heat 1 tablespoon of oil over medium high heat and add chicken and onions. Saute until onions are tender and chicken is nearly cooked. Add zucchini(and shrimp, if using) and cook until zucchini is tender-crisp and shrimp is pink.

(This should only take a few minutes, as zucchini is best gently cooked, and shrimp also cook quickly.)

Pour about 1/4 cup of reserved sauce into the pan and cook and stir until all ingredients are coated. Remaining sauce may be stirred into rice if desired.

Serve the rice onto dinner plates and top with chicken, shrimp and vegetables. Add yum yum sauce if desired.

(Alternate chicken cooking method: Because I love grilled chicken, I often marinate and grill my chicken breasts whole, let them cool, cut them into chunks, and then stir them into the pan after the veggies and shrimp are cooked. Cooking the chicken on a gas grill is hardly authentic Hibachi, but hey, neither is marinating it or using a sauce that has 9 ingredients. I'm obviously not terribly concerned about authenticity!)