On Tuesdays and Thursdays, I post a picture and just a few words.
…but chalk markers DO make it a lot easier to write on a chalkboard. This is my freezer-challenge-friendly meal plan for the week, written with chalk markers: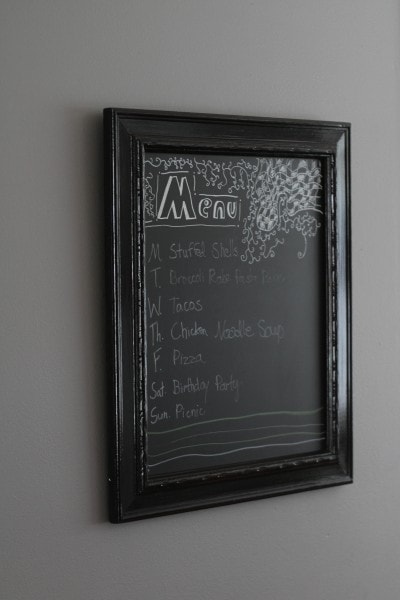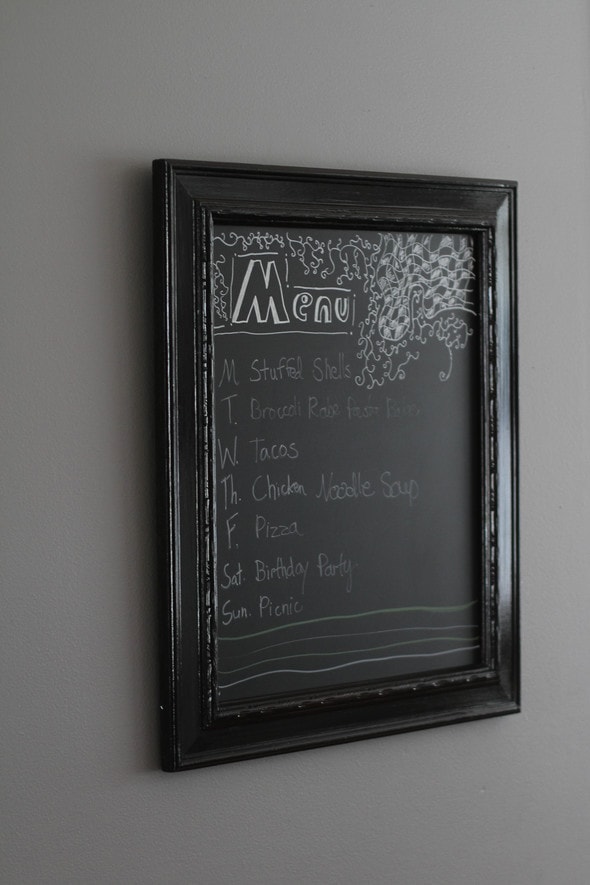 (Doodles at the top are by Joshua. ;))
I never could write small enough with a piece of chalk to include 7 days on the menu board, but now there's space for 7 days with room to spare. Yay!
I'm not sure why the writing looks so gray in the photo, but it really is a lovely bright white…brighter than regular white chalk.
I'd been wanting to try chalk markers for a while, but never got around to picking up a pack. So, I was super pleased when Chalk Ink sent me a sample pack, which includes a variety of spring colors.
Zoe tried them out on one of the Goodwill frames I turned into a chalkboard last summer, and the colors are great.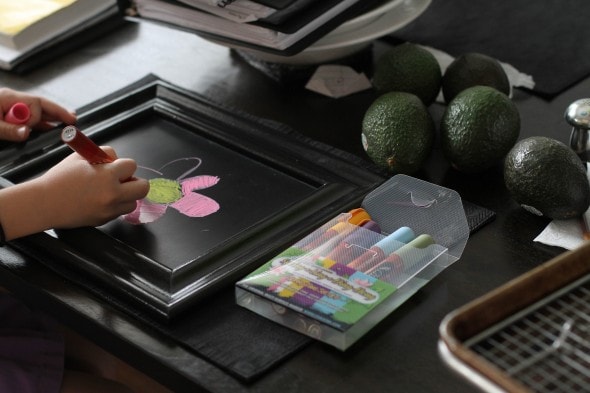 From what I can tell, these are more expensive than what you could buy at a craft store. But, I think these are a little nicer than cheaper versions (Panera and Whole Foods use Chalk Ink for signage, actually.)
I've never tried any other ones, so I have no point of comparison, but we do like these and I'm interested to see what my artistic kiddos do with them.
(Especially Joshua, who happens to be quite gifted at drawing! His parents are both kind of stuck in the stick figure stage, but he's left us in the dust and is turning out some pretty great stuff these days.)
_______________________
P.S. I made the menu board out of an ugly old Goodwill framed print this past summer. Details about that project are here.
P.P.S. Chalk Ink markers are available on Amazon
and also directly from Chalk Ink, but I don't think they're sold in stores.