On Tuesdays and Thursdays, I post a picture and just a few words.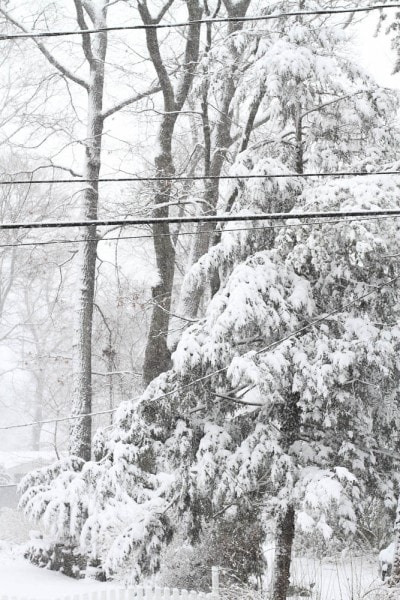 A few days ago, we got what I think will be our last snow until next winter. It's almost mid-March and the forecast is full of 40 °-50 ° days, so the snow will be a melted memory in a day or two.
I'm definitely ready for warmer days, but there's a small part of me that feels a little wistful about the snow's departure, only because it's so beautiful.
If only there was a way to go straight from snow to the green bloominess of April…to skip right over the brown weeks in between.
______________
Joshua's got two photos up this week from the storm before this one…an ice storm, which as arguably even more beautiful.