Time for a new month and a new grocery budget.
And now it's officially the second half of the year. The first half of 2020 was so crazy that I wonder what the second half will bring.
What I Spent
I got a $25 Hungry Harvest box, and I spent $115 at the grocery store.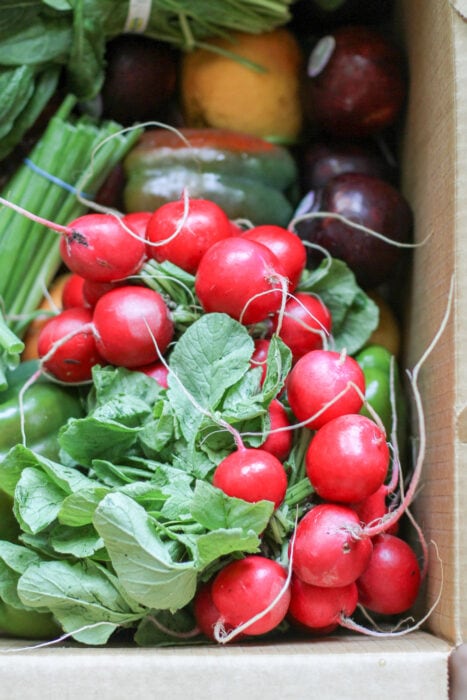 What We Ate
Saturday
I made grilled ham and cheese sandwiches for the girls, and then Mr. FG and I did our takeout date night.
We got Panera, and I redeemed some Fetch rewards points for a Panera gift card to reduce the cost of our meal.
I also got a $2 drink discount in the app, so I added a a drink to our order and it only cost me $0.19!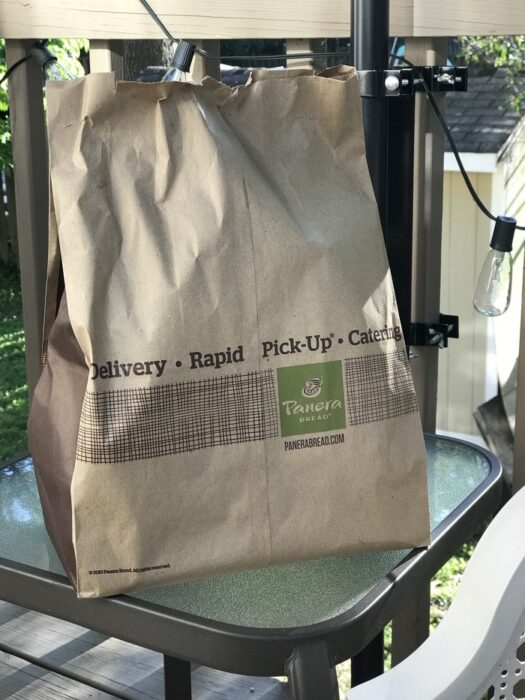 (Fetch Rewards gives you points for scanning grocery receipts. It's mostly rewarding if you buy brand names, but you can get a quick $3 when you first install the app.)
*Use code QG8V2 to receive an extra 2,000 points
(note: at the time of writing, 1,000 points = $1, so that's $2)
Sunday
I made a chopped salad with turkey breast, bacon, cheese, cucumbers, and lettuce, and a homemade Dijon vinaigrette.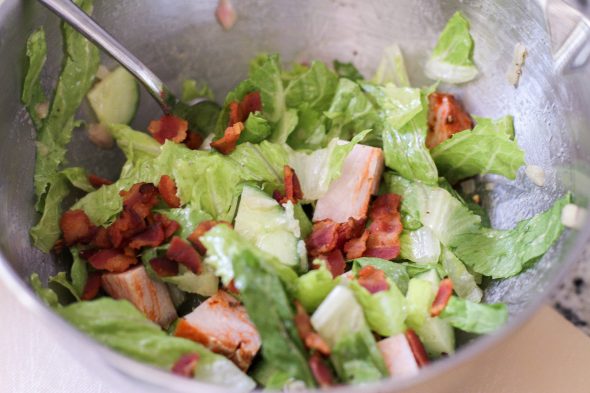 And I made a loaf of garlic pull-apart bread to eat with the salad.
Monday
I made shrimp and grits and I cut up some raw produce for us to eat on the side.
(That's not my recipe link; if you make the recipe, change the 2 tablespoons salt to 2 teaspoons. I think it's a typo!)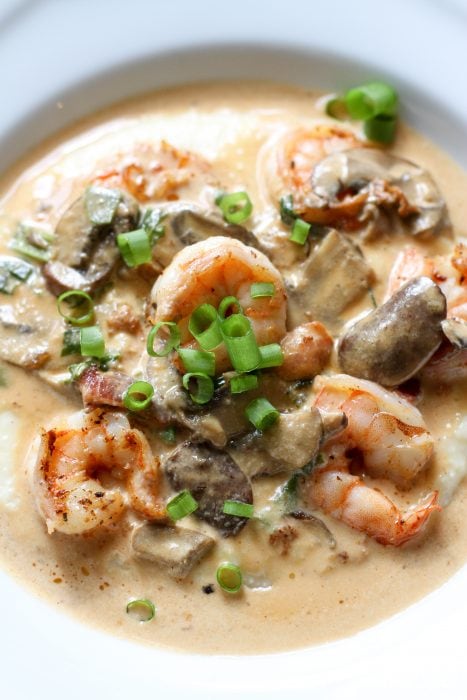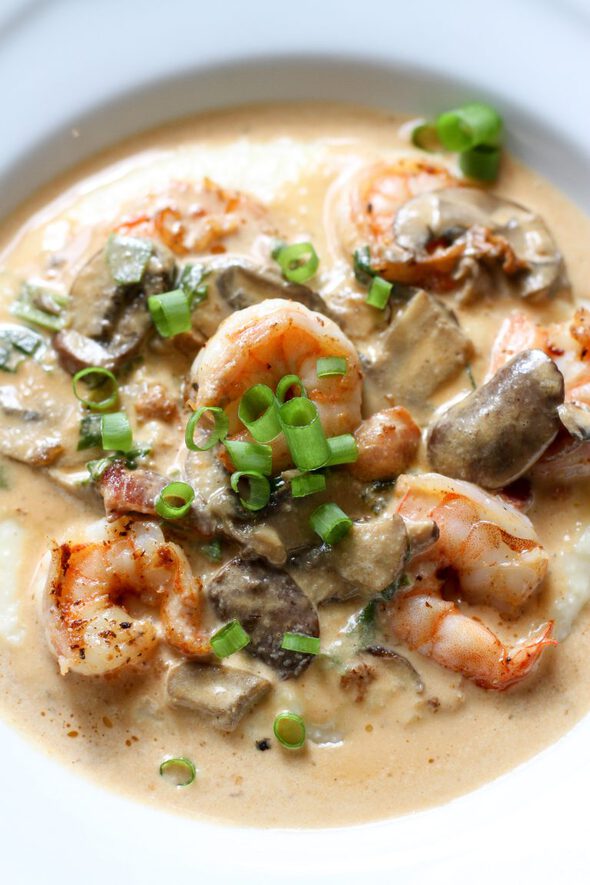 I'd made a few extra burgers last time I grilled, and I froze them. Since Zoe is allergic to shrimp, I cooked two of the frozen burgers for her.
Tuesday
We had chicken croissant sandwiches + watermelon.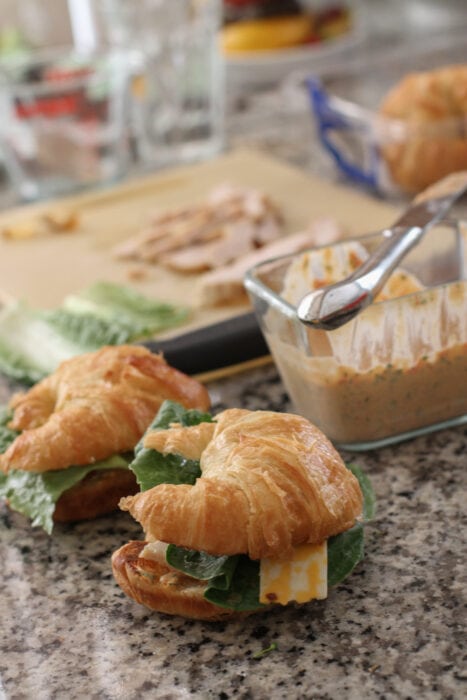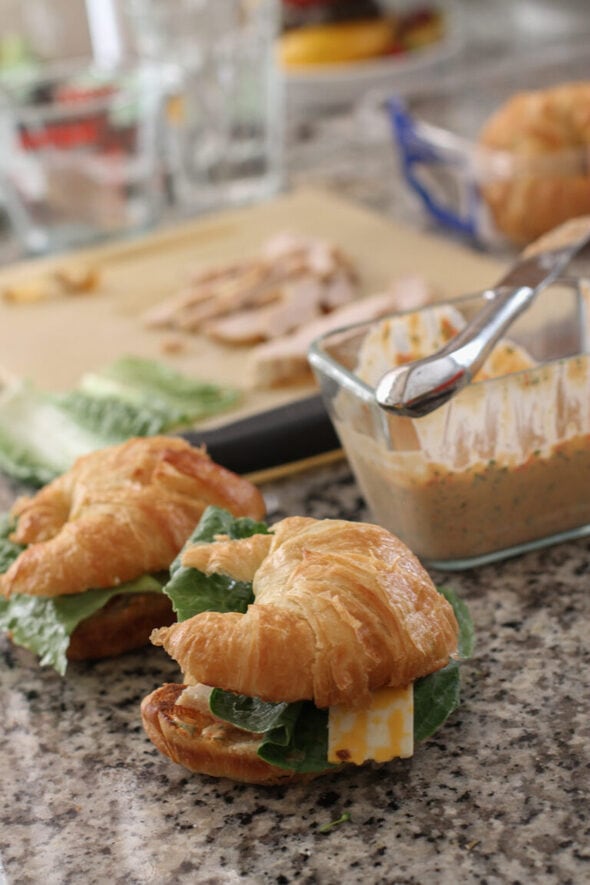 Three things that make these sandwiches really good:
1) I did this brinerade for the chicken.
2) I made this red pepper/basil mayo.
3) I buttered the croissants and toasted them in a skillet.
Wednesday
I got a LOT of radishes in my Hungry Harvest box, so I decided to make the chicken taco recipe that calls for a radish/cilantro/lime topping.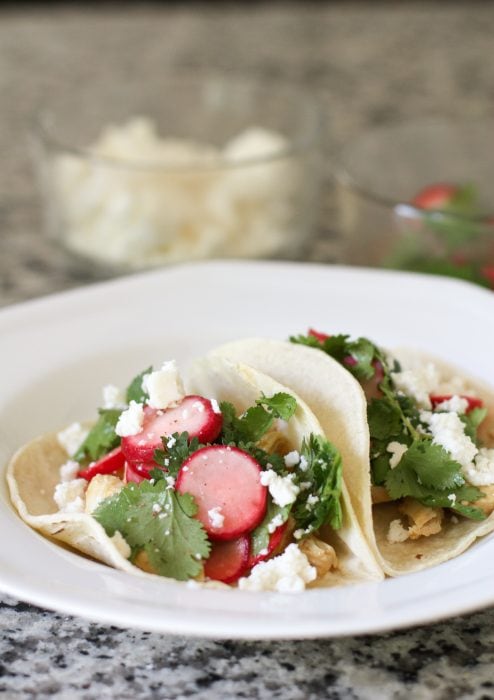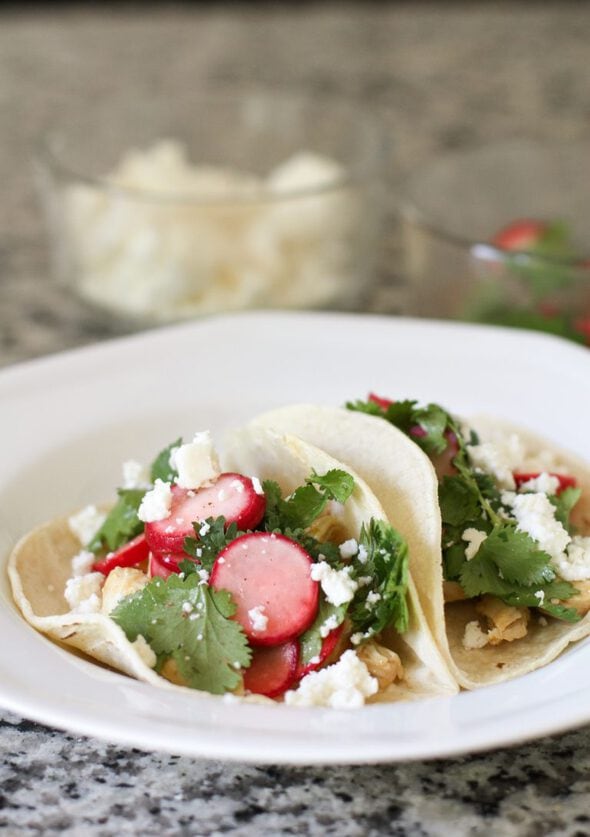 We had watermelon with our tacos.
Thursday
I cooked some local breakfast sausage and made waffles, topped with whipped cream and berries.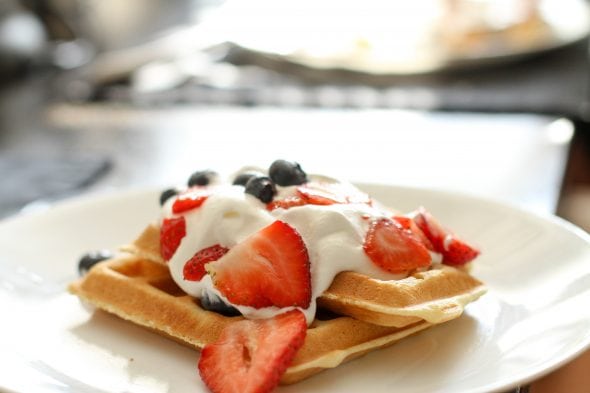 Friday
I really am not sure yet. But since the high is in the mid-90s today, I can tell you that
a) it won't be pizza
and
b) it won't be me grilling, because that is too hot to stand by a grill in the sunshine.
What did you eat for dinner this week?
P.S. Grove has their private label hand sanitizer back in stock; it's the blood orange scent that we love. I just got two bottles, so we are good to go for a while now.
If you are new to Grove, click on this link first to get a free Mrs. Meyer's set, and then you can add the hand sanitizer to your cart.