I know it's the digital age and all, but somehow, I do still seem to end up with an impressive amount of un-needed paper.
It could be printed recipes I don't want to keep, scraps from trimming around eBay printed postage labels, old school assignments, or junk mail letters with blank backs…anything that's not good for putting in the printer but that still has a usable side.
I'm still a physical-paper kind of person when it comes to lists, so I keep a chip clip on my fridge for scrap papers.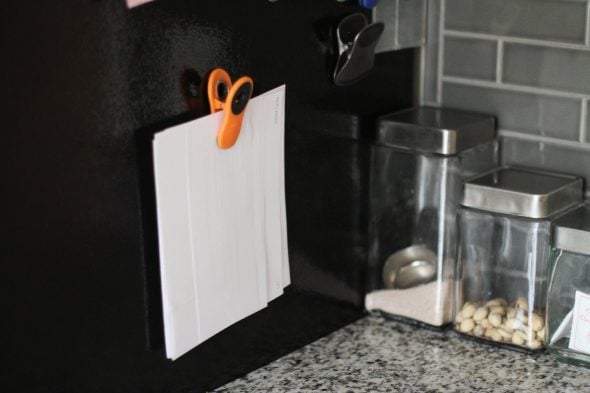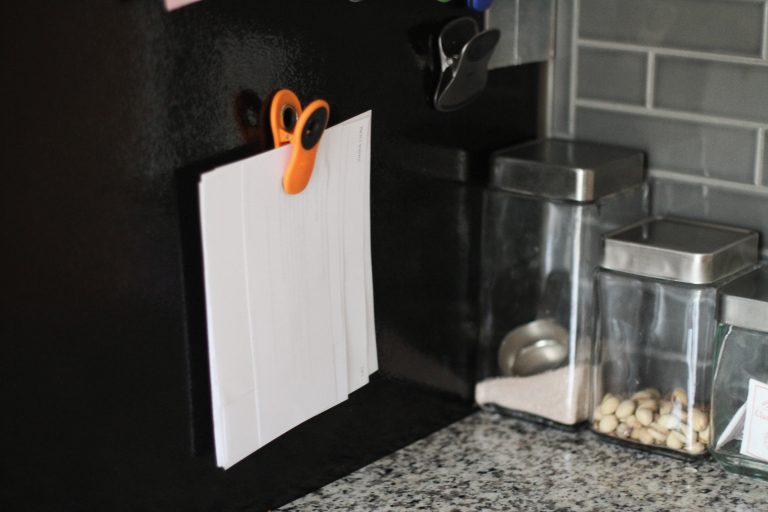 Then when I need to make a to-do list or a grocery list or anything else that doesn't need to be beautiful, I just grab a piece of the scrap paper.
Blank paper isn't crazy expensive, so this tip isn't going to fund your retirement or anything. But it is a nice way to get a little more use out of the paper before you compost or recycle it.