1. I froze some excess bananas.
Banana ripening is hard to predict! I usually buy a yellow bunch and a green bunch, but sometimes the green ones I buy ripen faster than I think they will, and I end up with an excess of need-to-be-eaten-right-now bananas.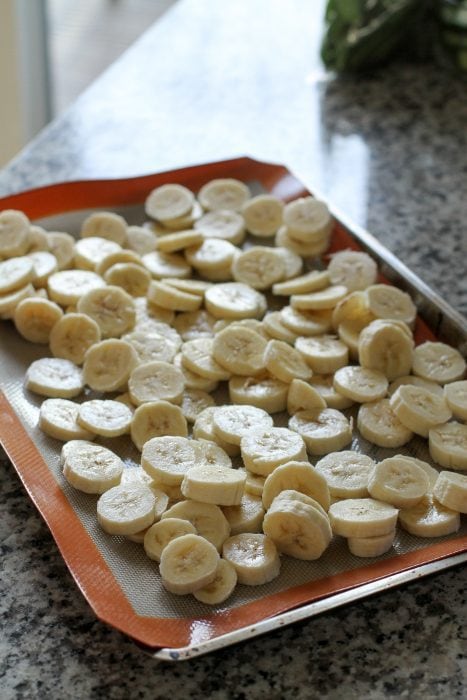 When that happens, I try to slice and freeze them before they end up at banana-bread ripeness. Banana bread and banana muffins are fine, but I prefer to use the bananas in a healthier way if possible.
Once they're sliced and frozen, they're really easy to add to smoothies, which I make all the time.
2. I made pizza dough ahead of time.
Sometimes I get really uninspired about cooking on Sundays, which leads to eating out if I'm not careful!
But I've found it helps if I plan ahead and also do some make ahead when possible.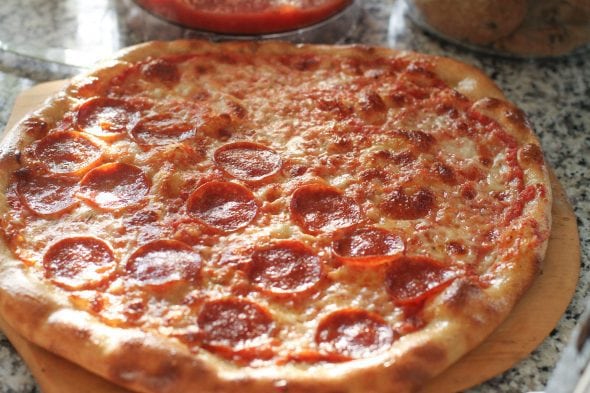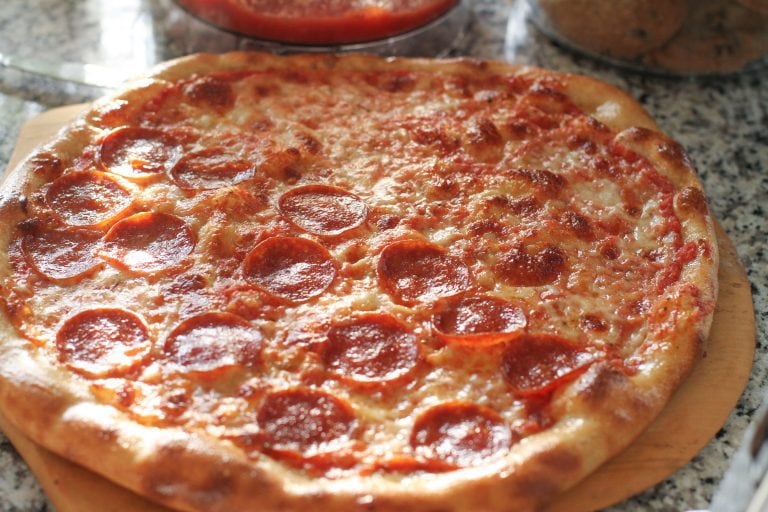 So, I made a whole wheat pizza dough on Saturday afternoon, put it in the fridge, and then Sunday night's pizza was pretty easy to tackle.
(This was a dough designed to sit overnight…just a small amount of yeast, so it didn't over-rise.)
3. On Easter, I wore clothes I already owned.
We didn't go to a super fancy church service, so I wore this pair of Stitch Fix jeans, this cold-shoulder Stitch Fix top, a pair of Born suede boots I got on clearance at DSW, and a long cardigan from Old Navy.
I'm not opposed to buying a new spring dress or anything, but I also don't think that it's some sort of necessary requirement just because Easter has rolled around.
4. Lisey did some budget shopping for Sonia.
I don't deserve credit for this one, but she took Sonia out on a shopping trip on Saturday to help her find some spring fashion. I gave them $80 in cash, and they came home with lots of items…a pair of white jeans, 3 tops, a long necklace, a dress, and shorts.
Lisey's quite a good budget shopper, so she and Sonia hit up consignment and second-hand stores. And also Target. 😉
5. Mr. FG and I had a $13.50 date night.
We got subs at Firehouse, and I purposely ordered the one that was on the $5.55 special. We drank water and skipped the chips, which definitely helps keep the cost down. And chips and sodas don't exactly up the health value of the meal anyway.
Bonus: I now have enough Firehouse rewards points for a free small sub on our next visit.
Your turn! Share your Five Frugal Things in the comments.