This week, I am thankful:
that Mediavine is going to fix a comment problem!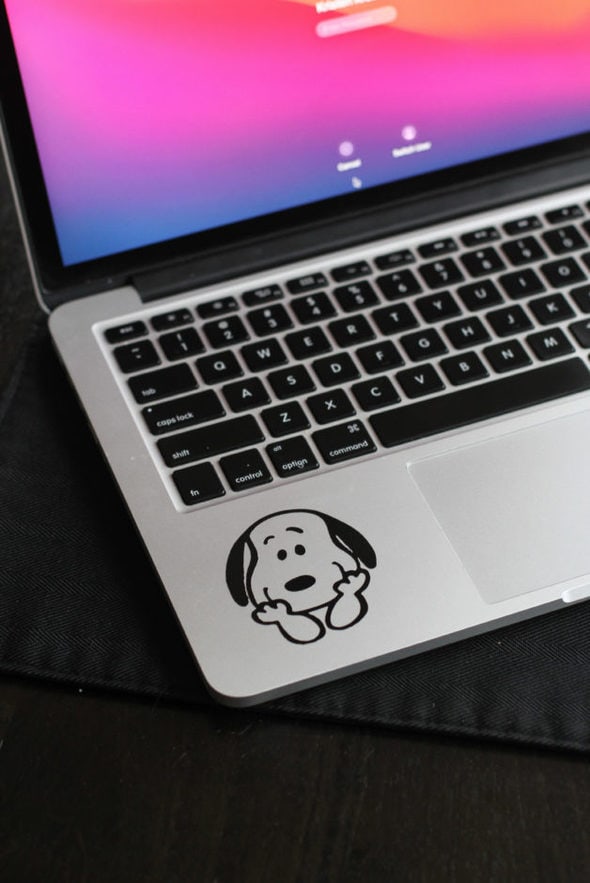 A number of you have had a weird problem where, only on your screen, your comment appears multiple times, sprinkled randomly throughout the comment section.
I've been sending screenshots and exchanging emails with Mediavine over this issue for weeks now, and they finally were able to replicate the problem on their end and figure out the issue.
YAY!
The fix will roll out with the next update, so hang tight. Less-buggy comments are coming your way fairly soon.
I am extremely happy about this.
for a desk with a window seat
My desk has always been in a dark corner of the downstairs office, mainly because that's where it fit.
But since Lisey's bedroom is now empty (she's at aviation mechanic school), we moved my desk in there, next to a window.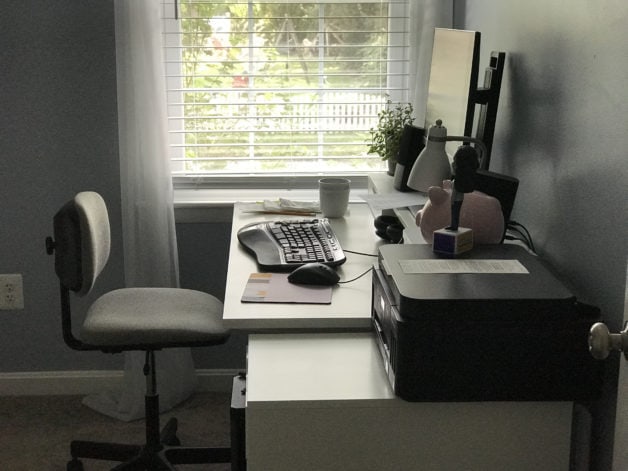 Pardon me for yelling, but I AM SO HAPPY ABOUT THIS.
I really, really like natural light, and I almost never had any natural light in my downstairs office.
But now my desk has plenty of daylight all day long. I even have a plant on my desk!
Plus, this is going to be so much better for online classes; last semester I sat at the kitchen table, but now I can go into the bedroom and shut the door.
That'll be much more convenient for me and for the rest of the household!
that I was able to switch A&P sections
You may remember that last semester, I had a really terrible biology professor.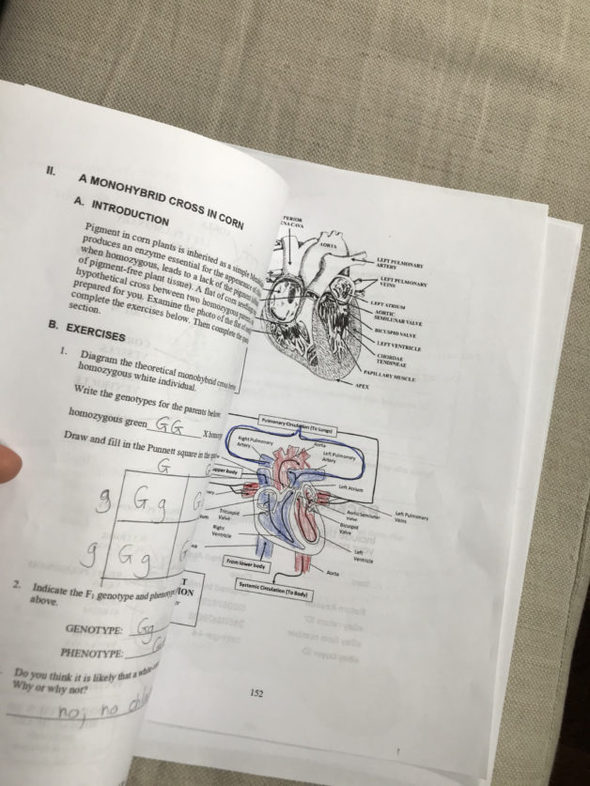 Well, the profs were just announced for the fall A&P sections, and the reviews on my assigned professor were eerie echoes of my last-semester experience.
Nope, nope, nope. Not doing that again.
So, I did some research on the other available professors and switched to one that has promising reviews.
(In case you missed it, I'm doing pre-requisites for my eventual enrollment in a nursing program, and here's why.)
for the recent rain
We've had a lot of rainfall in the last week, which is great because we had a serious dry spell in July/earlier August.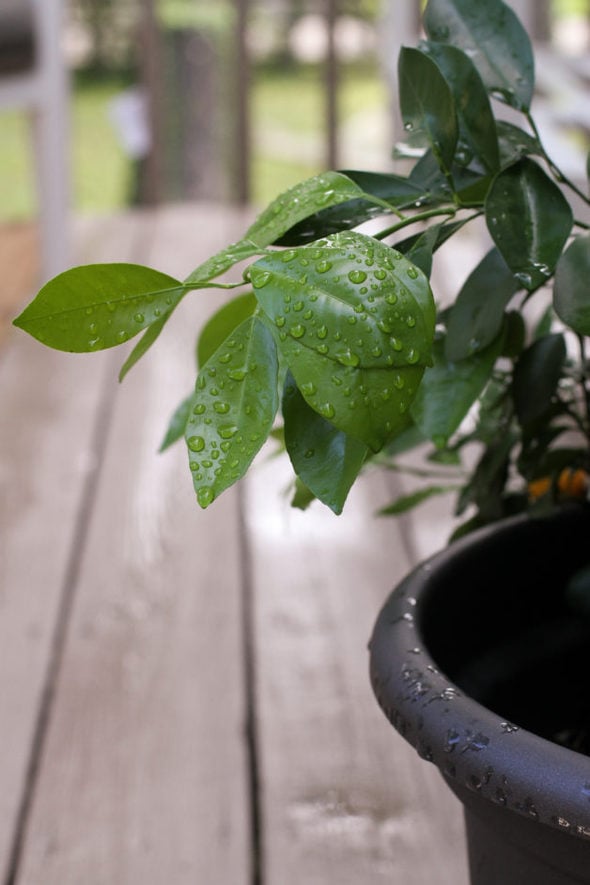 We probably are still in a deficit, but the deficit has to have shrunk by now.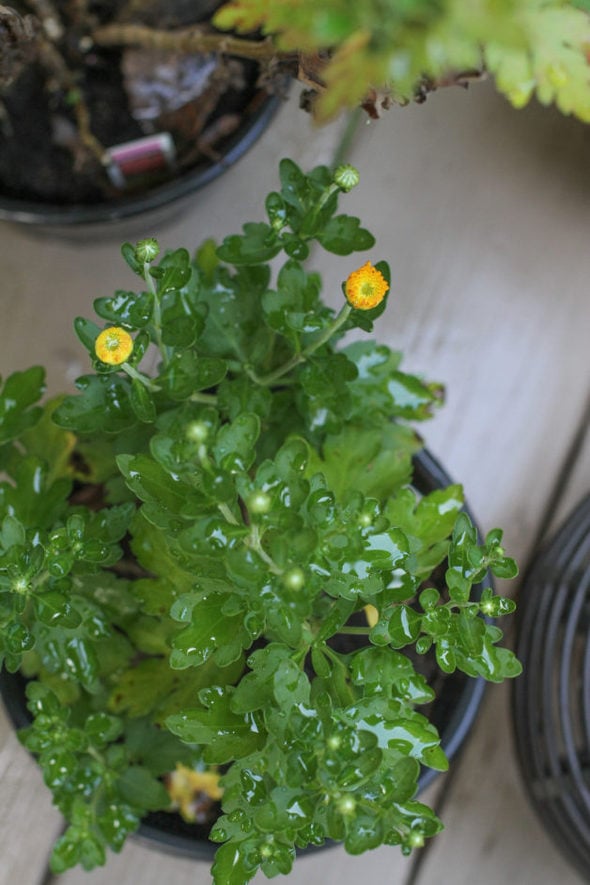 that fall is coming
I am sorry to say that my extended forecast calls for nothing but humidity for weeks to come.
I felt kind of depressed when I scrolled through that. Really? Terrible humidity even through mid-September? Ugh.
But then I reminded myself that ok, fall IS coming.
The humidity WILL NOT stay forever.
One day, in the not-so-distant future, there will be a crisp, sunny day to enjoy, and I'm thankful for that.
that I live in an area with four seasons
One of the reasons I like the Mid-Atlantic is that we get a pretty good mix of all four seasons.
At the end of summer, almost without fail, I end up feeling like I can't stand any more humid air.
But right about the time I start feeling like that, the summer heat and humidity begin to fade.
And at the end of February, I start to feel really, really sick of the cold, gray days.
But shortly after that, in mid-March, the air starts to shift.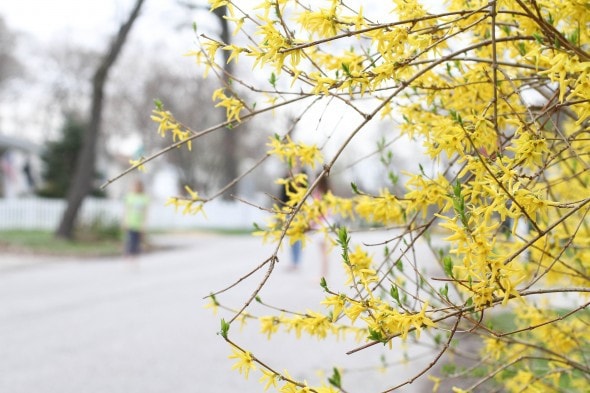 So, yay for the seasonal switch-up!
that I didn't have hyperemesis 60 years ago
I was listening to an episode of Sawbones about thalidomide, which was used for fighting nausea in pregnant women, and which, it turns out, causes birth defects.
Given my experience with hyperemesis 4x over, I would have been a likely candidate for this drug, especially if I lived outside the US.
(Mercifully, the FDA did not approve this for use in America.)
Anyway, listening to this episode made me thankful that I was pregnant in an era where there were safer anti-nausea drugs available.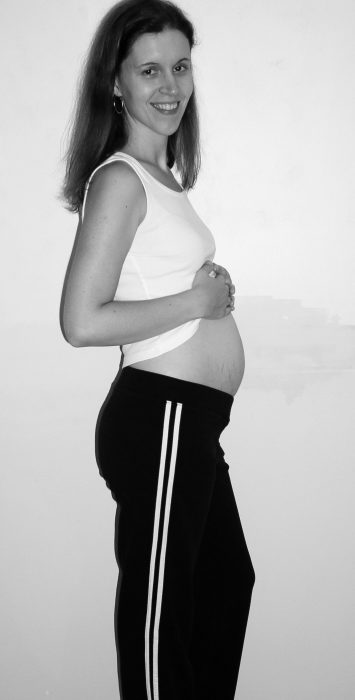 That bump there is a 12-week Zoe
In a similar vein, I am thankful…
that I wasn't pregnant hundreds of years ago
If I'd been a procreating adult before the advent of:
birth control
IV fluids
anti-nausea drugs
I probably would have just kept getting pregnant until I died from malnutrition/dehydration.
(I might have ended up like Charlotte Bronte!)
for how much U.S. food has improved in my lifetime
Mr. FG and I were talking to Sonia and Zoe about this at dinner the other night; when we were kids, tacos were kinda considered to be international food.
When I was a kid, I'd never heard of Thai food at all. Or hummus, chia, or quinoa.
And I'd never eaten a mango, a passionfruit, or a starfruit.
I definitely had never had chipotle chilies, which are now one of my favorite things.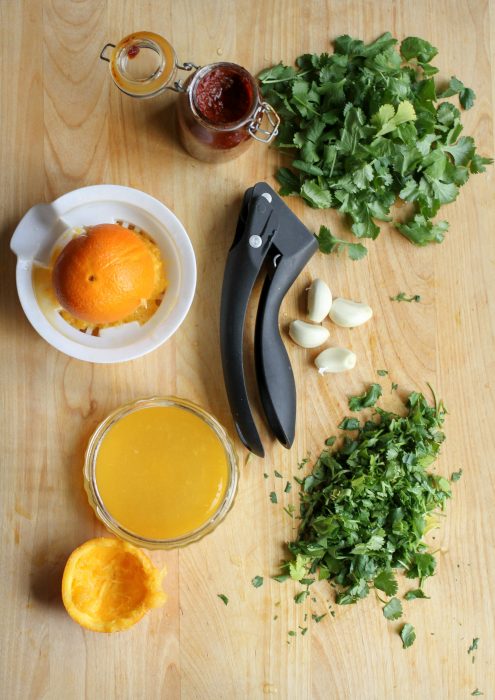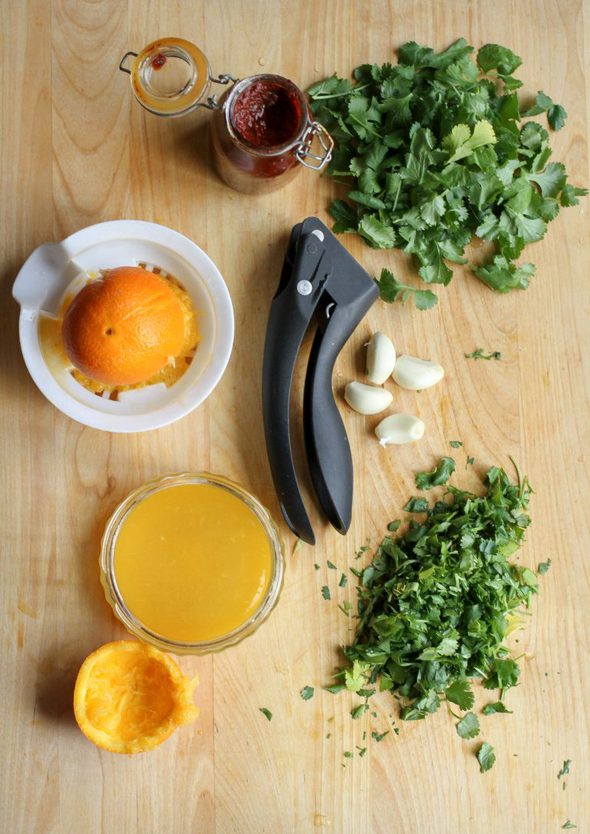 I think both restaurant food and home-cooked food have become much, much more varied and interesting. What a delicious time to be alive!
What are you thankful for this week?