See Saturday's eats for my thoughts about Local Flavor.
What I Spent
I did not get a Hungry Harvest box even though it was my week. And that's because our credit card number got stolen, so we had to get a new number, and now we are finding out all the places we have to update this number!
So, my payment didn't go through. No Hungry Harvest for me.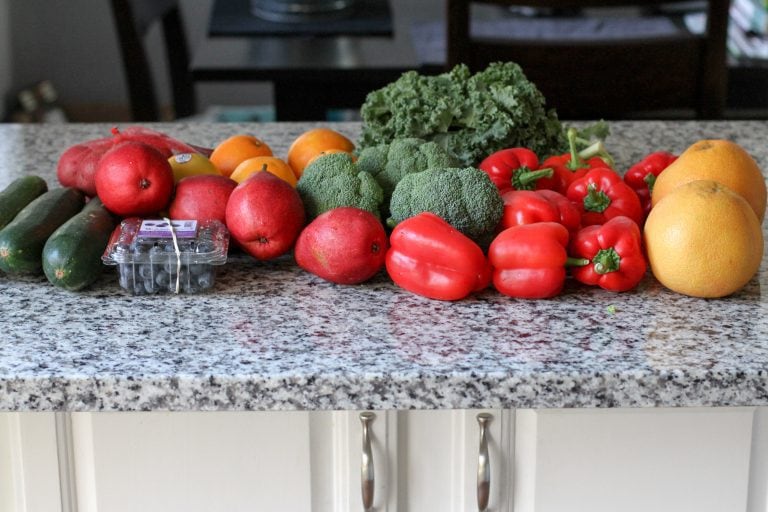 But I got the card updated now, so in two weeks, I'll get my box.
Aside from that, it was a very here-and-there grocery shopping week at our house:
$35 at Trader Joe's (me)
$10 at Target for two bottles of conditioner (the ones I mentioned in this curly girl post)
$4 at Lidl for a frozen pizza (Mr. FG)
$27 at Weis (Mr. FG)
$16 at Harris Teeter (me)
$39 at BJs (Mr. FG, obv. He is the BJ's shopper here!)
$32 at Giant (Mr. FG)
And all of that adds up to $163.
What We Ate
Saturday
Mr. FG and I used a LocalFlavor voucher for a sandwich place, where I tried a Nashville hot chicken sandwich.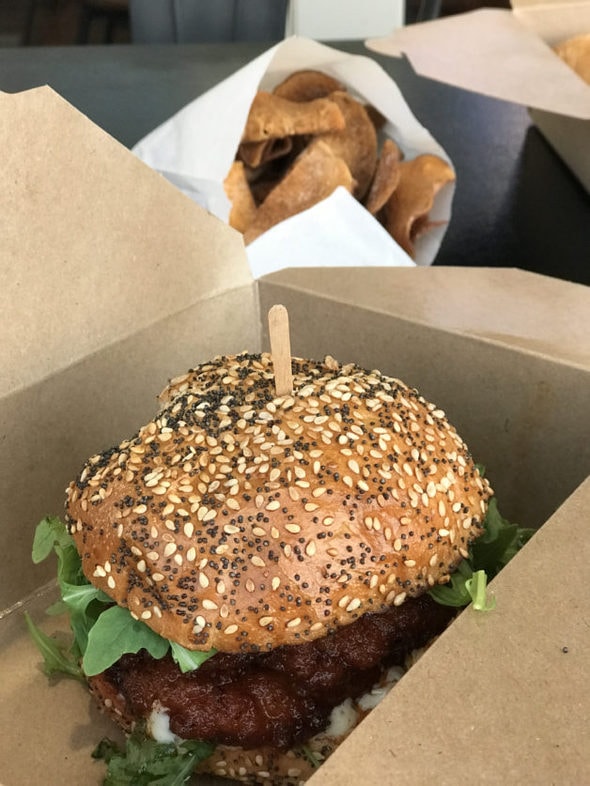 It was really tasty, and also very filling because it had two chicken breast fillets on it.
Mr. FG had a Philly cheesesteak; a date night is a perfect time for him to eat one of those because I do not really like cheesesteak sandwiches. This means I am very not-prone to making them at home!
By the way, we've found quite a few good 50% off vouchers on LocalFlavor recently, and they've been helpful in stretching our date night budget.
Local Flavor is a site that's a lot like Groupon or Living Social, but it's mainly for food in your area. Go give it a look before you go out next time; as long as you're not super rural, there's probably one for your area.
Sunday
I made French bread pizzas to use up a loaf of bread from the food pantry extras.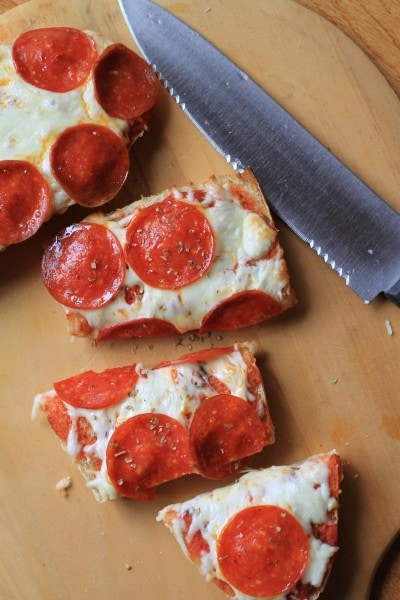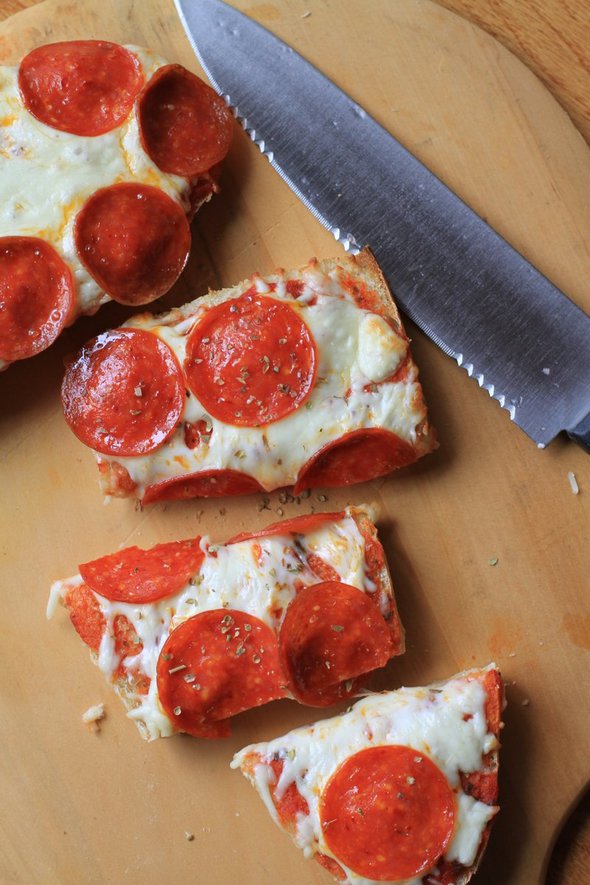 I've been using Cook's Country's version lately, which calls for brushing the bread with garlic butter and baking it for a few minutes before adding the tomato sauce and cheese.
This definitely upgrades the experience a bit!
Monday
Monday was the day I tried making fish sticks with the frozen catfish.
I wrote all about the experience here, but suffice it to say, it was not good.
Mr. FG was the lone one who thought the catfish was edible, and God bless him, he even ate some as leftovers for lunch the next day.
I could not. Blech.
Tuesday
I tried an orzo recipe that someone had posted on Instagram from a TikTok user who reviews Trader Joe's products.
I had to make a TikTok login in order to see the ingredients, so now I have a TikTok account but I am not planning to actually use it. I just wanted a recipe!
(I need more social media distractions like I need a hole in my head.)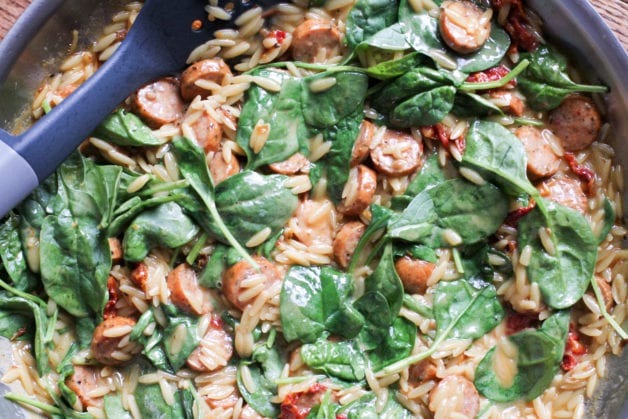 Anyway, it was chicken sausage, orzo, chicken broth, cream, garlic, sun-dried tomatoes, and spinach.
It turned out pretty similar to the orzo and ground sausage dish I often make, but the sun-dried tomatoes made it a little different.
Wednesday
I made these Korean lettuce wraps (we got a package of ground beef in the food pantry extras) and we had some frozen Trader Joe's potstickers on the side.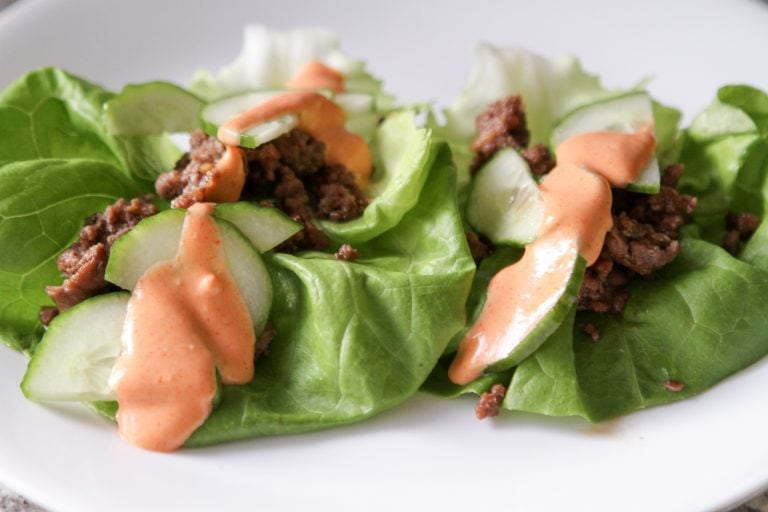 Thursday
I used an ATK recipe for pork tinga meat, and we used it to make tacos in corn tortillas.
Friday
I'm planning to make pasta alfredo.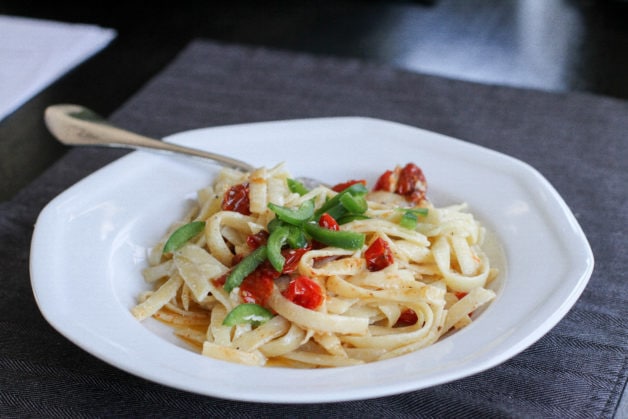 What did you have for dinner this week?
P.S. If you've read the comments here over time, you are probably familiar with Gina, who blogs at The Cannary Family. Gina suddenly lost her husband recently, and if you'd like to send some support her way, you could leave a comment on her blog.
P.P.S. I have oodles of posts in the archives that I'd like to update and reshare. So, I'm going to start a habit of re-publishing an older post every Saturday. Some of 'em might be new to you!