It's been a minute since we did a Q&A! So I rounded up a few from my inbox for today.
I'd love to hear what you thought about Unorthodox!
-Lucy
spoilers ahead, just so you know
This book was fascinating and sad in equal measure and that's reminiscent of how I felt after reading Tara Westover's Educated, which is a story of growing up in an extreme Mormon home.
Fascinating: because it is incredible to me that lives have been lived this way, in my lifetime.
(Westover and Feldman are both younger than me. But as I read their stories, it sounded as though they had somehow grown up in the past.)
Sad: because, oh, the pain these women experienced as a result of the oppressive fundamental sects they were born into. Yikes.
I totally get that most Mormon and Orthodox Jewish families do not operate the way these fundamentalist ones do.
It's just that no matter the religion, the extreme fundamentalists seem to always end up being rather cult-like and abusive, particularly to the women.
(For the record, I definitely count extreme Christian fundamentalists in with this lot; I see heart-breaking examples of power, control, abuse, and trauma there as well.)
I felt so happy as I read the story of Feldman's escape, and I was happy to see that her ex-husband was eventually able to leave as well. I remember feeling the same when Tara Westover was able to get out and make her own life; I breathed a sigh of relief for her!
Feldman recounts a pivotal moment in her story on 09.09.09, a date that caught my eye because that's the day my stillborn niece arrived.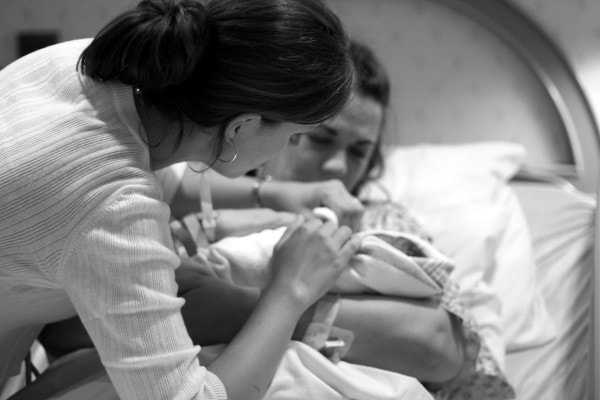 I remember that day vividly, and it's odd to think about what was happening to Feldman on that day; I'm still getting used to reading memoirs that happen in my lifetime.
Like…whoa. I'm reading about something in a book and I can tell you exactly what I was doing on that date.
I don't know if that makes sense. But it feels wild to me!
One last thought: another interesting common theme between Educated and Unorthodox is how reading played a role in freeing both women from their former lives.
In both cases, it expanded their horizons and broadened their thinking about what their lives might look like, and ultimately, that led to them walking away to make a new, free life for themselves.
I noticed that everybody uses flat-sided jars in their yogurt-making. Is it okay to use rounded-side mason jars though?
-Myrna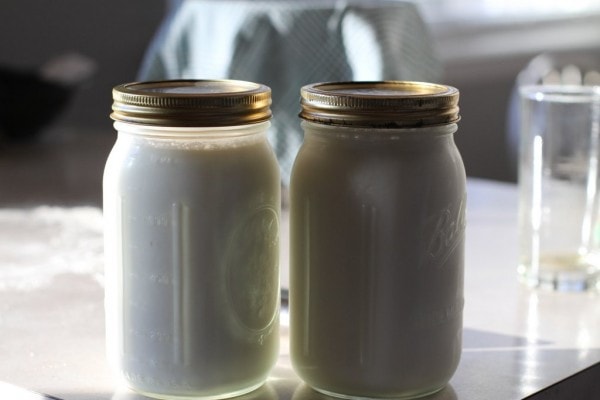 Yup, that should work out just fine. I've used all manner of jars for my yogurt making, and the shape hasn't seemed to matter in the slightest.
I say use what you have!
You taught piano for years… Did you find this easy to manage while home-educating your kids? I teach voice and piano, I have two young boys, and we have also embarked on the homeschooling journey in the last couple of years. I have found it very hard to keep up my own skills/have time to invest in my students while also raising my kids.
People always comment how great it is to be able to work from home like this, and assume that (because I work in the arts) I'm just living out my passion…both of which I find to be inaccurate assumptions in many ways!
I'd be curious to hear how your experience was (and maybe why you stopped teaching?).
-Annette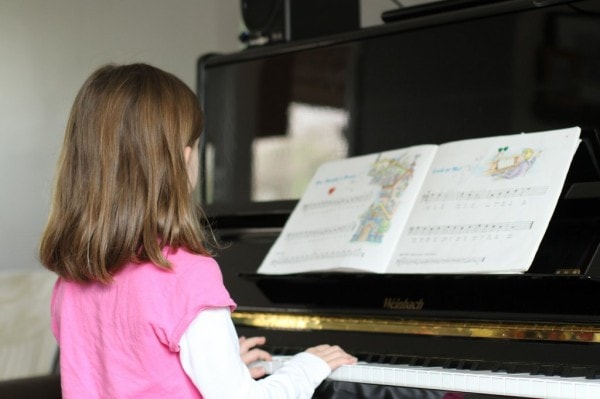 In short, no, I did not find it easy to manage! I did fine when my children were all younger and homeschooling was not so labor-intensive.
But by the time I had all four kids doing school, piano teaching started to feel unmanageable.
Plus, this was at the time when Mr. FG was working a 2 pm-10 pm schedule, and the combo of that and homeschooling was too much for me.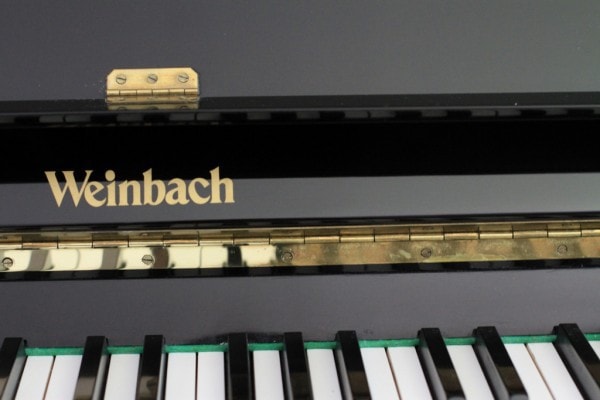 Mercifully, that was also around the time that my blog started to earn money, so I quit piano teaching and blogged instead.
Blogging is so, so, so much more flexible than piano teaching, and it worked better for flexing around Mr. FG's odd work hours as well.
I don't know if that's a very helpful answer, but at least you know that you are not alone in finding this challenging.
Your use-it-up lunches… I have made myself many an odd meal over the years (and I agree – an egg or some cheese) can make anything into a meal!
But when your kids were younger and not finding their own breakfast or lunch, did you also make up odd combos for them? I can't see this going over well in my house…
-Annette
(She had two questions!)
When my kids were younger and I did more of the work of preparing meals for them, I did often try to do so with an eye to preventing waste.
For instance:
I made smoothies
I heated up leftovers for them
I made sandwiches for them to use up what needed to be used
I used slightly sour milk to make pudding for them
I made French toast casserole with dry bread
I made croutons for their salad
I made rice pudding with leftover rice
I used up dairy goods in bread that I made
Basically, I felt free to offer them any food-waste-fighting foods that they would enjoy!
Also, sometimes I would make a snacky meal for them; odds and ends of cheese, fruits, veggies, and so on.
But the very vegetable-heavy bowls I make for myself?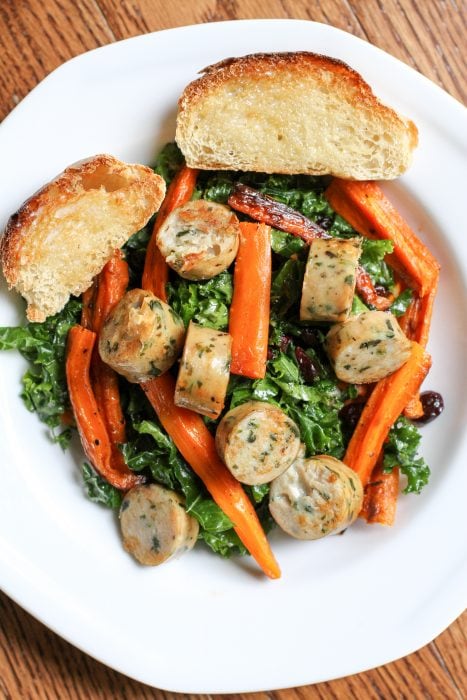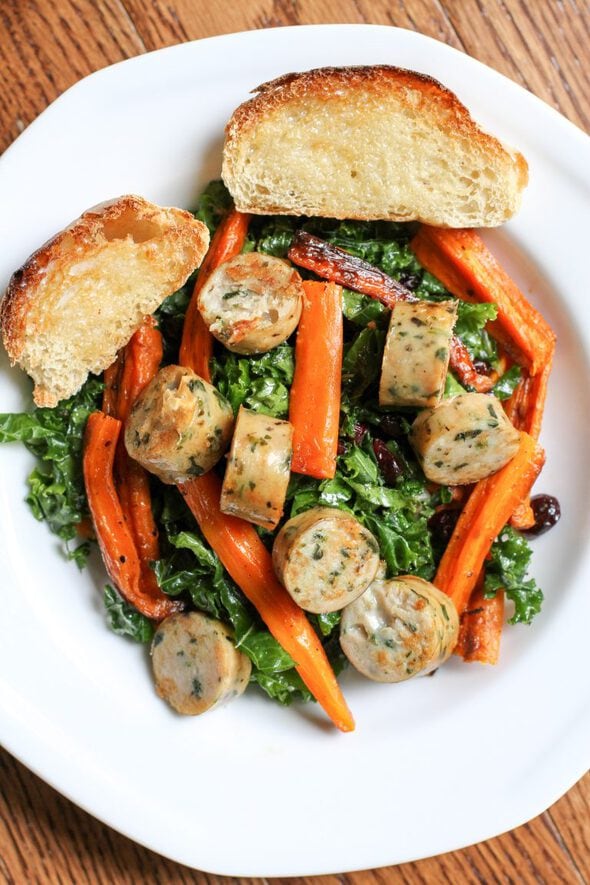 I didn't make those for my kids! Even to this day, no one else in my house would be interested.
(Except for Lisey. And she is at aviation mechanic school!)
This is an example of what I wrote about in my post, "Care about something? Be prepared to do most of the work."
I care the most about food waste at my house, so if there's something not universally appetizing that needs to be eaten? That's gonna fall on me, which is ok. 🙂
____________
Readers, feel free to weigh in on any of these questions!
P.S. Got a question? Feel free to email me.