On Tuesdays and Thursdays, I post a picture and just a few words.
Because our neighborhood is the sort that slowly grew over time, it's very….not uniform. There are beach shacks houses, large, newly constructed homes, and everything in between.
There are some downsides to this (ugly houses here and there, for instance!), but there are upsides too, like the lot down the road which is home to two horses.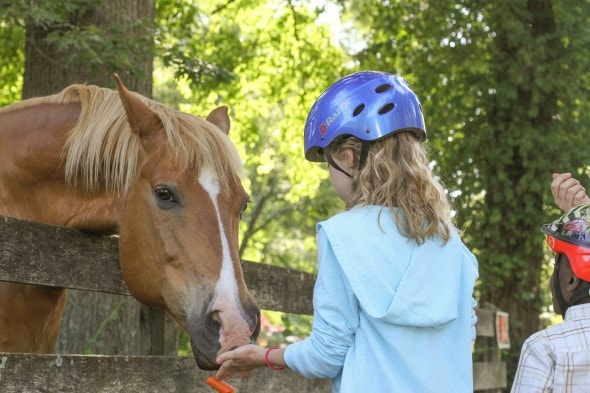 We've been walking to visit the horses since Zoe was a baby, and the horses know that when the kids are walking with us, carrots are likely to be forthcoming.
So if Mr. FG and I walk by, they barely look up, but if they see our kids, they perk up and walk/run over to the fence.
They know who has the good stuff. 😉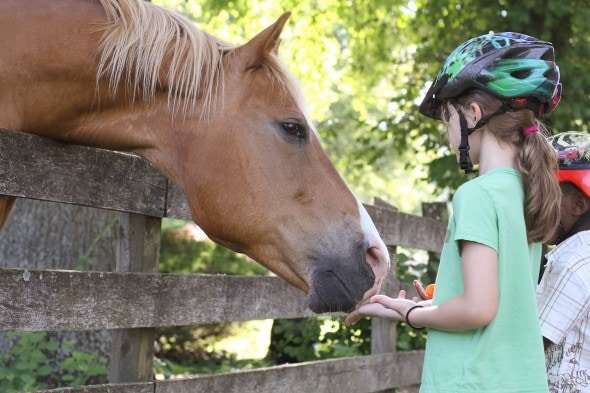 _______________________
Do you have a neighborhood that's a mish-mash? Or is yours more uniform?