A reader emailed this question to me recently:
Your kids are very handy and do amazing things, like knitting, sewing etc, which leads me to believe they don't spend a lot of time watching tv.
Is that true? How much time are they allowed tv, if any? This would be really helpful as I am working on limiting my son's tv. He doesn't play video games so I don't have to worry about that. It's amazing when I turn off the tv, he starts making Lego creations and doing other cool stuff.
So I thought it might be handy to write up a post about how we've handled screen time through our years of parenting.
(NOTE: I started writing this post and ended up with almost 900 words. Geez. In case you don't want to read that far, here's the summary: Yes, especially when my kids were younger, I made a point of limiting screen time, and yes, I think once you limit screens, kids will tend to fill their time with more creative and valuable pursuits.)
As of right now, my kids are 18, 17, 14, and 12, so screen time looks way different now than it did when they were all small.
Before we get into the nitty gritty, I'll say that I don't think screens/electronics are all bad. But I do think that it's easy for them to crowd out other good things like reading, crafting, or playing outside.
For instance, many kids won't pick up a book if the computer/tablet is available…but once the electronics are off-limits, the book suddenly looks more appealing.
It's much less about banning a bad thing than it is about making room for good things.
And we've tried to regularly communicate that to our kids.
Preschool/Toddler screen time
When my kids were little, iPads and such weren't even a thing, so TV was about the only source of screen time for them.
At that stage, I let them watch about a half hour a day, and it was things like Kipper or Richard Scarry DVDs, which tend to come in handy half hour segments.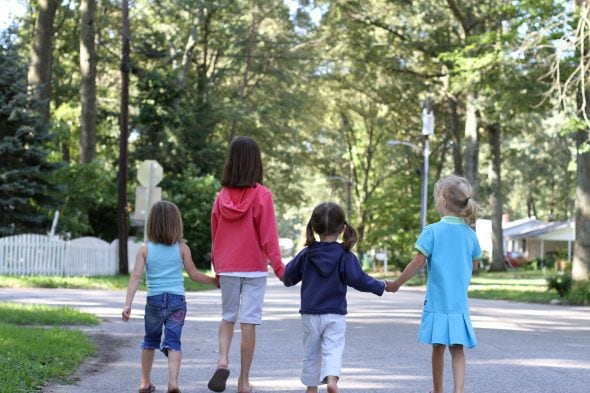 On a really rough day or a sick day, I let them watch more than 30 minutes, but on the regular, we stuck to a half hour.
Grade School screen time
When our kids were in grade school, we let them have 30 minutes on weekdays and an hour on weekends.
And that screen time was only available once they did their schoolwork/daily chores. It was a handy incentive to help them focus on getting their work done first.
Middle School screen time
Sonia and Zoe are both in middle school, and the screen time rules still apply for them, but a bit more loosely.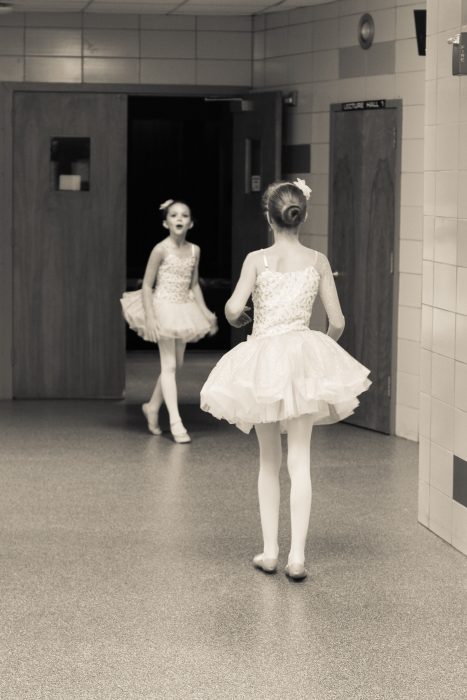 I do still expect them to finish their school and chores before they watch Dr. Who or play on the Wii, but they are on screens here and there outside of that for things like emailing, video-chatting with a friend, and so on.
And if they're using electronics for things like listening to music, listening to audiobooks, watching a craft tutorial, watching a science video (Sonia does that all the time!), or some other worthy pursuit, I give that a free pass.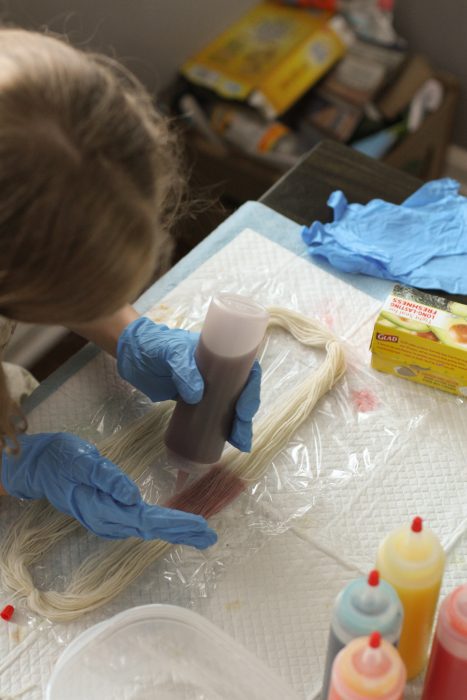 Mr. FG and I have not let our kids have phones in middle school, and if my kids were in a situation that made a phone a wise choice (like if they attended school outside of home), I'd get them a non-smartphone.
Based on what I read and observe, I think it's better for them to just avoid the addictive little smartphone as long as possible.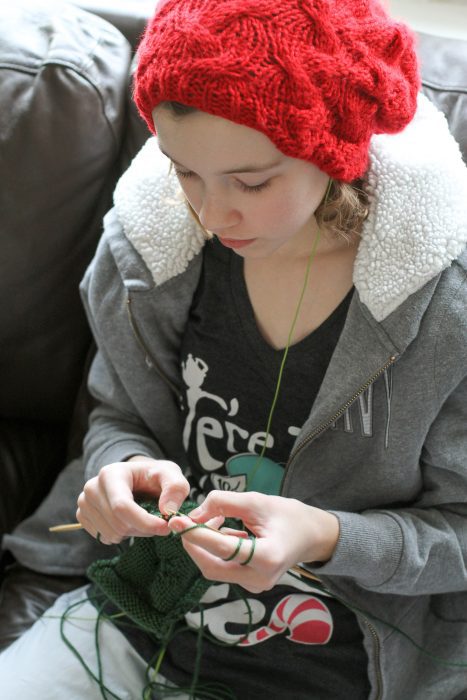 Adult brains have a hard enough time with it, let alone developing middle-school brains!
Sonia and Zoe also don't have any social media accounts; just email and messaging.
(They've had had some friends in the past who were kind of glued to their devices, and it made hanging out with these friends un-enjoyable. Luckily, most of their friends are currently not tethered to a phone, and it's a happy thing.)

High School and beyond screen time
After middle school, we've gradually handed over screen time control to our kids. We expect them to get their work and chores done, but how they choose to manage their time has been more and more up to them.
(Incidentally, Joshua and Lisey both have phones, which are on our Ting plan. They drive, go to work, and go to college, which makes a smartphone pretty helpful for them! They bought their own phones, and we pay the Ting bill.)
Joshua's in college now, Lisey is a junior in high school, and I haven't monitored their screen time in years.
Interestingly, neither of them went hog-wild with it…they're both busy with work and school and they haven't turned into couch potatoes.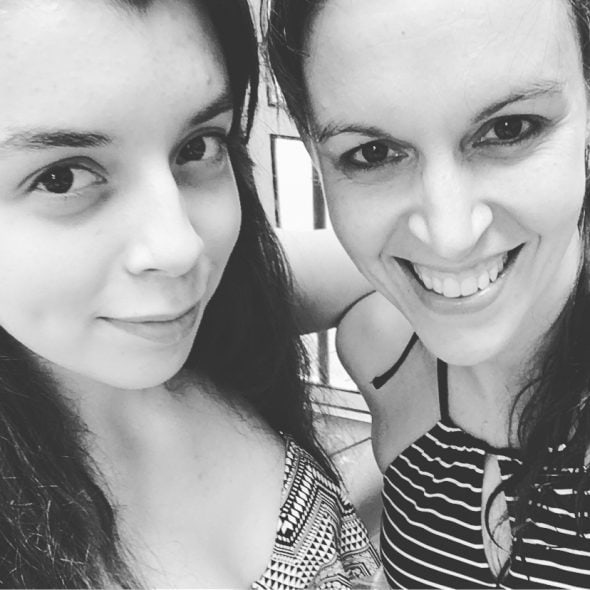 Since high schoolers are going to be on their own in not so long, I think it's wise to ease back on the parenting and let them get used to making their own choices (good or bad). And I think as kids get older, I've found it's much better to have discussions about things like screen time rather than enforcing rules.
(Please note: I am not a parenting expert. I've only parented my four kids, and they're not even all grown-ups yet! I'm just sharing what we did and why. Take it or leave it, and do what works for your family.)
I wrote 900+ words here, so hopefully I explained our screen time methods thoroughly. But if I missed something or raised a question in your mind, leave a comment and I'll respond.