Every now and then, I mention my rough pregnancies in passing, and usually when I do, readers have some questions about hyperemesis (which is extended and extra-terrible morning sickness).
The full name is hyperemesis gravidarum, often abbreviated HG.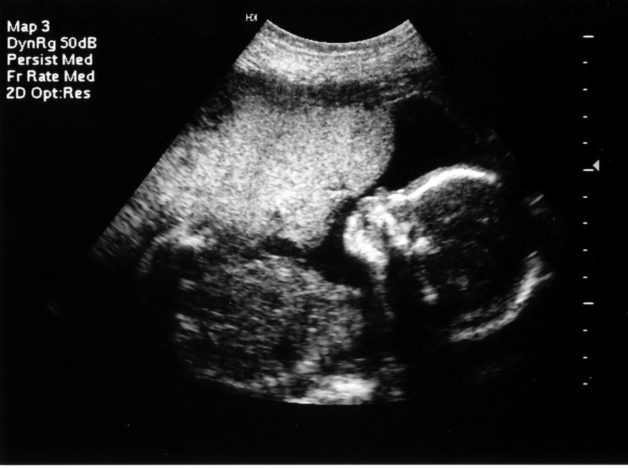 I've done a few Instagram stories about this, but of course, those disappear in 24 hours unless you save them. So when a reader chatted about this with me on Instagram the other day, she said a blog post would be helpful.
This way I have a spot to refer people to in the future, which would be very handy.
My hyperemesis experience
I had HG in all four of my pregnancies. Here's the rundown:
Pregnancy #1: not much medication, stopped throwing up at 20 weeks
Pregnancy #2: so sick I couldn't stand up, got on Zofran, which worked great! Got off of Zofran at 25 weeks.
Pregnancy #3: really sick, Zofran helped but did not entirely stop the nausea or the vomiting. I was on Zofran until delivery.
Pregnancy #4: like pregnancy #3 but worse. Zofran the whole way through again.
Hyperemesis advice for the pregnant one
If you are reading this because you are suffering from hyperemesis, big hugs to you. I am so sorry for your suffering!
Nothing totally fixed my HG, but I do have a few survival tips.
Eat/drink whatever the heck you want
You are trying to survive, so this is not the time to worry too much about nutrition.
Anything you eat and drink will be better than nothing, so eat whatever sounds remotely appealing. Ice cream, Cheetos, ramen, popsicles, cookies, chips, soda; if junk food sounds good, then eat it.
Zoe and I subsisted on popsicles for quite a few weeks. 😉
Keep on trying to eat and drink
My doctors reminded me that our stomachs can absorb quite a bit (especially liquid) from the food we eat even if we keep it down for a half-hour, so they told me to keep on trying to get something down.
Try to use smells to your advantage
A frustrating truth is that during pregnancy, your nose works especially well AND you desperately wish you could smell nothing.
The smell of food turned my stomach, so I tried to avoid grocery stores or even opening the fridge. If I did have to go to the grocery store, I sometimes dabbed something good-smelling on my wrists so that I had something to sniff as I walked past the seafood department (the worst!!).
I gave my kids baths every day so that they didn't smell like leftover graham crackers. 😉
Some smells helped, like fresh air (open the windows if the weather is good) or a clean, citrus scent (light a candle or diffuse some oils).
I also often felt better outside of my house; for some reason, the smells of whatever house I was living in really turned my stomach during pregnancy.
Focus on one day at a time
During my later pregnancies, I could no longer hold onto the hope that the sickness would just go away; I knew I was in for it for a long time.
The endless days of nausea stretched out before me in a seemingly endless string (9 months seems like an eternity when you feel like tossing your cookies every day.)
So what helped me was to really, really focus on one day at a time; otherwise I started to feel hopeless.
I would get into bed every night and think, "Ok, I am one day closer to the end of this. One more day of this is checked off."
Remember that there IS an end to this
It helped to remind myself that pregnancy is not a chronic condition! At the end of nine months, give or take, the nausea and vomiting DO stop.
For me, the nausea disappeared pretty much immediately after delivery. So, I was actually quite excited to eat hospital food!
Do the bare minimum
During my first pregnancy, I obviously had no other kids to take care of.
But during all the subsequent pregnancies, there were other children to manage, plus household jobs.
When my sickness was the worst, I tried to give myself permission to do only the essentials (keep the children fed and changed, throw some laundry in, try to feed myself, keep teaching piano lessons).
Other than that, I let it all go. There's time later to dust and organize and clean.
Sleep as much as is humanly possible
If you are not conscious, you cannot feel nauseous! So during the particularly rough parts of my pregnancies, I tried to be asleep whenever I could.
Remember that people's intentions are good
People who have no experience with hyperemesis sometimes say things that are super unhelpful (see the next section) or they may kind of write off what you are experiencing ("How bad can morning sickness be?", they think. "She must just be dramatic.")
I do think that people who love you generally have decent intentions, and remembering that fact can be helpful.
Plus, most people do not understand what it's like to experience nausea for days, weeks, and months on end; they just don't grasp how wearying that can be, even if you are not actually throwing up all the time. So, they might say things that seem a little tone deaf, but they're probably just clueless.
Ask for and accept help
I like to be independent, but HG brought me to my knees, particularly in my last two pregnancies.
People helped me with childcare, people brought me food, my brother helped me with cleaning, and so on.
This is not the time to be a hero; hyperemesis may be a long temporary, but it IS temporary. You just need some help right now, and one day in the future, you will not need help.
Accept it and welcome it for now!
Advice for helping people with HG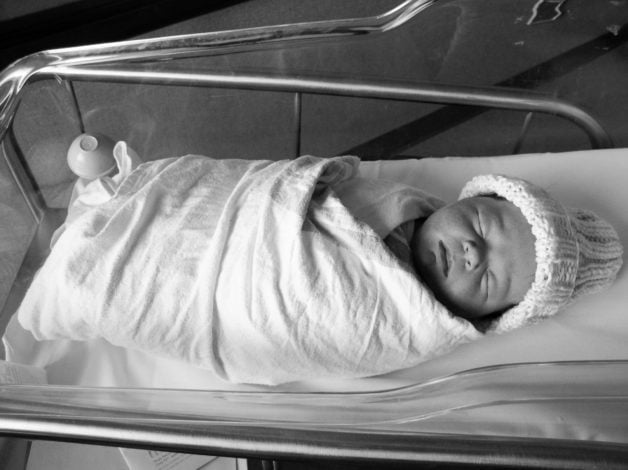 Take the other kids
If your pregnant loved one has other children, babysit them as much as possible!
Taking care of myself was hard, but taking care of my other kids while I was sick was super, super hard. It helped me so much when someone else took care of them.
Feed the family
The person with hyperemesis might not be eating much, but their family is still hungry. So, you can help by bringing meals or giving restaurant/delivery gift cards.
This might also help the pregnant mom; I was much more likely to be able to eat something someone else had prepared.
Come over and clean
During my pregnancy with Sonia, my younger brother came over once a week after his college classes to help with laundry and cleaning. I cannot even tell you how much this buoyed my spirits.
Come over and be distracting
Sometimes, the sickness is so bad that you don't want to see anyone at all. But when it's at a more moderate level, it can help a lot to have someone else around to talk to. Distraction works wonders.
And since pregnancy nausea is not at all contagious, you can feel free to go socialize with no fear of getting sick.
(I always thought this was one bright side of hyperemesis; unlike regular stomach bugs, this one is not contagious!)
Do not offer unsolicited advice especially if you are experienced
Unsolicited advice given to someone who's experienced multiple HG pregnancies is a little frustrating.
When you have spent months battling nausea, you usually have tried almost every solution out there, to no avail. So, to have people repeatedly ask, "But have you tried eating a cracker before you get out of bed in the morning?" is frustrating.
I am not at my best and most patient when I am sick, so sometimes, I kind of wanted to say something snarky like, "Oh no. I enjoy suffering, so during my previous three pregnancies, it never occurred to me to try any of those obvious, easy solutions."
Do not say something about how wonderful it is to lose weight
Someone once told me, "We should all be so lucky!" when she heard I'd been so sick that I had lost weight at the beginning of my pregnancy.
Not to state the obvious, but losing weight during pregnancy is not usually a positive thing; you are supposed to gain weight when you are growing a baby!
Plus, losing weight this way is possibly THE most miserable way to do it. I don't think any fad diet could possibly compete with hyperemesis when it comes to suffering.
Do check in, listen and validate
I could tell you a whole slew of things not to say, in addition to the two above, but I'll end with this: it can help to have someone just listen and say, "Man, this really sucks." And it helps to have people reach out and say, "Hey, how are you doing?", followed by compassionate listening.
I know it might be tempting to think the person is being a little dramatic, but I can tell you that I am a pretty tough cookie with a high pain tolerance (I gave birth 4x without an epidural, for instance), and I thought hyperemesis was extremely hard.
Trust me! It's miserable, and your person needs support, help, and validation.
______________
Ok! I think that about covers it.
Questions? Ask! And if you have any advice to add to mine, do share.