-working on my summer bucket list.
(ok, well, not right at THIS VERY MOMENT because I took a break to write this post!)
-drinking a kale/yogurt/berry smoothie. Made with my Vitamix, of course.
And homemade yogurt.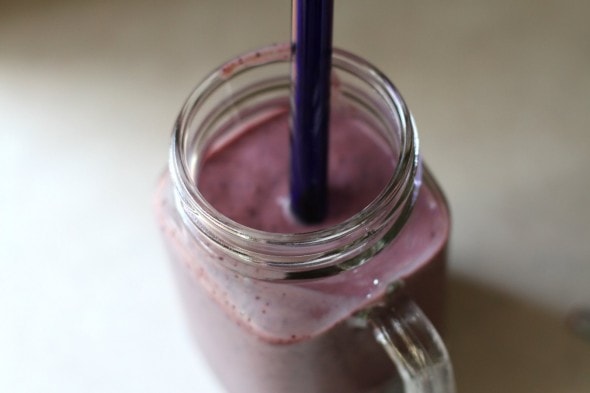 -very happy that for the first time in forever, I don't have oodles of things on my schedule this week.
-happy that Mr. FG had a good Father's Day. It was pretty simple, but he picked some special foods to eat for breakfast and lunch, we played a game with the kids (I came in dead last, but that's ok.), and we gave him presents (all of them were a hit!) and cards.
Ever since his birthday in February (the last gift-giving occasion for him), I've been keeping a running list of gift ideas for him on my phone. That made shopping for Father's Day super easy!
-thankful that Mr. FG and I got to go away overnight to a wedding on Saturday. We left our kids home on their own overnight (only our second time doing that) and booked a hotel using my brother's friends and family discount.
Parents of small people: the day really does come when it's easy to leave your kids on their own. Woohoo!
-enjoying my colorful toes. I had a two-year-old pedicure gift certificate collecting dust, and I decided to use it before the wedding trip. So, my toes are looking fabulous.
I love how long a pedicure lasts vs. a manicure. Manicures are such a huge waste of money for me because I always mess up my fingernail polish well inside of 24 hours.
But my toes? They stay nice for ages.
-looking forward to getting rid of stuff this summer. I declutter my house from top to bottom every summer and as I worked on my bucket list this morning, I got all excited about the decluttering.
Maybe not so much about the process exactly…more about the result.
GIVE AWAY ALL OF THE THINGS.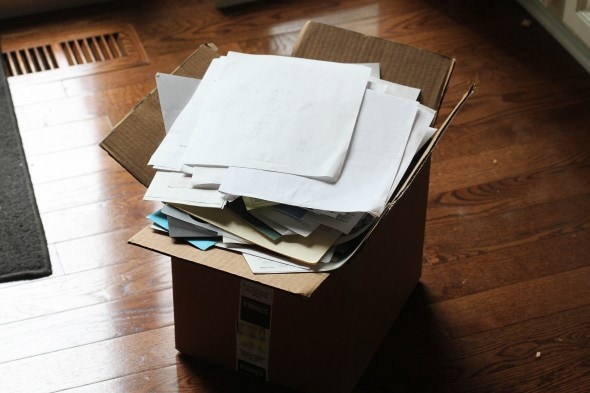 -hoping to get Lisey out on the road for some driving practice. We got a little derailed due to her driver's ed classes, so we need to get back on it!
-planning to plan my week out after I finish this post. I often do this on Sundays, but we were busy with Father's Day stuff yesterday. Menu planning, here I come.
(I hate the process, but you know what's worse than menu-planning? Having no plan at dinnertime!)
What are you up to today?