This was one of those weeks where I just did small stops here and there.
Which I have the luxury of doing because I don't have small children.
Also, I have around 239023842053275 grocery stores within 10 minutes of my house. It's kind of ridiculous. I'm not even sure how they all survive!
Oh, and Lisey works at a grocery store, which makes it super easy to pick something up when I'm taking her to work.
Anyhoo…
I got my Hungry Harvest box on Saturday, of course ($25).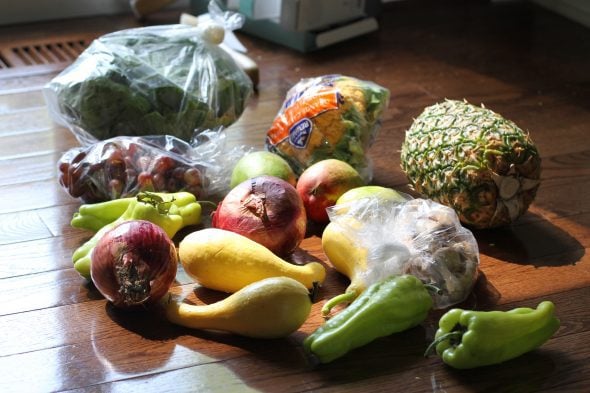 It included this pineapple, which was perfect except for the fact that its top was missing.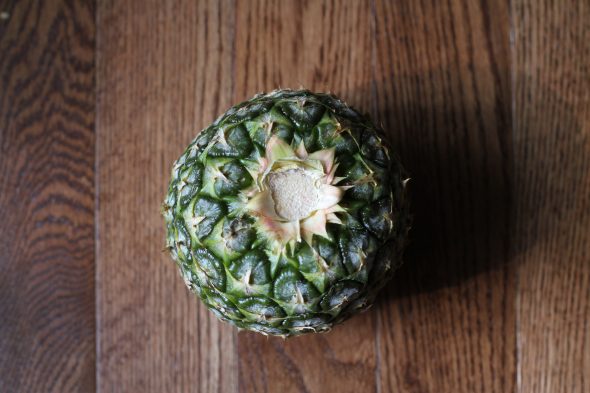 I let it sit on the counter for a few days to let it ripen a bit, and it was seriously one of the best pineapples I've ever had. So good.
I made a $28.50 stop at Aldi last Friday.
And a few days later, I made a $46 Aldi stop.
To get ingredients for the spring pasta dish I tried this week (plus a few other things), I bought $18.41 of groceries while dropping Lisey off at work.
And the other night when we picked her up, we bought milk, cereal, and a few other things for $10.
I'm at $127.91 total for this week, then.
June Spending
Week 1: $109
Week 2: $172
Week 3: $127
What We Ate
Monday
This is the night I made the spring pasta dish that cried out for more sauce. 😉
Tuesday
I can't remember exactly why, but I got a serious case of, "I don't want to cook dinner."
But it's stupid expensive to get takeout for the six of us, so I got out some spiral-sliced ham from the freezer, defrosted some English muffins and toasted them, and made a variation on this salad (I used peaches and cranberries).
Wednesday
I made sloppy joes, using this recipe.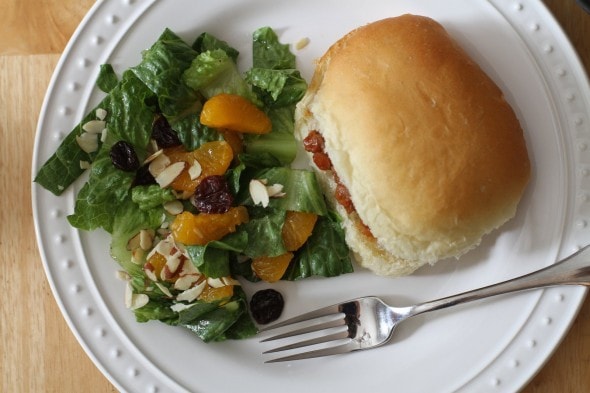 Since I have an overabundance of greens, we had another riff on this salad.
Thursday
I made ravioli with pink sauce (pink sauce is seriously the BEST.)
We had fresh fruit and applesauce with that because I really didn't feel like eating a salad three nights in a row.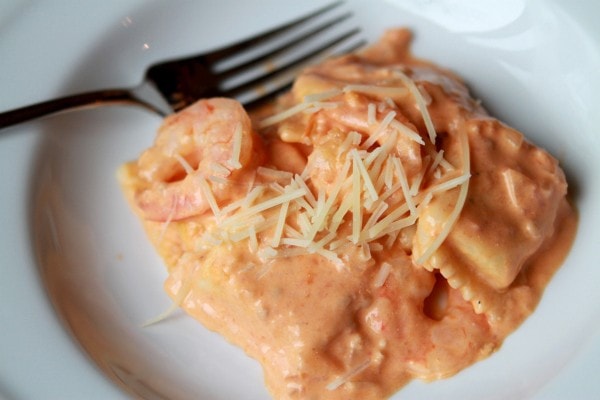 Friday
It's been a few weeks since we did pizza on a Friday, so I think that's what we'll do tonight.
Whatcha been eating?
Share in the comments!