What I Spent
This was not a week for a big shopping trip. After all, I spent $430 last week!
I did get a Hungry Harvest delivery ($25).
And two days ago, we ran out of milk.
I guess I didn't buy enough to put into the freezer. Or my family drank more than usual?
I broke down and made a quick milk stop, where of course I picked up more than milk! I spent $30 there.
So, $55 for me this week.
What We Ate
Saturday
It was too hot to make pizza, so I made grilled meat and veggie kebabs and buttery bubble bread.
I hadn't made that bread in a while, but one of the girls had requested it last time I made garlic pull-apart bread.
The outside of all the pieces in this bubble bread are slightly crispy and oh-so-buttery…highly recommend!
I'd forgotten that the dough recipe doesn't call for any milk, so I didn't even have to sub anything to make this safe for Sonia.
(Mercifully, butter doesn't bother her.)
Sunday
The weather cooled down, so I made homemade pizza.
Monday
We had beef au jus sandwiches on homemade French bread, with sautéed asparagus on the side.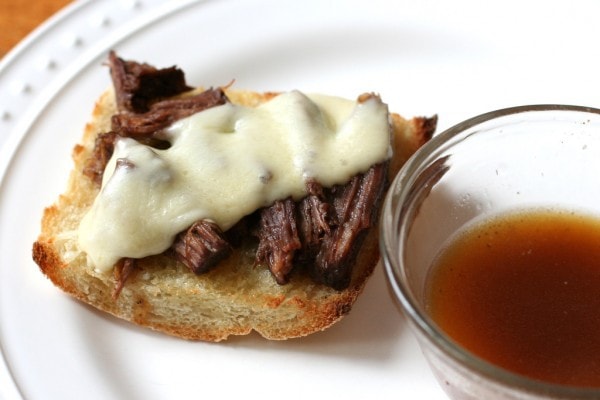 Tuesday
I made chicken, green bean, and pepper curry, which we ate with buttered naan (from Aldi).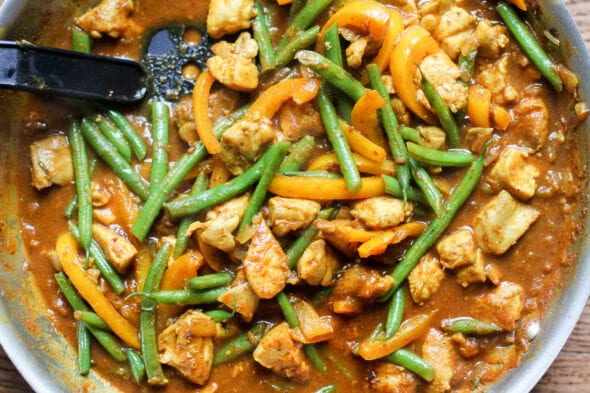 Wednesday
I tried Pioneer Woman's recipe for creamy chicken enchiladas.
Verdict: good, but I would spread some sauce on the bottom of the pan next time to keep the tortillas from getting stuck.
Sonia ate chicken noodle soup because
a) she doesn't like Tex-Mex
and
b) I am not about to bend over backwards to make a dairy-free version of something she hates anyway.
She was thrilled to eat chicken noodle soup instead. 😉
Thursday
I tried a pork ramen recipe from Cook's Country and I made soy-marinated eggs to go in the ramen (first time trying that at home)
Friday
I think I might try a recipe for chicken teriyaki from a recent Cook's Country magazine.
What did you eat for dinner this week?