This post contains affiliate links. I bought these shirts with my own dollars, and Amazon has not asked me to review them.
You know how finding a basic white tshirt is kind of hard?
They're often transparent, too low-cut, too boxy, too short, and too shapeless.
Among the myriad issues, the transparency problem is the issue I encounter most often.
I saw the Amazon Essentials tshirts recommended by a fashion blogger, though, so I decided to place an order so I could try them out.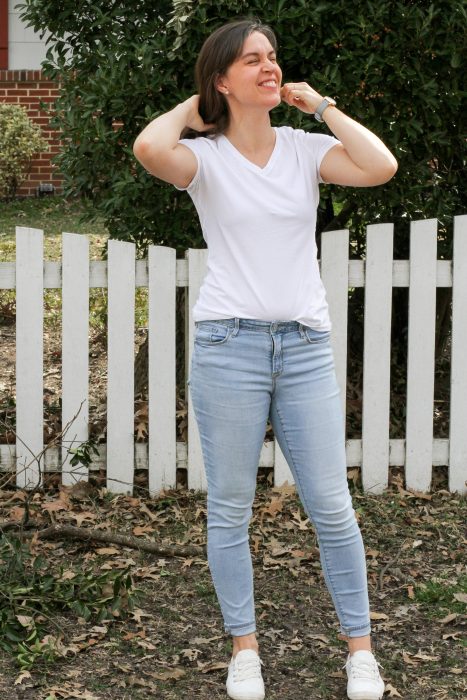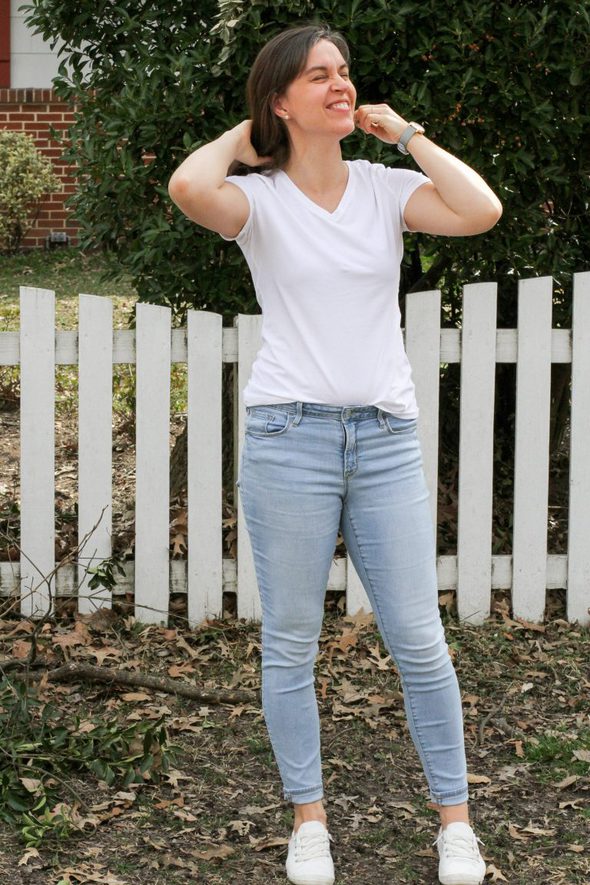 And I am happy to say that I give these a thumbs up!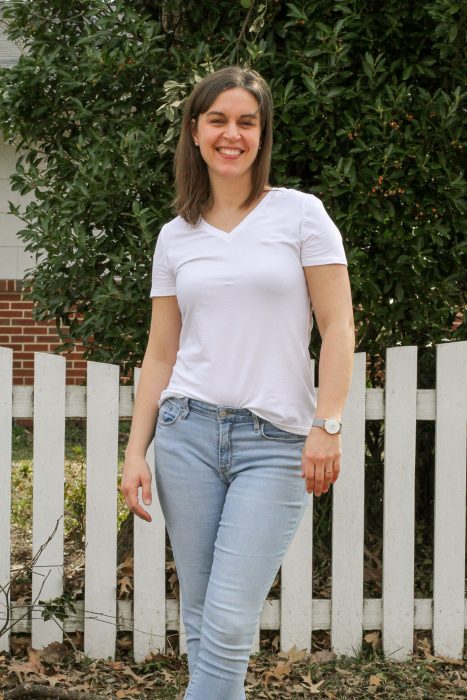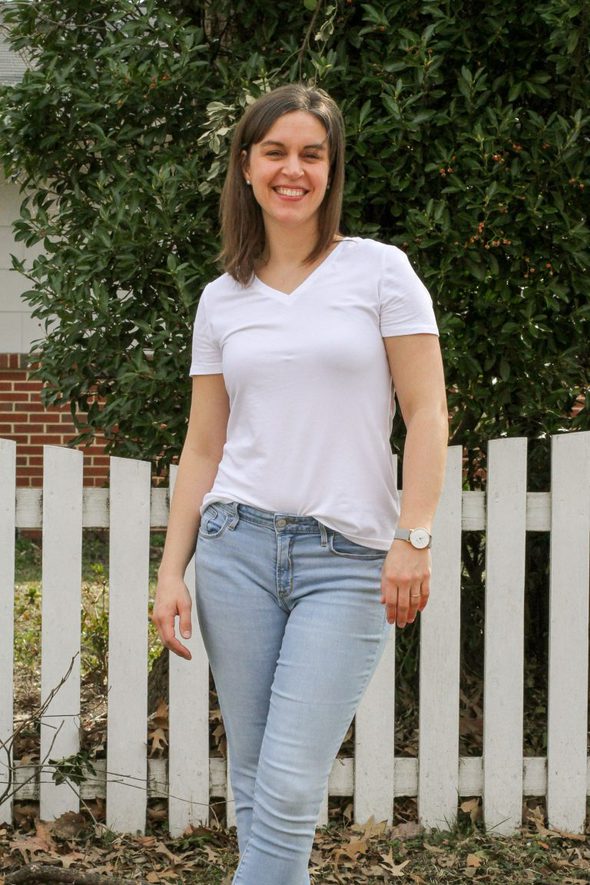 (I cannot keep my eyes open in a photo, apparently.)
Why?
They're really affordable
They're made of a soft cotton/modal/spandex blend
The cut is fitted up top but looser around the waist
The v-neck is stylish but doesn't require extra care when you bend over
THEY'RE NOT TRANSPARENT (even in white)*
(*Since I didn't know this until I was an adult, maybe someone else needs to hear this too: it is super-duper helpful to wear a skin-colored bra underneath white shirts. It will disappear so, so, so much better than a white bra will.)
These shirts come in two-packs (I ordered the black and white set), and there are tons of color options, including two white shirts.
(See all the color options here.)
I'm wearing size medium, and I'll be ordering a set of smalls for Lisey and extra-smalls for Sonia.
Because everyone needs some basic tees in their summer wardrobe!