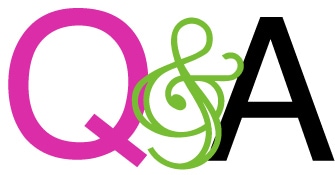 Every Monday, I answer a few of the questions that my readers send me. If you have a question you'd like me to answer in a future Q&A post, just leave me a comment here or email me (thefrugalgirl [at] gmail [dot] com) and put Q&A in the subject line. I look forward to hearing from you!
I think about you and feel a little guilty every time I use paper towels and zip top bags in the kitchen. I try to minimize their use by using regular towels for hand and dish drying and containers for leftovers and some marinades, but I don't feel like I can completely stop using them.
How do you handle thawing meat at the last second? I often forget to thaw meat for dinner and end up using bags in cold water (otherwise the meat gets very watery).
Also, how do you handle greasy things like bacon and fried foods without using paper towels to drain them? If there's an answer for these situations, I'd like to know.
Thanks,
Em
Aww, I'm so sorry I'm causing guilt for you! Hopefully you'll feel better after reading my answer.
As you know, I do try really hard to avoid using disposable products. However, you should know that I am not at a 100% zero-waste level.
Getting to that point would require more time and energy and money than I have to spare at the moment, so I've made peace with simply operating at a low-ish trash level.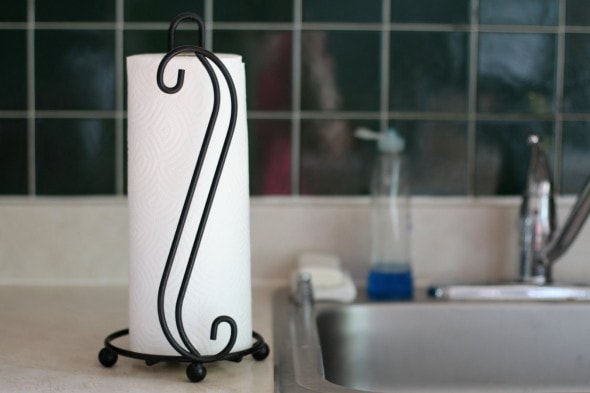 (Because really, if every first-world person just cut back on their trash output, that would be pretty world-changing. And I strongly believe that we shouldn't let the perfect be the enemy of the good.)
Paper Towels
Like you, I use cloth towels for pretty much all drying purposes, and we use rags instead of paper towels for cleaning.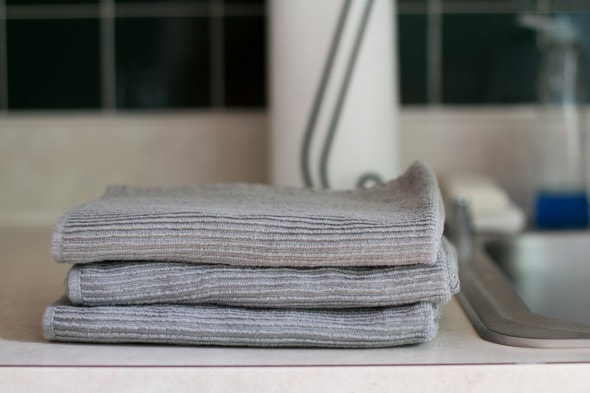 However, I do use paper towels for draining bacon and occasionally I use them for patting meat dry before I cook it.
(Side question for readers: Do you think there's a health concern with using a dedicated thin towel to pat meat dry, so long as you wash it and then dry it on high heat after use? That would kill the bacteria, right?)
Plastic Bags
As far as plastic bags go, I try to mostly use avoid using them for raw meat. I too marinate foods in glass containers instead of in a plastic bag, and even though the marinade doesn't cling as close to the meat this way, my food still seems to turn out just fine.
If I need to thaw meat in a hurry, I defrost it in the microwave or put in into cold water in the original packaging.
Here's the thing, though:
(and this is a perfect example of not letting the perfect be the enemy of the good)
If using a plastic bag to thaw your meat keeps you from eating out, then it's probably the lowest-trash option available to you.
Pretty much any eating out you do is going to be far more trash-producing than what you cook at home, even if you do use a Ziploc bag and then throw it out.
So yeah, ideally, you should thaw your meat ahead of time. But if it's 5:30 and your meat is a frozen brick, just use a plastic bag to thaw it and go on your merry way without feeling guilty. 😉
As fall nears, I am looking to "refresh" my wardrobe on a budget. I have two pairs of (fairly thick) solid black cotton leggings. They're basically my fall uniform, but after a few years of consistent wear and washing the black has definitely faded. Do you have any experience re-dying clothes? I thought that getting some black dye might help to return them to their original brightness…
Given that both are a cotton/spandex mix, what is your recommendation? Do you have a favorite dye and technique that you use for these situations? Can they be salvaged, or should I bite the bullet and buy a new, bright pair?
Taylor D.
I'd definitely give it a try! I bet there's just a little bit of spandex and plenty of cotton to absorb the dye.
I usually use RIT dye and I opt for the bucket or stovetop method rather than the washing machine method.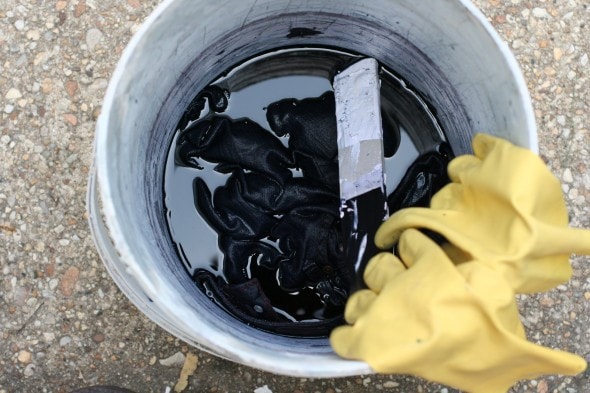 (I'm scared of permanently dying my machine, which is a little silly given how old and ugly it is! Ahem.)
If you print out a 40% off coupon from Michaels.com or acmoore.com, a box of dye will only be a few dollars, so even if it doesn't work, you won't have lost much.
And if it does work out, well then, you just saved yourself a bunch of money and breathed new life into your old clothes.
____________________
Readers, as always, I welcome your input on these questions! Please do share your advice in the comments.
____________________
P.S. Shameless self-promotion (which is actually related to the question above):
I wrote an ebook filled with 20 ways to refresh and repurpose old clothes which might be helpful to any of you who are needing inspiration in that area.