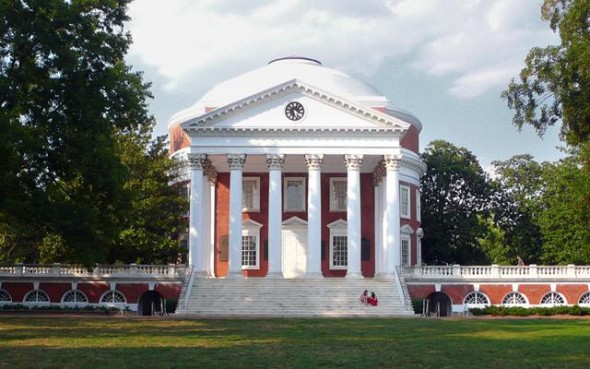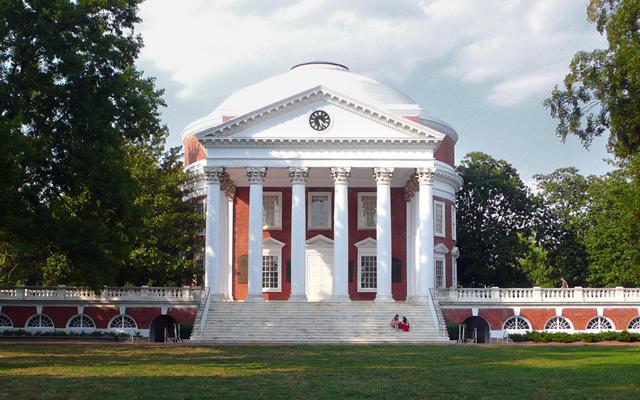 A little while back, I wrote a post about the things I tell myself when I'm discouraged about our late start on retirement savings.
It probably won't surprise you to hear that we're also a little late to the game when it comes to college savings.
(Years of living on a small salary will do that to you!)
We're doing a bit of catch-up work on that now, and we figure whatever we can manage to save is better than nothing.
So. Here's how we're hoping to help our kids navigate the finances of college while avoiding student loans.
We're not saving in a 529 plan.
A 529 plan is awesome if you are positive that your kid is going to go to college. But the fact that the money has to be used for educational expenses makes Mr. FG and me nervous.*
*edit to clarify: 529 money used for non-educational expenses is still eligible for withdrawal. You have to pay taxes on the earnings, plus a 10% withdrawal penalty on the earnings.
What if one of our kids decides not to go to college and needs the money for something else (starting money for a business, for example.)?
My parents set aside some money for me to go to college, and I did go for a year. But then I got married and decided (with my parents' blessing) that I wanted to use the money to buy a piano so I could continue teaching. Piano teaching was a great job for me for many years, and it ended up serving me far better than the degree I was pursuing would have.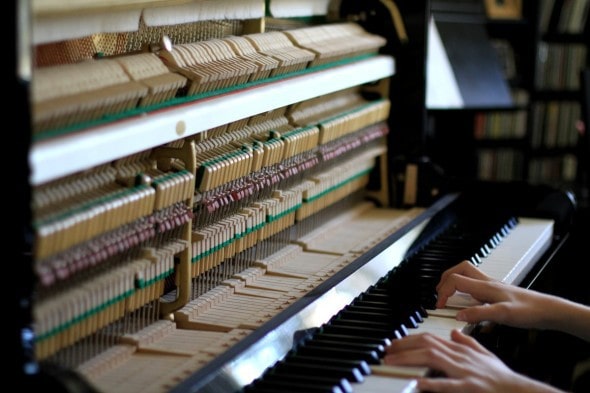 So, I'm super grateful the money my parents saved for me didn't have restrictions on it.
Mr. FG actually doesn't have a four-year degree either, but he's doing quite well for himself working in IT.
Anyway, suffice it to say that, given our history, we don't want to make assumptions about the path our kids' lives will take. So, we feel more comfy avoiding the 529.
We're planning to use the community college.
We have a great community college, and we're planning to have all of our kids take classes there, starting in the later years of high school.
For those that want to pursue a career requiring a 4-year degree, we hope to have them complete their first two years at the community college and then transfer to a four-year school.
Being able to complete half of their college education at community college rates while living at home will give them a good start on avoiding student loans.
Sub-point: We're starting them early at the community college, which saves money because if you do dual-enrollment while you're in high school, tuition is 50% off.
We will encourage our kids to work to help pay for college.
Of course, we don't want them to hold down a 60-hour-a-week job while they're in school, but a part-time job is pretty feasible (my siblings and I worked while taking college classes, so I know it can be done).
And the summer is a perfect time to work and save.
We're open to them living at home for all four years.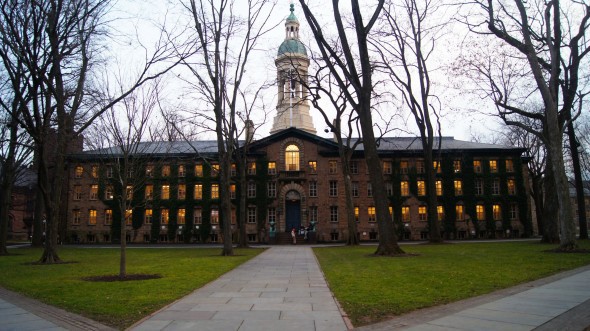 If an in-state school offers the program of study they want to pursue, we are a-ok with them living at home and commuting to college. It costs way less for us to house them than it costs to board at a school, and we'll be happy to provide them with that benefit.
If it makes sense to have them live in a dorm, then we'll do that, obviously, but we aren't ruling out the possibility of having them stay here until they graduate.
I know some feel that the dorm experience is essential, but neither Mr. FG nor I feel as though our lives are particularly lacking from not living in a dorm. And we think skipping the dorm experience to avoid student loans is certainly a valid choice.
We're going to research scholarships.
That's an entirely new world to me, but I know they're out there, and we're going to see what's available for when my kids are ready for a four-year school.
We're automatically saving each month.
You know all those online savings accounts we have? Four of them are for college expenses for our kids, and every month, money is automatically sent over there from our checking account.
It requires no mental effort from me, which means I can never forget to deposit the money.
I love automation.
____________________________
I'm positive there are a lot of readers who have more experience with being a college parent (I have right about none.). So, if you've got a great strategy to add to my list, would you share it in the comments?
I'd love to hear your ideas and my other readers would too.