Ever since we left you for Ooma, you've gotten so clingy. The letters full of low-prices-for-a-year promises, the twice-daily phone calls…it's a bit out of hand.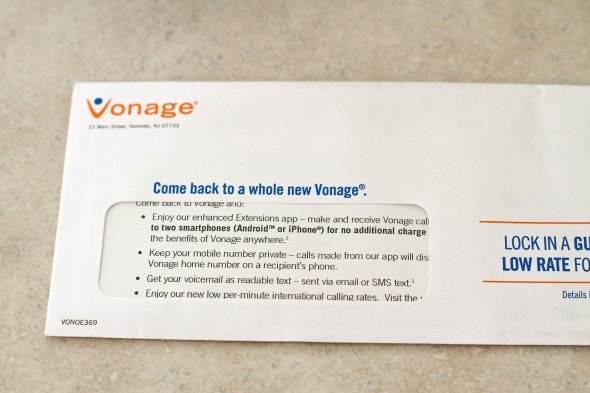 (I don't mean to be rude, but you seem desperate.)
See, here's the thing, Vonage. Even your $10/month for a year promise doesn't tempt me. Averaged out over a year, our $99 Ooma box and $39.99 porting fee comes to a mere $11.66 a month.
And after those two purchases, Ooma asks for $0.00 of our money.
But you! After that first year of seductively low prices, you'll start billing me $35/month.
So, thanks, but no thanks. You're gonna have to find yourself a new girl.
______________