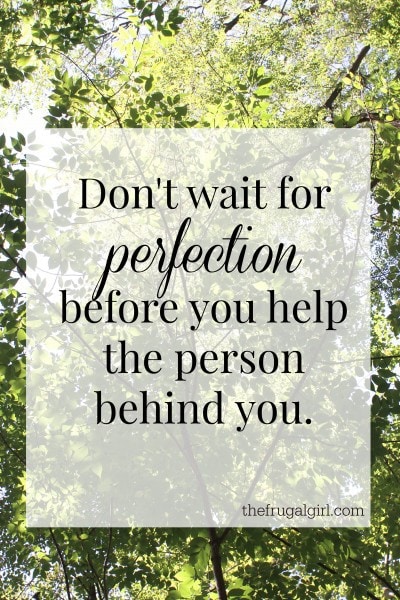 This week, someone (gently) suggested that before I give advice on topic X, I should improve my skills in that area, and gave a few examples of where I need to get better.
(Which, as I read it, is basically an "It's a little awkward to watch you teach in this area because you aren't the most qualified person." kind of thing.)
I'm not gonna lie…that was a little a lot painful to read.
It's not that hard to hear someone else tell me I have room to learn, because ohhh, I know that better than probably anyone, and I always am wanting to improve and learn and grow.
No, the painful part is being reminded of the vulnerability that comes with teaching people what you know, even though you're not an expert.
What makes this an especially vulnerable thing to do on the internet is the fact that there are probably going to be some experts reading what you write and teach.
Even if that's not the case, it's always true that there IS someone else on the internet more qualified to teach on any topic you choose.
There are lots of people out there who are better than me at DIY projects.
Or food waste reduction.
Or piano playing.
(To wit: before I did that periscope of me playing the piano, the voices in my head said, "People who are better musicians than you will watch it. And they will be all, "Why does she even think that's good enough to share?")
Or photography.
Or simplicity.
Or homeschooling.
Or baking.
Or cooking.
Or blogging!
This means that every time I publish something, I have to shove away those niggling little voices in my head that say things like:
"You are not good enough to write this."
"You should be embarrassed to hit publish. Get way, way, waaaaay better first."
"Someone will look at what you wrote and think, "What?? Why is she giving advice when she's unskilled/such a mess/so inferior to Person X?"
"Someone else can do this better than you."
There's some truth in those statements, but here's what I tell myself when those voices threaten to take over.
I might not be an expert, but I'm farther along than someone. And I don't have to wait until I reach perfection to help someone who's behind me on the journey.
Are some people better at sewing/mending than I am? Yup. But there are also people who know less than I do.
So, I can help them sew on a missing button, or learn how to replace a riveted metal jeans button.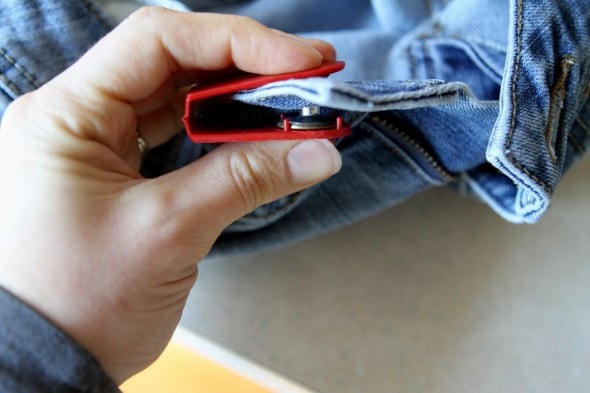 Are a lot of people better at photography than I am? Oh my soul, yes!
But I can share the things I've learned over the years, and that'll help people who are just starting their photography journey.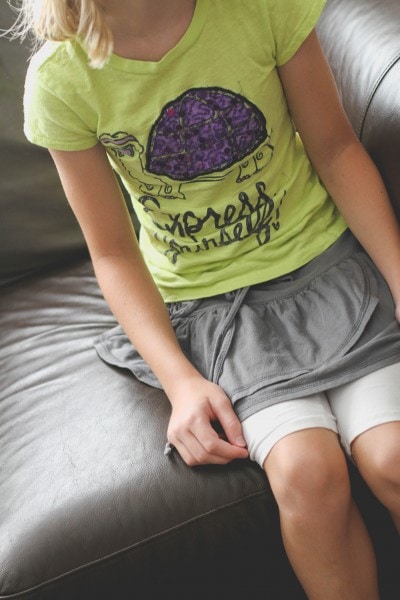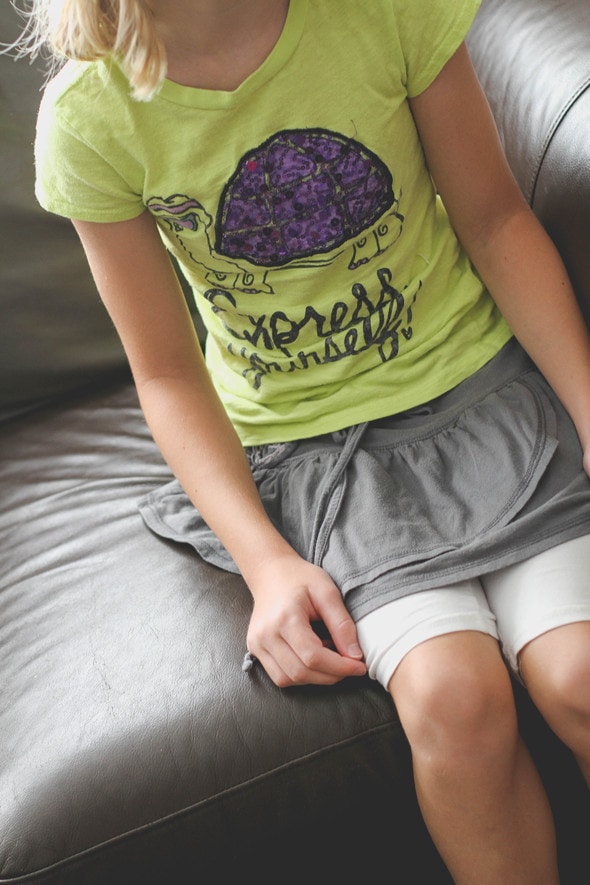 Are a lot of people better at frugal living than me? Sure thing. In fact, I think a lot of my readers are!
But that doesn't change the fact that there are people who know less than I do about living frugally, so I can share what I know and help them grow in this area.
I don't have to wait for perfection to help the person behind me.
And YOU don't have to wait for perfection to help the person behind you either.
Wouldn't it be an awful world if we all waited until we'd reached expert status before we helped other people?
In a world like that, I'm pretty sure no one would ever help or teach other people, because I know even bona fide experts still hear some of those niggling voices in their heads.
So.
You know more than you used to about something, right? Well, that makes you qualified to give someone behind you a helping hand.
And that's true even if you're only a few steps into a journey that takes 10,000 steps.
It's a little terrifying, I know. It feels a bit like sticking your hand out when you know there's a possibility that someone will step on it.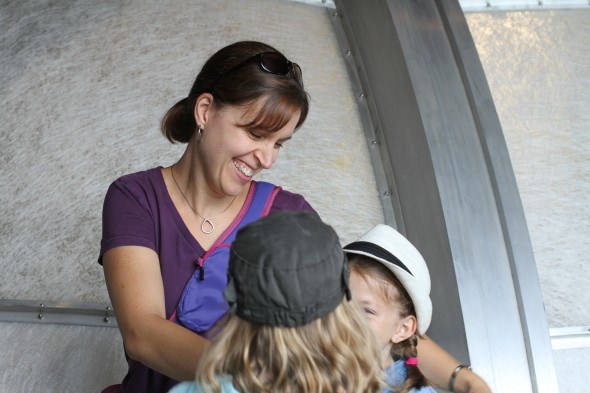 Being willing to do that is half the battle! The world needs people who will extend a hand, even when it's scary.
If you never extend your hand, you'll be safe.
But if you never extend a hand, you'll never be able to help someone either.
And when I think about it like that, I realize that I'd much rather risk being stepped on than risk not helping someone.
________________________________
P.S. This post is an interesting exercise in practicing what I'm preaching! I clearly do not have this whole shove-aside-the-niggling-voices thing down pat, but I am a little better at it than I used to be. So, I'm sharing what helps me get past the voices, and maybe it'll help some of you who are listening to the voices more than you should be.
P.P.S I've also been reminding myself hard that it doesn't have to be perfect to bless other people.
_______________________________