Back in 2008 when I started blogging, I decided I was going to be super frugal and make my own laundry detergent.
I was so excited about the way my detergent looked and smelled, and I gave it a really, really good try.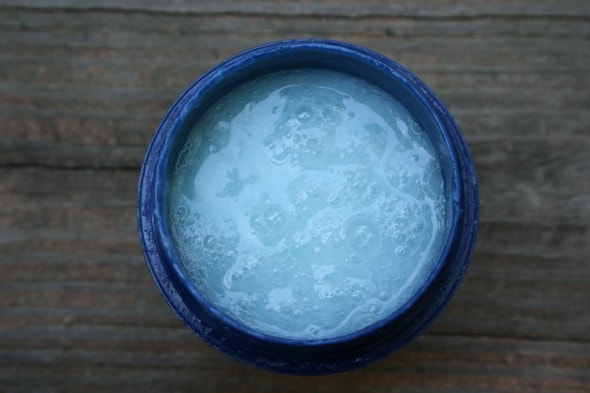 Sadly, after using it for a while, my clothes started to smell funky, like they hadn't been washed at all.
In fact, they came out smelling like they'd sat in the bottom of the hamper for a week.
I switched back to regular detergent and ta-da!
No more Eau De Hamper.
I've been using mainstream detergent ever since, but when I signed up with ePantry, I thought, "Ooh, maybe some of these natural detergents will do the trick!"
I bought Mrs. Meyers' laundry soap first, and though I didn't have smell issues, it did have a little trouble removing grease spots, and it came in a super annoying, messy container.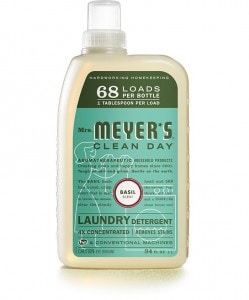 (There is seriously no way to use this container without it becoming a sticky, soapy mess.)
So then I bought a container of 7th Generation laundry detergent, which comes in a super cool, compostable container.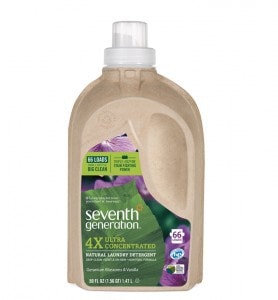 Unfortunately, that dreaded hamper smell started to return.
Sigh.
So, this is currently what I'm using, and my clothes are smelling clean again.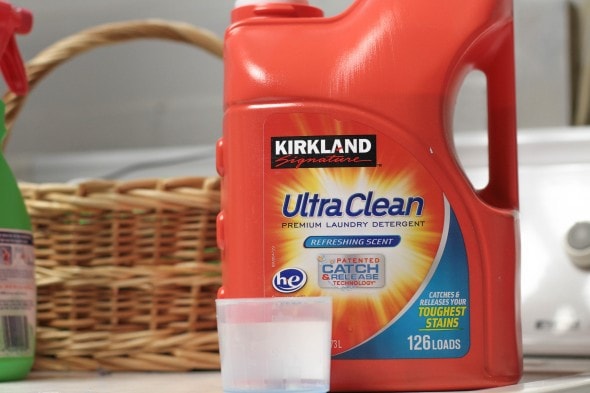 (Interestingly enough, the clear plastic lid on that container says P&G. Which makes me pretty sure that Costco's private label detergent is actually Tide.)
I know other people use natural detergents and they're not walking around smelling like they live in a hamper, so I'm not sure what's going wrong for me.
Maybe it's something about the makeup of my water?
I dunno.
But I think I just am going to give up and make peace with the fact that mainstream detergent and I are going to be lifelong friends.