Amazon links are affiliate links.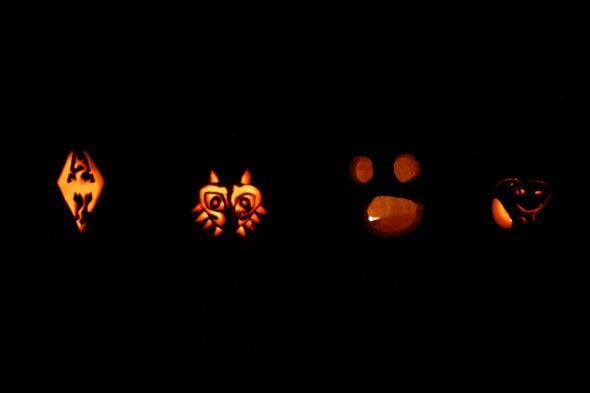 From left to right, Joshua's is the Skyrim logo, Sonia's is Majora's mask from Zelda, Lisey's is going to be a puking pumpkin, and Zoe's is Snoopy. 😉
Lisey normally picks something super hard to carve and so she's always the last one finishing. So this year, she decided to go super easy, although I think she may decide to do something a bit harder next year, because finishing before everyone else isn't ideal either. 😉
Sonia was the last one standing this year.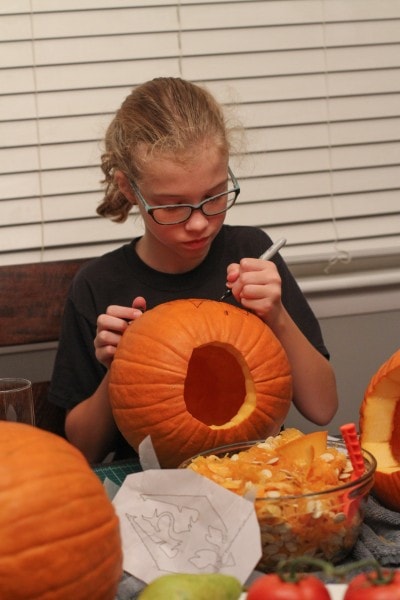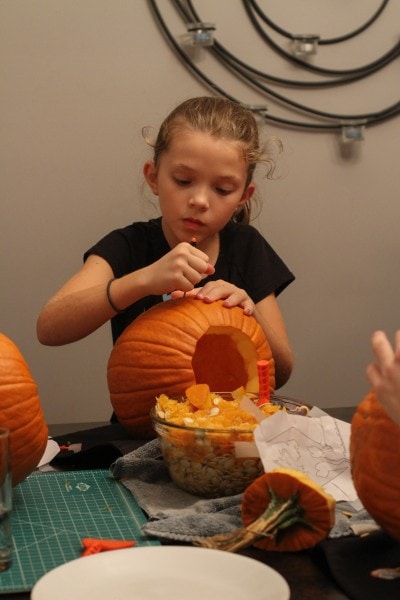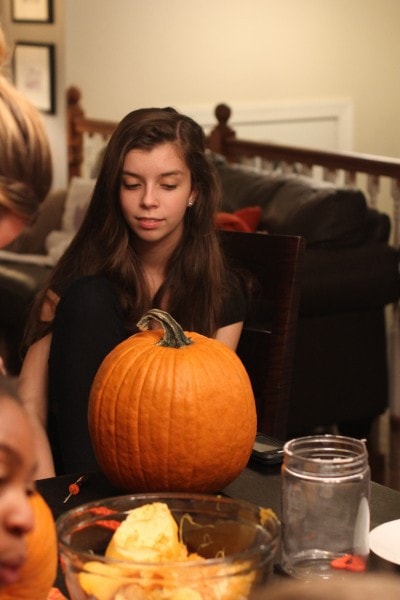 Mr. FG was gone for work until late last night, so we had some friends over to carve with us.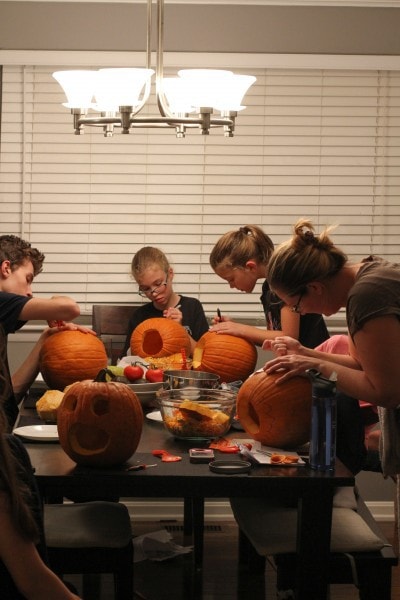 And we introduced them to the magic of pumpkin carving kits. Those flimsy-looking little knives are the bomb, and if you haven't tried them yet, you totally should!
SO much better than paring knives.
The kit is $5 on Amazon, but you can probably find one for a lot less at post-Halloween sales in the next few days.
The kits usually come with some patterns, but my kids usually like to do some googling to find exactly what they want.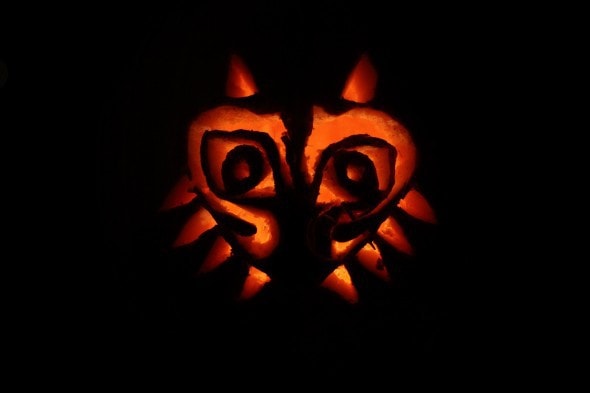 And here's a roundup of our last 5 years of pumpkin carving. 😉
2014 pumpkins (mostly Studio Ghibli)
2013 pumpkins (an owl, Mario, a VW bus…)
2012 pumpkins (all animals)
2011 pumpkins (also all animals!)