Mr. FG and I got a LOT of towels when we got married.
Not just bath towels..kitchen towels too.
We must give off a couple-in-need-of-towels sort of vibe.
That time in our lives was nearly 15 years ago, though, so some of my kitchen towels are showing a bit of wear.
Ok, a lot of wear.
Some of them were in better shape than those two, though…the main problem was that some of the hems had come undone.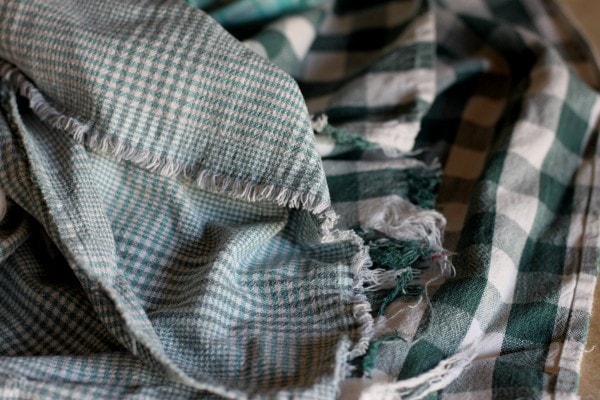 So, while Mr. FG read to me one night (he usually reads out loud to me before we go to bed), I trimmed some frayed edges, and ironed them over so they were ready to be sewed.
And the next night I got my machine out and did some sewing. Nice straight, easy seams.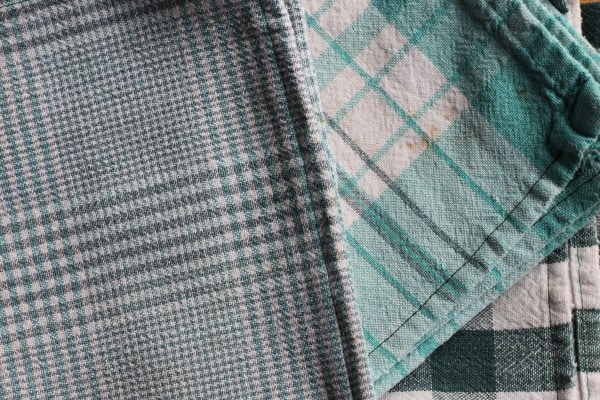 I did have to hack a corner off of one towel.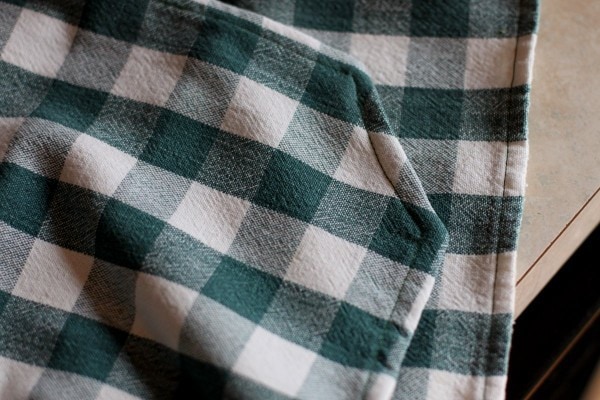 I considered giving up on those two really bad towels. But then I realized that they could still be towels…just smaller ones.
So I cut off the offending parts, sewed new hems, and even added a few patches because I felt like it.
I can tell that I'm frugal at heart, because this kind of thing makes me really happy.
I know I could go out and buy a new set of towels for something like $10, so a time-management expert wouldn't have advised me to do this (though it honestly didn't take very long).
But I just love squeezing a bit more life out of the things I already own. What can I say? Keeping things in use and out of the landfill blows my hair back.
And I find that when I'm doing something I love, it doesn't matter that if I could theoretically spend that time earning more money than I saved.
It's sort of like how I choose to make applesauce even though it's not necessarily cheaper than store-brand applesauce. I kind of enjoy the process, and I really, really enjoy eating the product. So it doesn't matter to me that with my time factored in, homemade applesauce is more expensive than cheap grocery store applesauce.
Do you ever find yourself choosing the make-it-yourself/fix-it-yourself option for reasons other than frugality?
_____________________________
Today's 365 post: Lisey-Bean
_____________________________