On Tuesdays and Thursdays, I post a picture and just a few words.
I was looking thru my picture files this morning and noticed that this photo is full of typicalness.
(Not a word, should be.)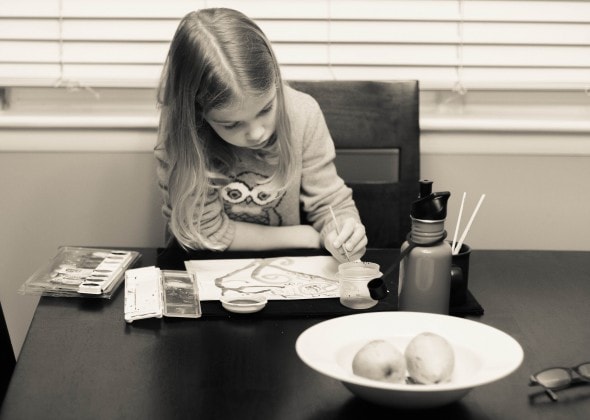 If you visited our house you'd be quite likely to see:
-Sonia painting. Or drawing. Or creating in one way or another.
-the owl sweater from Schoola (Sonia and Zoe trade off wearing it and they're gonna be super sad when they outgrow it!)
-a Klean Kanteen
(all six of us have one.)