Well, hi.
It's Food Waste Friday, and this is definitely not my best one ever. Life has been a little a lot busy around here in good ways (we took an overnight trip with the kids last weekend) and some not-as-fabulous ways.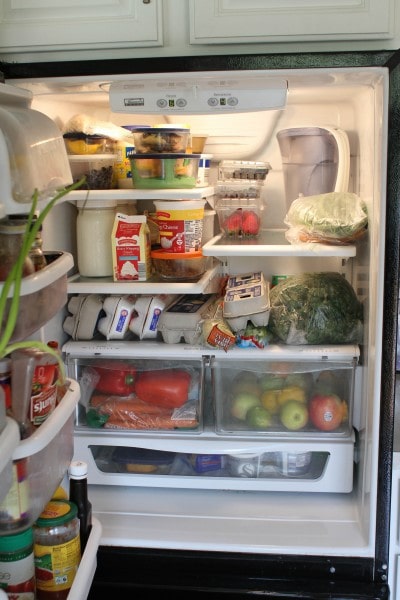 Regardless, my food waste amounts are directly proportional to the crazy in my life.
Much crazy = much food waste.
I really, really did not want to look through my fridge yesterday, which is exactly why I keep doing Food Waste Friday posts. *I* need them!!
So.
I found some Swiss chard in the fridge that looked wilty and I thought I'd just freeze it to throw in some smoothies. But alas, inside the leaves there was fuzzy mold.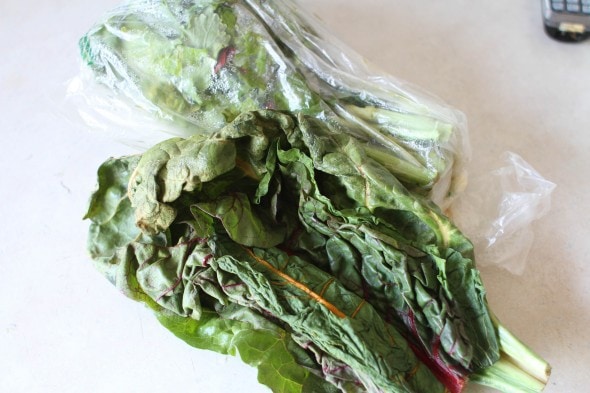 Also, right behind that is a bunch of broccoli rabe, which came in my produce box and which I have never eaten or cooked before. So, I accidentally put that off until it got slimy.
This is a downside of a produce box delivery (getting things I sometimes don't know what to do with or don't feel like preparing!), but honestly, it's also an upside. We might not always eat everything in the box, but the net effect of the box is that we eat more produce and more variety too.
I mean, I never ate kale before my produce box started, and now it's kind of a regular.
But hopefully next time I get broccoli rabe, I'll be better about using it.
Here we have a single pancake (What? My kids always eat leftover pancakes!), a leftover Beef au Jus sandwich, and some chicken that is far too old to safely eat.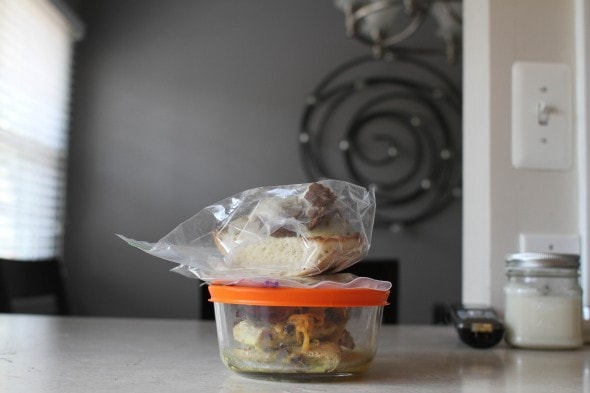 Here's what my fridge currently looks like.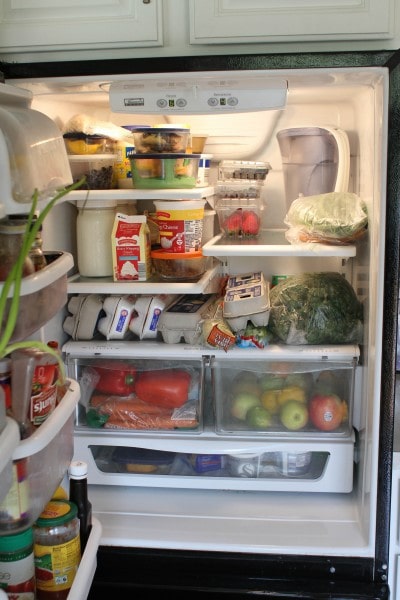 Do you notice the abundance of eggs? The chickens my friend owns have been laying like crazy, so I've bought a lot of eggs.
I think some pfannekuchen needs to happen. Or a Dutch baby or two.
Here's the door of the fridge, which is generally pretty boring….mostly condiments.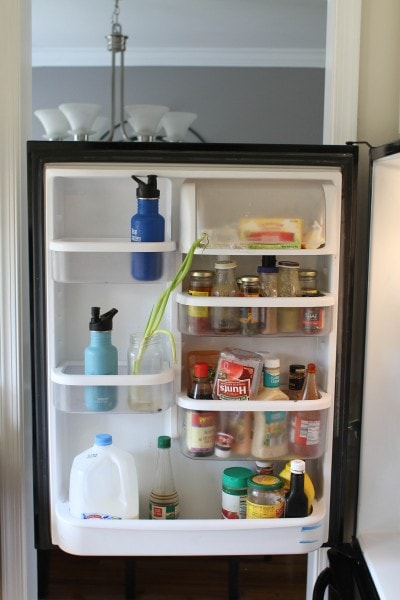 You know what's starting to look gnarly again, though?
The freezer beneath my fridge.
I think maybe I'm gonna add pics of my freezer each time Food Waste Friday rolls around because at this rate, I'm going to need another freezer challenge in short order.
___________________
Alrighty…that's it for me! How did food waste go at your house this week? Tell us about it!
And if you blogged about it, leave your link in the comments so we can come visit you.
___________________
P.S. Remember the Ultimate DIY bundle sale? Apparently it ran at a time of year that was financially tough for a lot of people who wanted to buy the bundle, so it's being offered again on Monday and Tuesday for 48 hours. More on that when Monday rolls around!