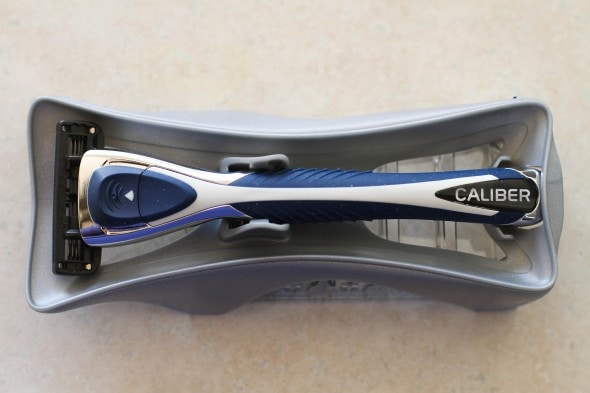 Recently, several of you have written in to ask for my thoughts about saving on shaving (ha!) and also to ask if there is a less trash-tastic way to remove bodily hair.
(The razors you buy in a store almost always come with tons of plastic packaging, presumably to reduce theft rates, as razors are a hot item to steal.)
Like magic, at nearly the same time, I got an email from a 99 Cent Razor, a company that offers deep discounts on razors that rival the expensive ones in stores.
(I personally am still working thru a stash of free razors that I got from my couponing days years ago. They're lasting me forever because my not-so-hairy body is pretty gentle on razors. But I took a break from those to try this out for you all! Also, I am nearly thru my stash, so this is perfect timing for me.)
Before I agreed to try a trial package of their razors, I took a peek around their website and pestered them with questions because I'm pretty picky about what companies I'll share with you all.
Is this really affordable? What kind of packaging do these razors come with? Are there reusable options?
How's the quality?
99 Cent Razor has a supplier that makes their razors, so all the razors they have are private label.
However, my 99 cent razor feels exactly the same as the pricey ones from Gilette and company.
(Honestly, I would not be surprised if one of the big companies actually makes this razor. Such is the case with many private label products.)

They offer a non-disposable model for men (just replace the blade head), but not for women.
Why?
The supplier does make one for women, but 99 Cent Razor felt the quality was inferior. So, they carry the disposable version for women, which they feel gives a better shave.
BUT!
I use "men's" razors allll the time with no issues at all.
So, I asked if I could please have a blue razor, and it turns out, you don't need to have whiskers to order the blue variety. 😉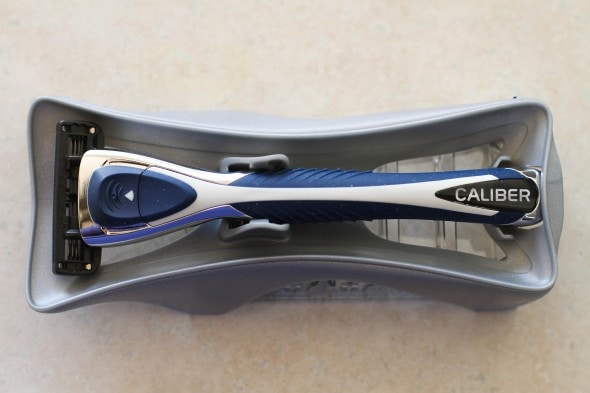 I've used it several times now and am pleased to report that it is fine and dandy. The blade and handle quality are just like the $15 razors you can buy in stores…just way less expensive!
They did also send me a pink disposable one to try out, but I haven't used that one yet.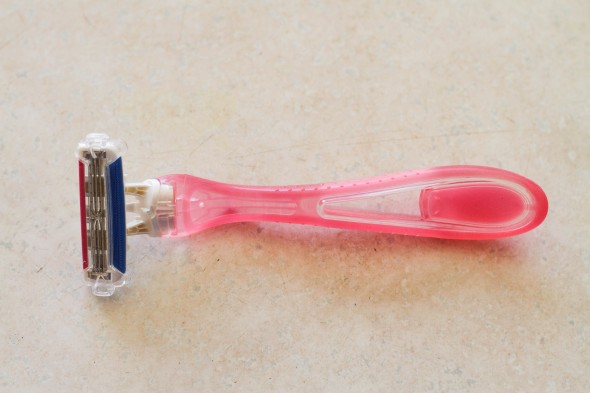 However, just by looking at the handle you can tell it's definitely higher quality than a lot of the disposable razors out there…it's kind of like the Venus variety, except far less expensive.
By the way, my contact at 99 Cent Razor told me that as the company grows, they're going to work on sourcing a high-quality non-disposable razor for women. But honestly, I'm not too worried about that since the blue razor is workin' fine for me.
How much packaging?
I was so pleased to see that my razors arrived with no plastic packaging. It's just a razor in a box with shredded paper and a few packing peanuts.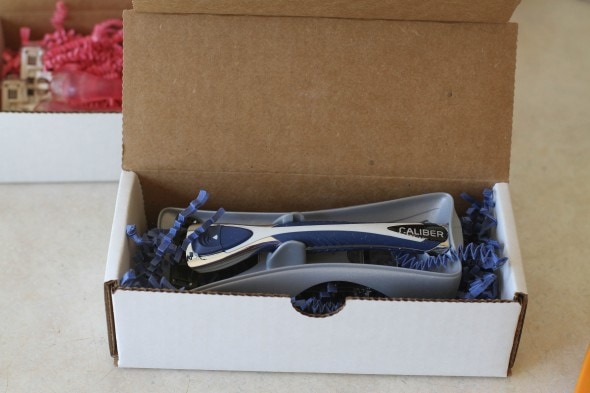 The packing peanuts gave me pause, but I ran one under water and was thrilled to see that they're the sort that dissolve into nothing. No styrofoam!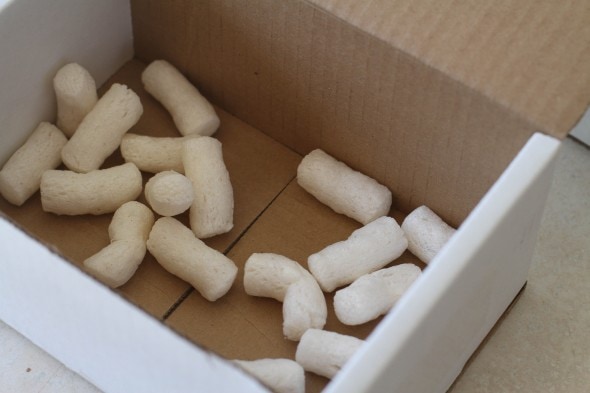 I recycled the cardboard boxes and put the shredded paper and packing peanuts into my compost bucket.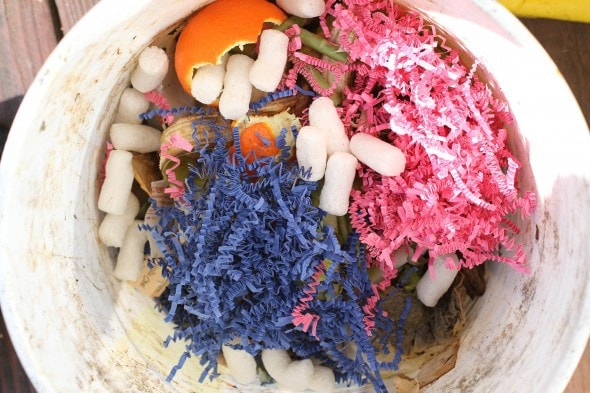 SWEET.
Is it frugal?
For $2.95 in shipping, you can get a great two blade starter set (more on that in a minute), but the awesome thing is that even past the trial offer, you can get a great deal on blades for the future.
Free Trial Offer ($2.95 shipping)
99 Cent Razor has a great introductory offer which costs just $2.95 for shipping.
You get either two disposable razors (the pink women's variety) or if you go the blue route, you'll get a handle and two blade heads.
(Go the blue route, FG Nation! You know you don't want a disposable razor blade. 😉 )
This is a really great deal…two high quality blades and a handle for 2.95!
Just click here to get started.
When you sign up for the free trial, you'll be asked to choose between having refills shipped every 1, 2, or 3 months, so choose whatever works for you. You can cancel or pause as necessary, depending on how fast you use your razors up.
The subscription package is $6.95, which includes five $0.99 razors and $2 for shipping.
I think that you'll be hard pressed to find a better deal on a better razor anywhere else ($6.95 total for 5 high quality razor blades is CRAZY cheap!), and I'd venture to guess that you'll be back for more.
I'm definitely going to buy mine from 99 Cent Razor once I'm out of fresh blades.
No-Subscription Option
If you don't want a subscription and you trust my "These razors rock!" opinion, you can just skip the free trial and go right ahead and order a pack of razors.
_____________________________
Holler if you have any questions!
And if you run into any problems snagging your free trial, let me know, and I'll get you in touch with the super helpful folks at 99 Cent Razor.
This post contains affiliate links but is not sponsored in any other way.
Save
Save