Relevant because, this week in food waste: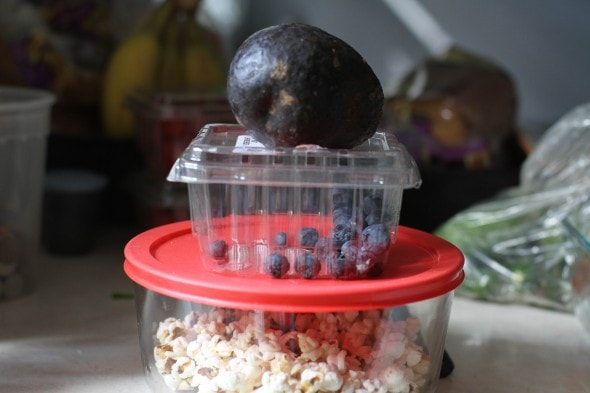 The avocado was one of those odd ones that went straight from hard to rotten. The berries, I forgot about.
And the popcorn…well, I guess I just made too much. Sometimes we do well at eating leftover popcorn, but this time, we didn't.
The butter somehow makes it kind of soggy, so I have to be pretty darn hungry to eat leftover popcorn. You?
I did work on some saves, though. I found four (!) zucchinis that were teetering on the line between fresh and rotten, so I shredded them up.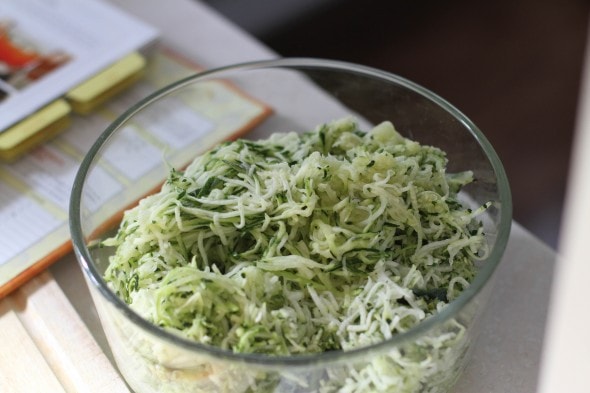 A pound of them went into this loaf of zucchini bread, which is quite delicious, I must say.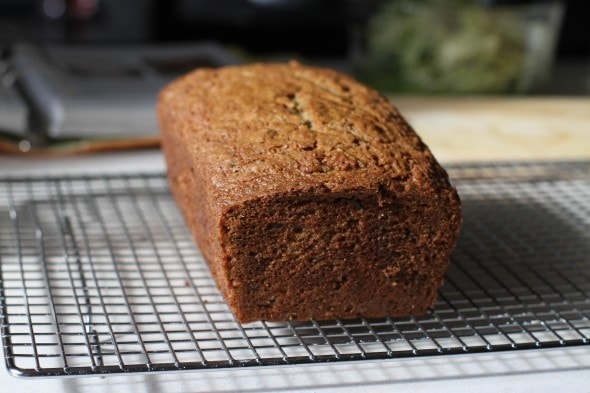 And I haven't decided what to do with the rest. I'd have made more bread, but someone (cough, cough, me) forgot to get eggs at the grocery store, so I only had enough eggs for one loaf.
So, I'm probably going to have to haul myself to the store to buy some eggs.
While I was in food-saving mode, I decided to round up all the tomatoes with bad spots and turn them into some sauce. Lisey blanched and peeled them for me, so now they just need to be turned into a quick sauce.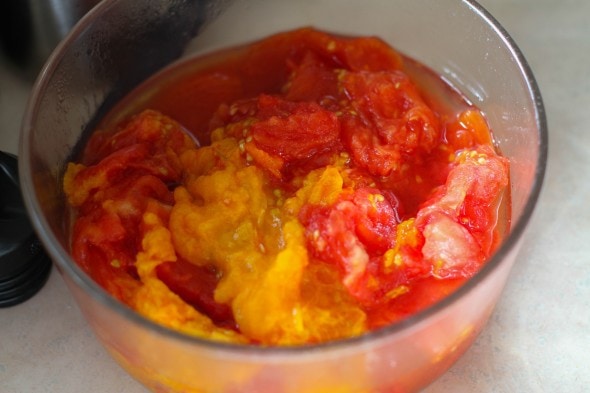 Also, I'm giving myself food waste points because last night, I really did not want to cook dinner, but I had these chicken breasts that I'd thawed and then not used for a few days. They really needed to be cooked or I was gonna have to throw them out.
So, cook them I did.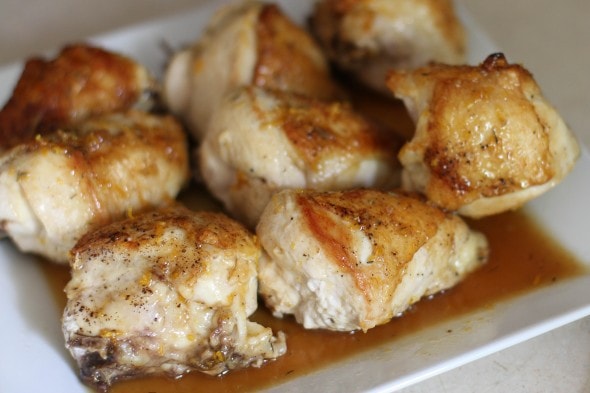 I used an ATK recipe for maple-glazed chicken breasts, and while the glaze was great, I thought the chicken itself needed more flavor. I think salting the chicken and letting it sit overnight before cooking would make this way better.
(The recipe was from the quick cookbook, which means they couldn't recommend overnight salting. But if I salt something the night before and then throw the meal together the next night, I still feel like that's a pretty quick meal.)
Anyway, I did not have to throw out the chicken breasts, so, yay me!
________________
How was food waste at your house this week? Any saves or losses? And can we help you figure out how to use up something? Ask in the comments, and the dear people here will be sure to have suggestions!
________________
P.S. Don't forget to snag your free Dr. Bronner's Castile Soap from ePantry before the offer is over on Sunday.
(Existing ePantry customers, use this link for 50% off Dr. Bronner's!)